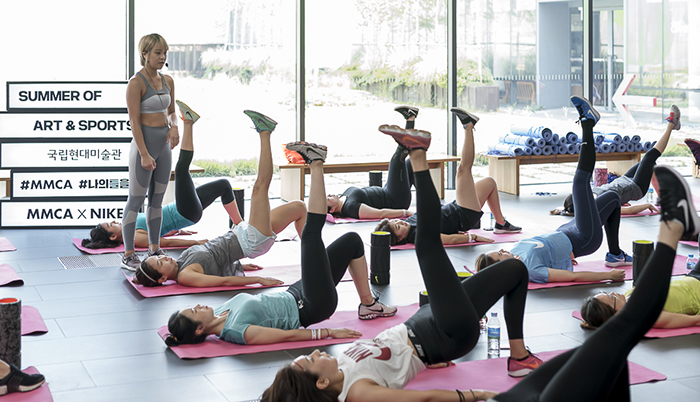 The National Museum of Modern and Contemporary Art, Korea (MMCA) will run its Eco Fantasy series of art exhibits, sporting events, concerts and films from Aug. 2 to 30.

Seven sessions of the "MMCA x Nike Training Club," a program that combines the arts and exercise, will take place at the Seoul and Gwacheon branches of the museum in August. Visitors can attend yoga and exercise classes taught by professional trainers and take a tour of the museum.

The "MMCA x Nike Run Club will let participants go jogging together and appreciate the museum's works of art, and the "Arts and Sports Day" will allow visitors to enjoy yoga, dancing, a concert as well as the art works all at the same time. They'll be held on Aug. 18 and 26 at the Seoul branch, respectively.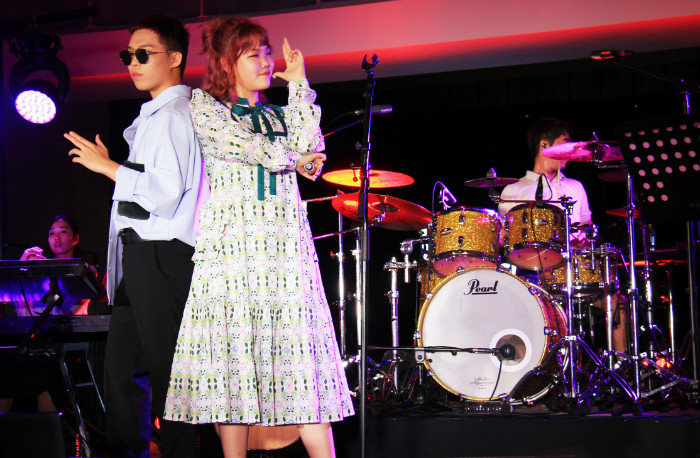 Starting with a live concert by the duo Akdong Musician and the band Parasol on Aug. 9, the Seoul branch will be open until 9 p.m. from Wednesday to Saturday, until Aug. 19. The movie "Parallel" (2014) (우리는 썰매를 탄다), a film about winter sports, will be screened on Aug. 19 to celebrate the upcoming PyeongChang 2018 Olympic and Paralympic Winter Games.

The Gwacheon branch will host the "Moving Living Room x Music" experience program that offers quality rest with meditation music until Aug. 30.

All of the Eco Fantasy events are free. Reservations can be made at the museum's website (http://www.mmca.go.kr) on a first-come-first-served basis.