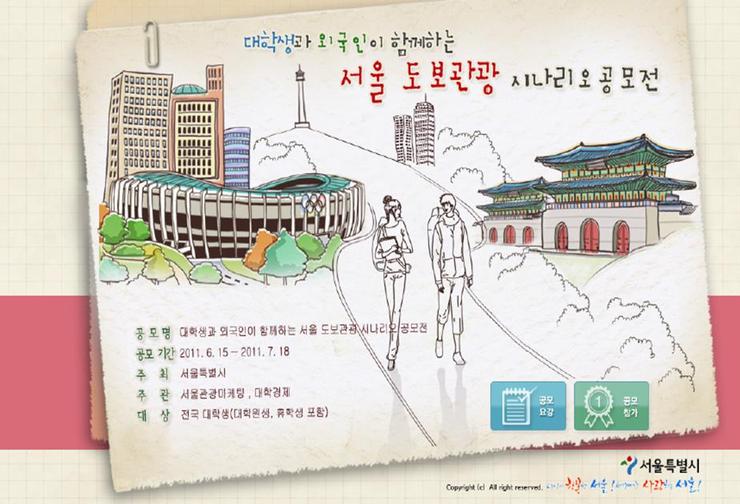 The city of Seoul is holding a walking tour contest as part of 2010-2012 Visit Korea Year celebrations.
The contest asks university students and foreigners to work together to create walking tours of the city in teams of four. For the first phase, the teams will submit storyboards of their proposed tours, organized around special themes. Fifty teams will then be chosen to go on to the second round and further refine their tour by submitting multimedia content before the final four winners are selected.
Applications for the first phase are due on between June 15 and July 18, and the second round will be conducted from July 8 to August 4. The award ceremony will be held on August 18.
For more information, please visit the contest website at
www.walkingtour.visitseoul.net
.
By Oh Jun Kyung
Korea.net Staff Writer