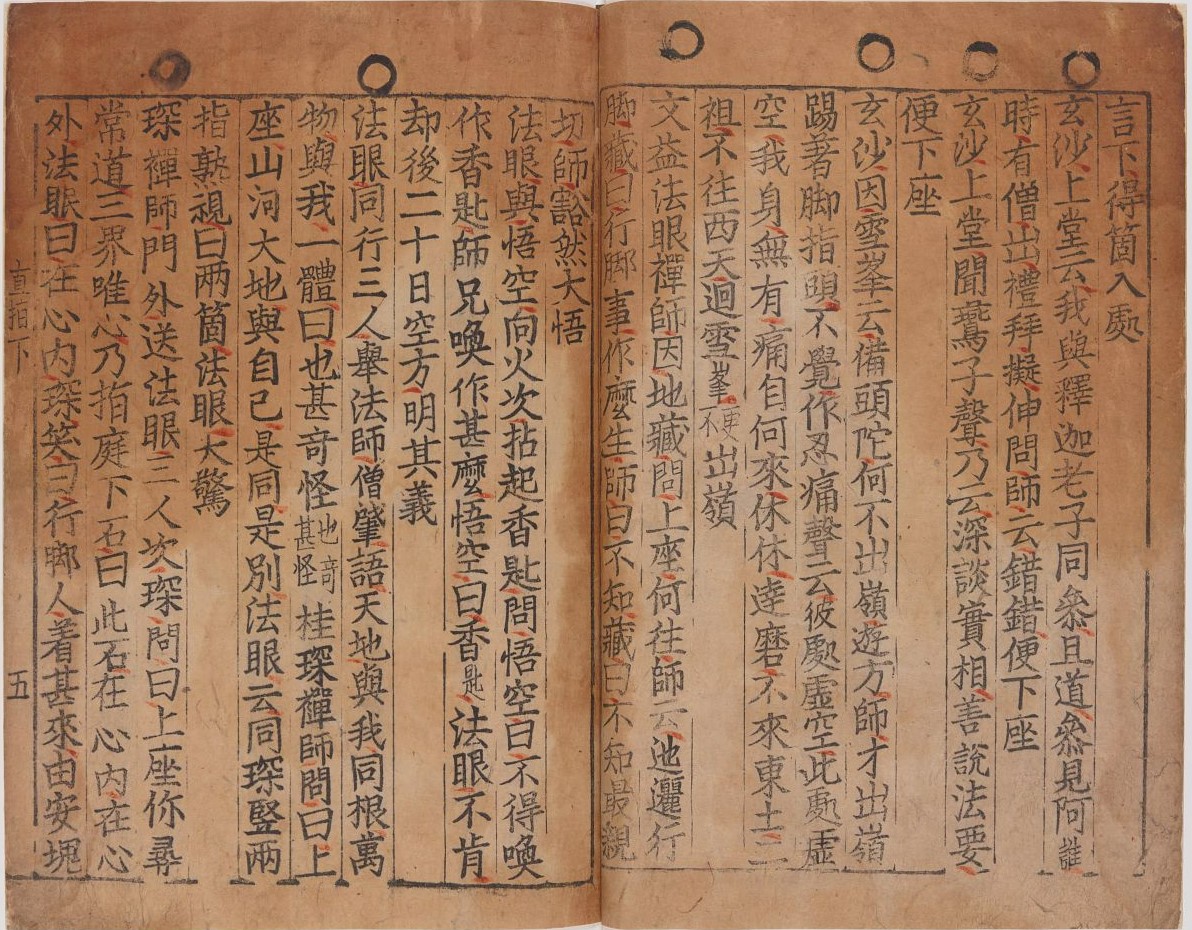 The city government of Cheongju, Chungcheongbuk-do Province, on Aug. 31 said it will jointly host with the Permanent Delegation of the Republic of Korea to UNESCO "JIKJI and HANJI: Heritage of Printing and Paper in Korea Exhibition" from Sept. 4-14 at the global body's headquarters in Paris.
The exhibition will feature Jikji, the world's oldest surviving work printed with movable metal type and listed as a UNESCO Memory of the World, and Hanji, the traditional paper used to print the book.
Jikji's official name is Baegun Hwasang Chorok Buljo Jikji Simche Yojeol (Anthology of Great Buddhist Priests' Zen Teachings).
Two volumes of this document are known to have been produced in 1377, the third year of the reign of Goreyo Dynasty King U, at Heungdeoksa Temple in Cheongju. The first is considered lost while the second is in France.
In 1972, UNESCO's International Year of the Book recognized Jikji as the world's oldest surviving book printed with metal type.
For the exhibition, two copies of Jikji were produced last year based on research by a scientific analysis team comprised of staff from the National Library of France and National Centre for Scientific Research. One reflects the recent condition of the book kept at the library and the other was made using printing techniques 1377, when the originals were made.
The Hanji used to create the copies will also be on display, along with artworks using the paper by contemporary Korean artists.
The exhibition's opening ceremony on Sept. 4 from 5 p.m. will attract UNESCO representatives and senior officials from around 150 countries. The exhibition on weekdays will be open to the public from 9 a.m. to 5:30 p.m. at the entrance of UNESCO headquarters.
"UNESCO's hosting of a special Jikji exhibition holds higher significance since it starts on Jikji Day on Sept. 4, when the book in 2001 was named a UNESCO Memory of the World," an official at Cheongju City Hall said.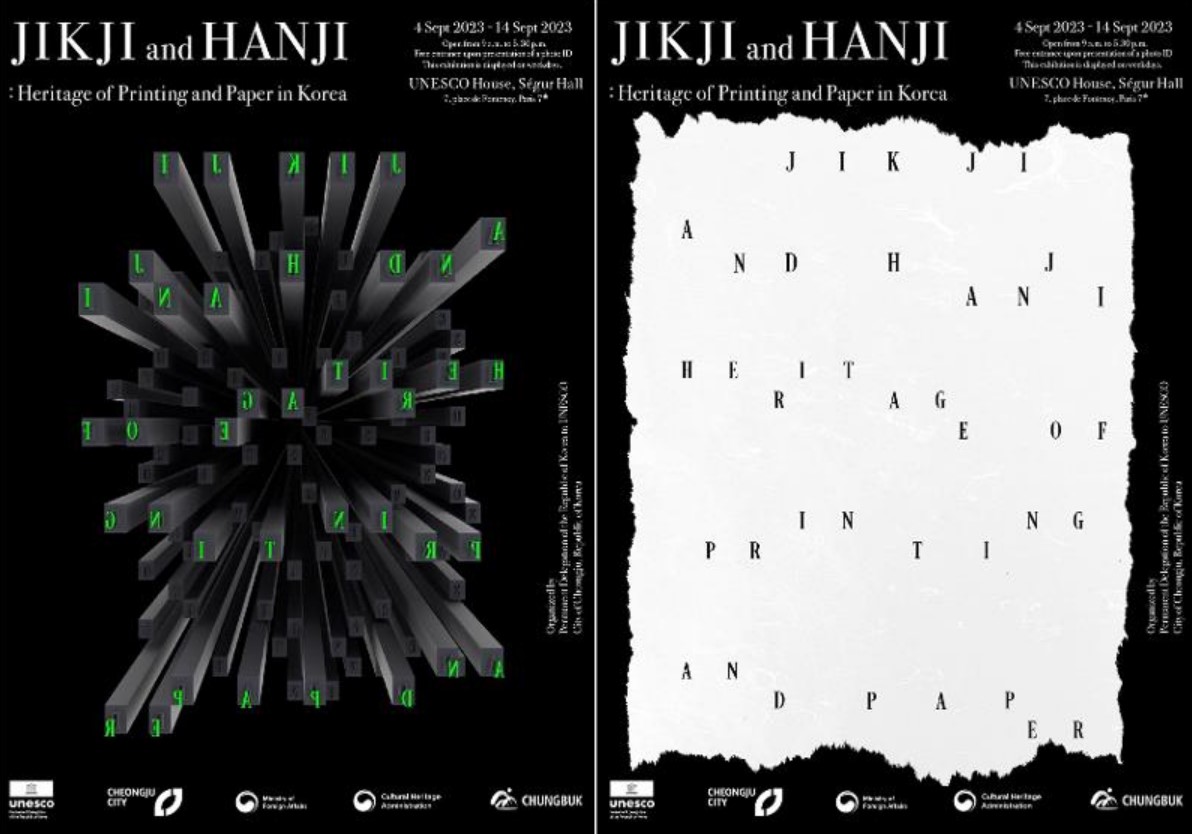 This is a promotional poster for "JIKJI and HANJI: Heritage of Printing and Paper in Korea Exhibition." (Permanent Delegation of the Republic of Korea to UNESCO)
Korea.net