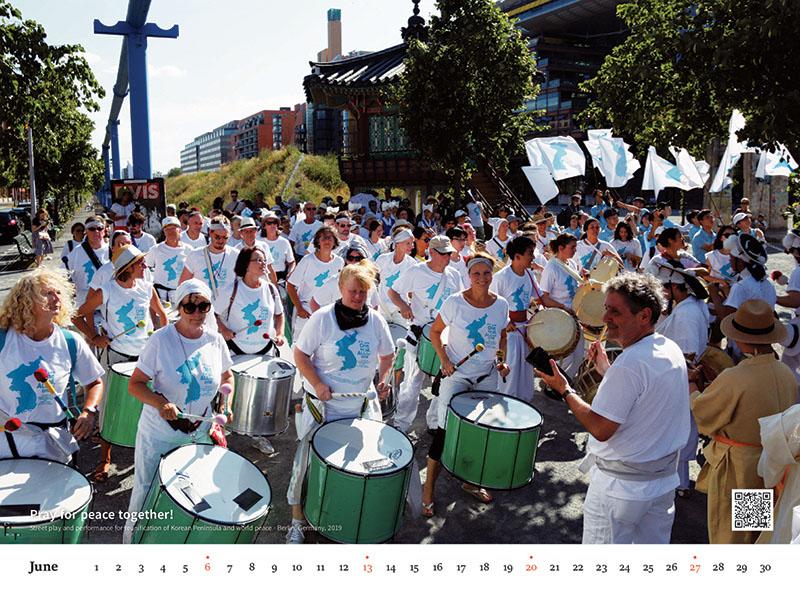 The Korean Culture and Information Service on Nov. 25 launched its official 2021 calendar showcasing the celebration of Korean culture overseas. Pictured here is a scene at a street parade under the theme of promoting peace in Germany pictured in the calendar for June.
The Korean Culture and Information Service (KOCIS) has released its official calendar for 2021 showcasing Korean culture being enjoyed overseas.
An affiliate of the Ministry of Culture, Sports and Tourism, KOCIS on Nov. 25 began distributing the calendar with the message "Happy Together with Korea" stressing the joint overcoming of the COVID-19 pandemic.
The calendar contains scenes of diverse events organized by Korean Cultural Centers (KCCs) abroad in each month of the year, such as a taekwondo demonstration in New York (January), a traditional arts and crafts exhibition in France (February), a street parade for promoting peace in Germany (June) and a samulnori (traditional percussion music) performance in Belgium (September).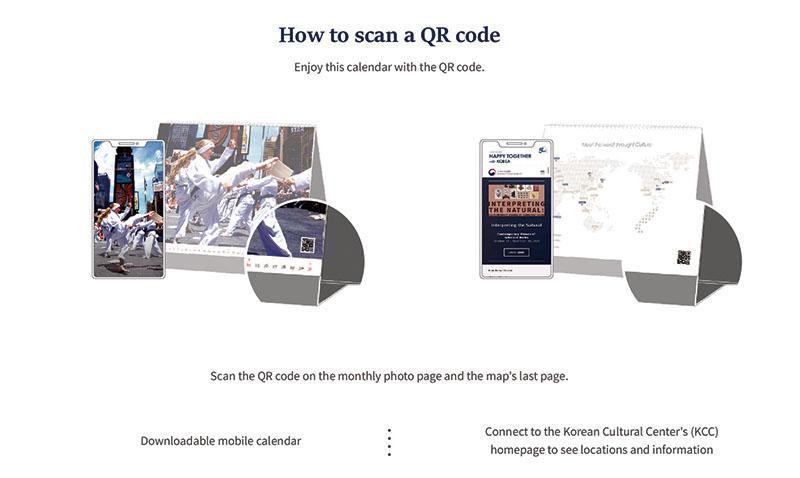 The 2021 KOCIS calendar includes a QR code that enables mobile functions for users.
The calendar's QR code enables mobile functions for users. The last page contains a world map pinned with the locations of the 32 KCCs of KOCIS. The QR code at the bottom of each page connects to the KCC in the nation featured in that month, allowing a user to find more information on the event depicted as well as other cultural events in the featured city.
"I hope that in the new year of 2021, we will overcome COVID-19 and become 'happy together with Korea' per the theme of our latest calendar. As next year marks KOCIS's 50th birthday, we plan to hold diverse events to help spread Korean culture across the world," said KOCIS Director Park Jung-Youl.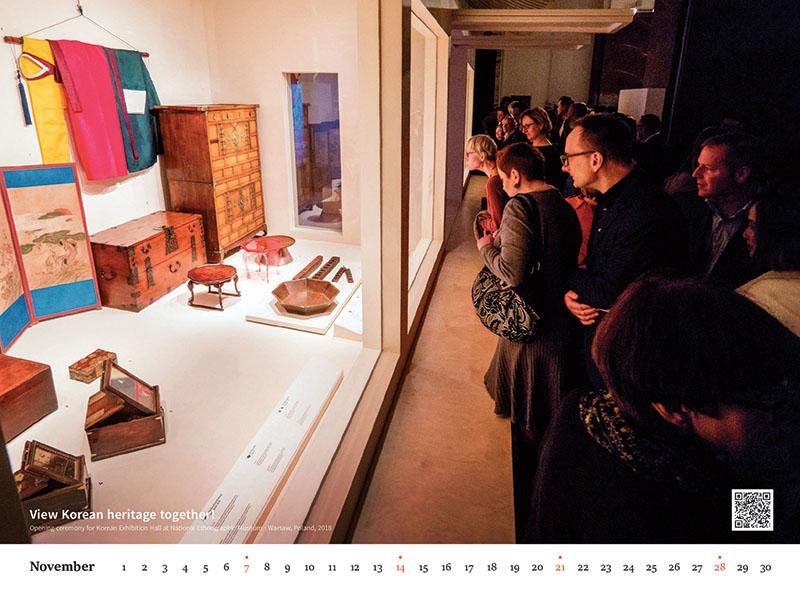 A traditional Korean arts and crafts exhibition in Poland is featured for November in the 2021 KOCIS calendar.
Korea.net