By Park Ji-won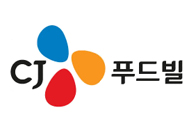 CJ Foodville, CJ Group's food franchise unit, launched its upscale bakery shop in China, according to an official at CJ Foodville, Monday.
The new bakery brand "Tous les Jour Boulangerie & Bistro" is likely to be the CJ Foodville's flagship brand in China. It is the brand's first upscale bakery outlet in the world, the official added.
"We expect Tous les Jour to stand as the best bakery as a premium bakery in China," Executive Director Noh Hee-young at CJ Group Brand & Communication said in a statement.
"We saw a promising market of upscale bakery in China and focused on CJ Foodville's all franchise knowhow of bakery, cafe and restaurant into launching a new upscale brand," spokeswoman Lee Hwa-sun at CJ Foodville said by telephone.
The new restaurant is located in Wangjing in Beijing where there are also many Korean and non-Chinese residents.
CJ Foodville currently runs 63 food and beverage outlets in China; 45 Tous les Jours, four bibigos, 12 Twosome Places, and two VIPS.


[Source: korea.net]