The pedestrian-filled streets of Insadong, a hot spot for Seoul's tourists where they can see many aspects of traditional Korean culture, were colored with the myriad rainbows of hanbok on March 22.

The beautiful, warm weather on Saturday made the perfect setting for a festival ushering in the new season. The "Spring of Insadong" hanbok festival allowed for a wide array of colors from the traditional Korean attire to cover the streets and sidewalks.

The festival kicked off with a street parade. The marchers, all clad in royal hanbok from the Joseon Dynasty (1392-1910), and sporting a diverse range of colors and patterns, strode through the streets, departing from the Buk (North) Insa Madang all the way through to the Nam (South) Insa Madang.

As the procession went by, there was one exclamation after another coming from the many spectators. "Nice!" "Beautiful!" They were stunned by the beautiful, shining colors and designs of traditional hanbok.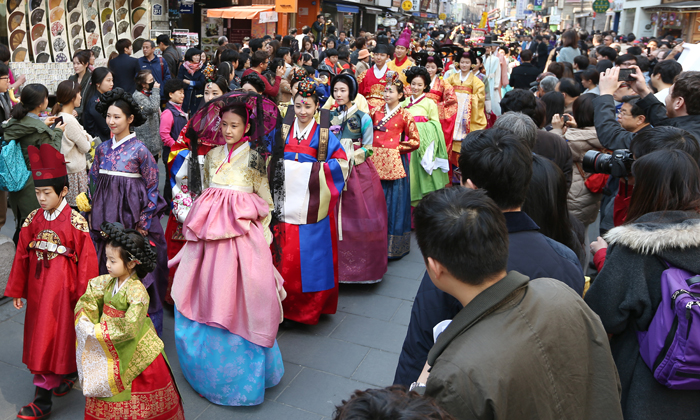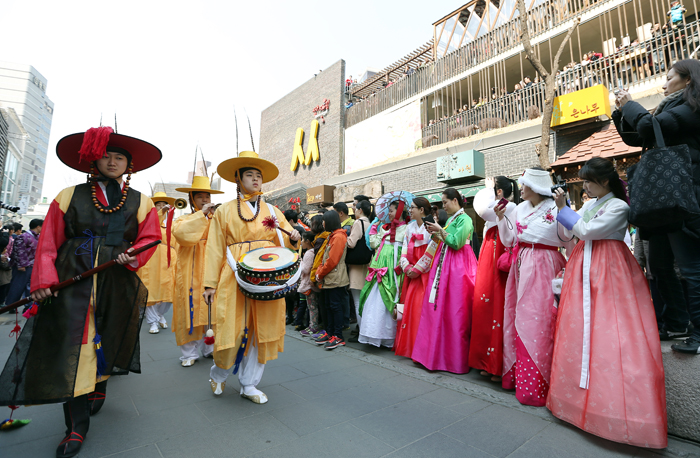 Among the awed spectators was Cealwyn Tagle of the Philippines, who was visiting Korea to participate in a workshop on making traditional bamboo pipe organs.
"Just passing by, by chance I saw this striking parade," said Tagle. "I find the traditional costumes so pretty and I love their refined lines and sophisticated patterns. It's beautiful."
"In the Philippines, we also have traditional attire of our own, but ours is quite different from yours. Hanbok embraces its own beauty and has a uniqueness that I cannot explain. I am so lucky to see in person the real tradition of Korea in this unexpected place," he said.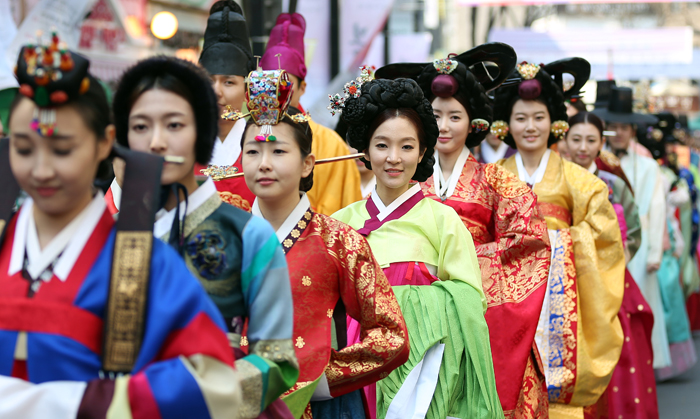 The parade was led by a group performing
daechita
, a type of traditional music for royal palace ceremonies and rituals. Behind the performers was a group playing royal music with traditional reed and percussion instruments in time with their elegant strut.
Finally, another group, some doing a traditional fan dance and some doing the
pungmulnori
, a performance with folk percussion instruments, brought up the rear.
"This is the first time in my life to wear this traditional attire, in which, to my surprise, I feel remarkably comfortable," said Capucine Perrissin Fabert, one of the parade participants. She was the only non-Korean model in the parade and she is a French exchange student studying at Chung-Ang University.
"At first, I thought that hanbok would be something complicated and uncomfortable to wear, but not at all," said the French model. "I didn't expect that I would be here, wearing this hanbok. First, I had some difficulty fitting into this hanbok. It's relatively short for a tall person like me, but this opportunity is very unique and it will give me great memories that I will never forget," she added.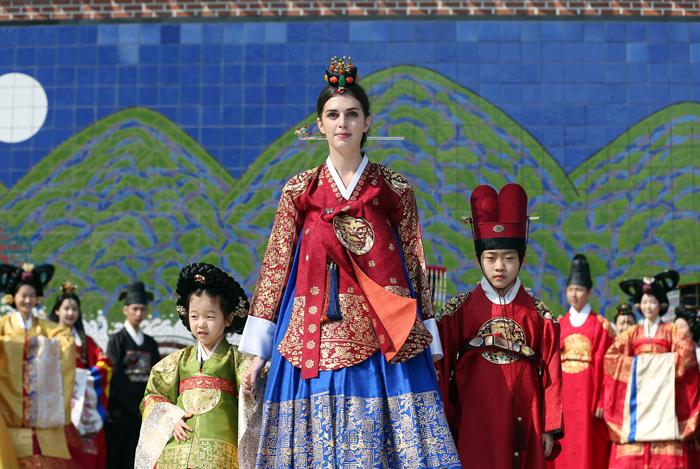 Following the procession, a fashion show showed the visitors the wide range of colors and patterns unique to the hanbok worn by Joseon-era people.
The show featured 16 hanbok designs created by acclaimed hanbok designers Lee Young-sook and Jeon Min. To give the non-Korean speaking viewers a better understanding of the meanings and traditions embedded in each of the featured hanbok designs, parade organizers included simultaneous interpretations into English.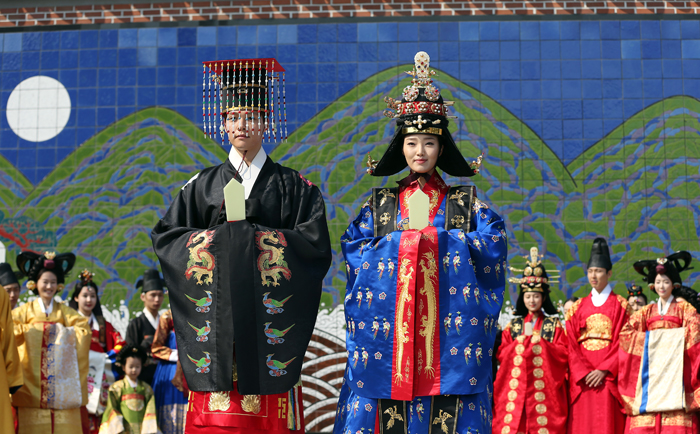 Adding to the excitement of the festival, traditional music singers, including gugak star Song So-hee, and traditional instrument players were part of the event, showcasing a series of performances.
"This festival is part of our efforts to retain our identity and traditional culture," said District Mayor Kim Young-jong of Jongno District. "We will make all-out efforts to preserve our traditions, from traditional houses and traditional food to the Korean alphabet," the district mayor added.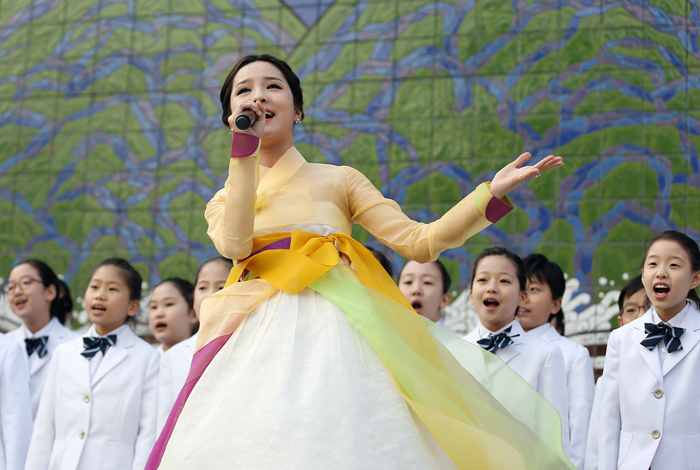 By Sohn JiAe
Korea.net Staff Writer
jiae5853@korea.kr
[Source: korea.net]