When you think of Jamsil, I bet these are some of the things that come to mind: Lotte World, the 123-story tower beside it, the gargantuan Lotte World Mall, the Olympic Park, the baseball stadium and Seokchon Lake.

However, do you know that somewhere within the very modernized and affluent residential areas in the Jamsil area also lies a humble, traditional market?

That's right. It's none other than the Semaul Traditional Market (새마을 전통 시장), and it's only a few steps away from Shincheon Station (신천역) on subway line No. 2.

Upon crossing the entrance that leads to various stalls and booths and other shops that one morning, I couldn't help but be reminded of the traditional markets that I have seen so often during my many trips to Busan.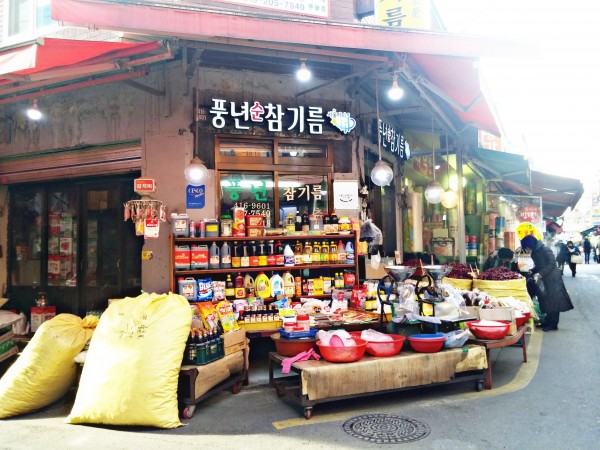 For a while, I forgot I was in Seoul. There's just too much beauty and color and the overall vibe of the place just feels like home.
In a place like Seoul -- Jamsil to be exact, where one is surrounded by big malls and shopping centers -- it was nice to have a walk down a traditional market and escape the hustle and bustle of the busy city life which is just a few footsteps away.

One will be welcomed by a variety of foods, ranging from herbs and spices, to grains, and other cooking ingredients. Sure, we can all find them at our local marts and malls, but coming to the traditional market will also enable you to feast your eyes on the amazing colors and vibrant scenery, especially in the morning when most shops and stalls are still setting up to begin the busy day ahead.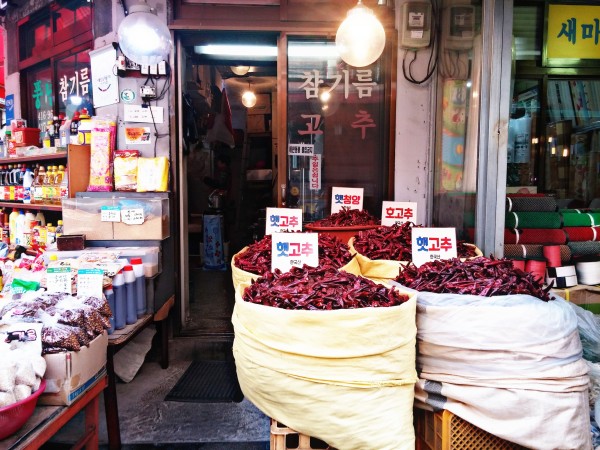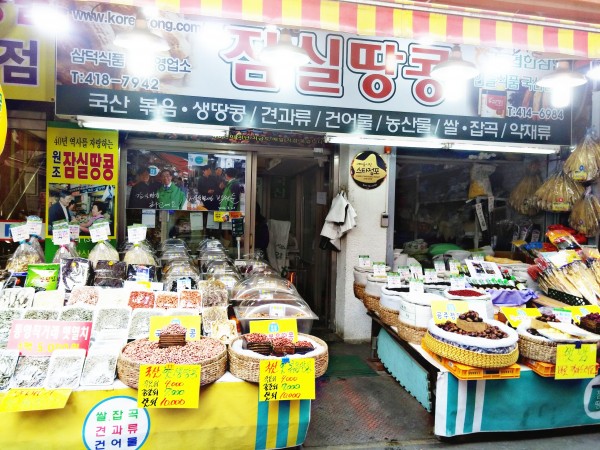 Being a fan of walking and taking photos, I was lucky to have come at a time when the market had just awoken, and its streets were not yet crowded with customers. Along the way, I also found myself stopping by a snack shop where I had a good early morning breakfast of spicy rice cakes.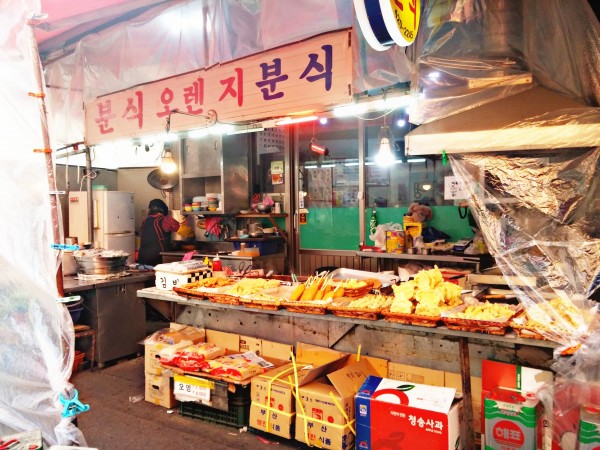 After a sumptuous meal, I continued my walk and took the chance to get myself some traditional Korean snacks. I usually see these snacks being sold at subway stations and I make it a point to get a few grams of sweet pastries, but I found that you can get them at the market at a cheaper price.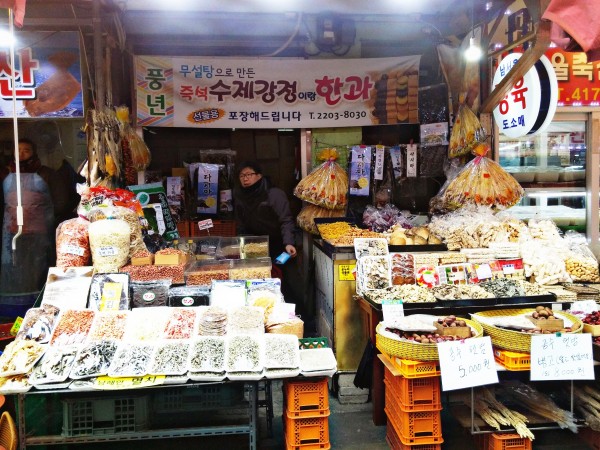 I've also seen a vast collection of grains and beans that, to me, looked too beautiful to miss and not take a photo of.

One can also get seafood at the Semaul Traditional Market. At that moment, I was once again taken back to the days when I would just wander and be amazed at the Jagalchi Fish Market in Busan.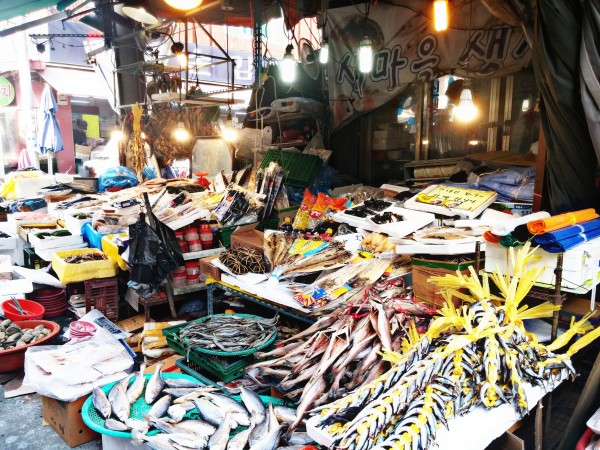 As mentioned earlier, one will never go hungry at the Semaul Traditional Market. There're plenty of food stalls and booths to surely satisfy those appetites!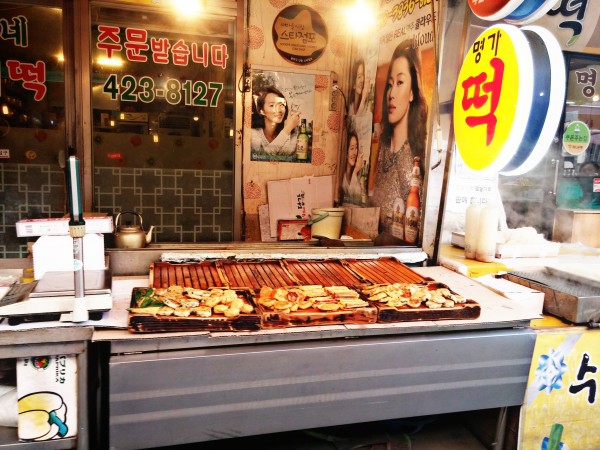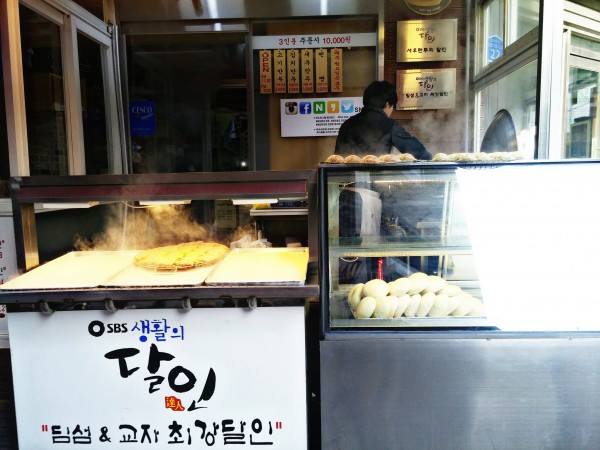 The Semaul Traditional Market in Jamsil is also a place where you can take those hole-in-the-wall photographs where you can pose against the backdrop of the market place.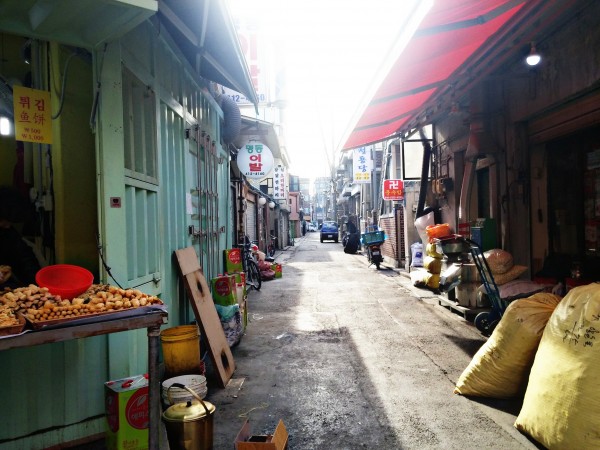 If you're still not convinced, here're some more shots that will make you want to stop by the market and strike a pose!

Aside from amazing photo spots, you might also want to check out the store there that sells second-hand clothing. Who knows? You might find a vintage shirt that's no longer manufactured these days. Or, if you simply want to dress up while you're at it, take photos. Or, if you suddenly feel the need for a new pair of shoes at a good price, you could find them here. Whatever your reasons may be, this shop just might have the right fashion item for you.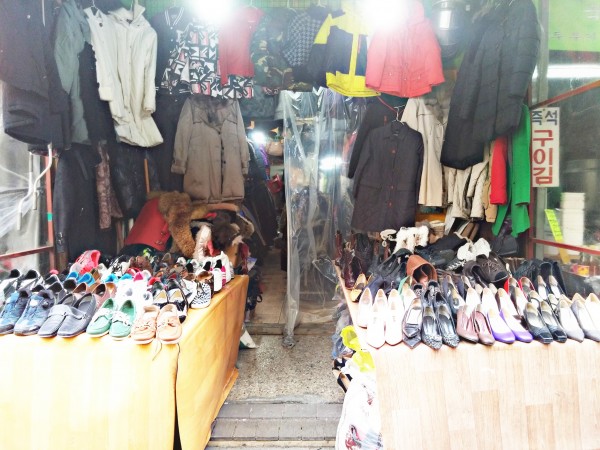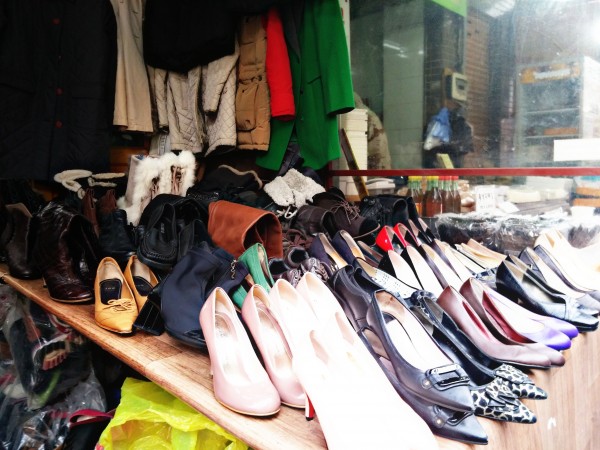 So there you have it, folks. The Semaul Traditional Market, situated in the heart of Jamsil, is where one can enjoy delicious Korean snacks, stop and take wonderful photographs, and simply walk around the market place, and even for a little while, escape from the woes and worries of the busy Seoul city life. One will surely be amazed as he enters and leaves the market because he will feel the contrast of two seemingly separate and distant worlds, which are in fact just a street away. The market is just right across from the Jamsil III-Zium apartment complex, along the road that leads to Seokchon Lake.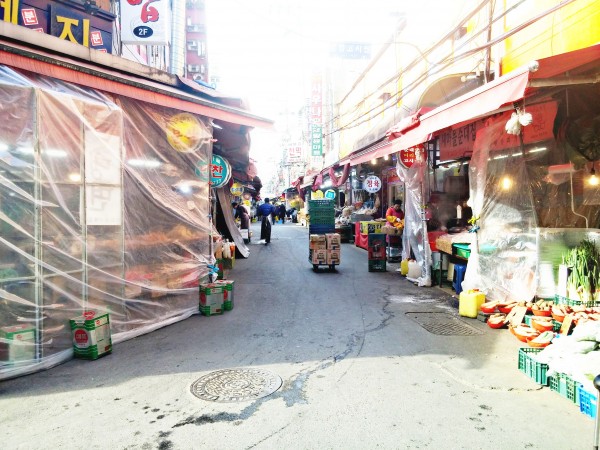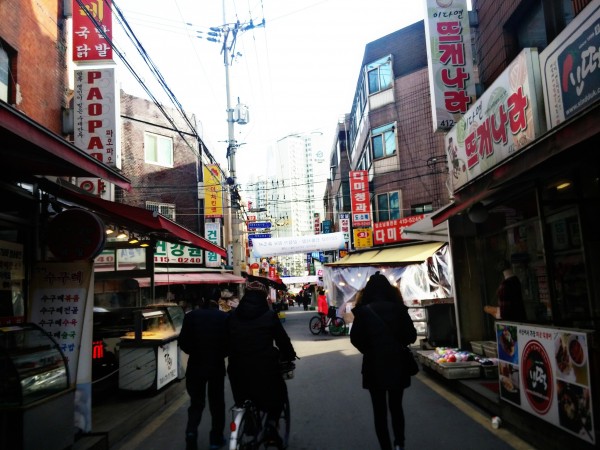 Visit the Semaul Traditional Market for your next Seoul adventure! If you happen to be around the Jamsil area, why not spare some time to walk and simply appreciate this hidden treasure that sits at the heart of the busy, modern metropolis teeming with high-class malls and entertainment areas? Wouldn't it be nice to, for a while, look at things from a traditional, authentically-Korean perspective?

Directions: Take subway line No. 2, the green line, get off at Shincheon station (신천역), and depart from exit No. 3. Walk straight until you see the sign that says 새마을 전통 시장.

I hope you enjoy your trip, and be sure to take lots of photos!
Korea.net