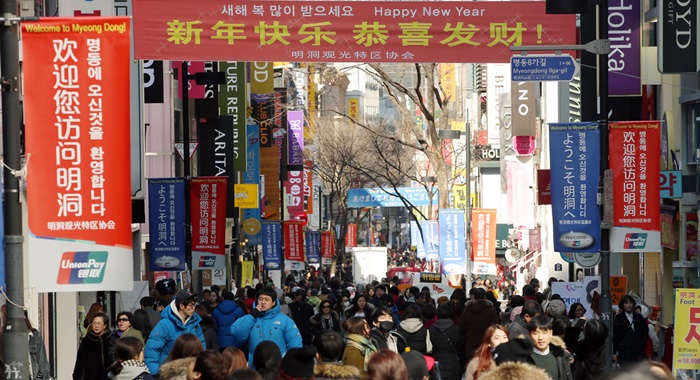 The limits on an immediate tax refund for tourists visiting Korea is raised to KRW 300,000, from the former KRW 200,000. The photo above shows Seoul's famous shopping district of Myeongdong in 2015. (Korea.net DB)
Tourists will now get a larger tax refund after shopping in Korea.

The limit on the immediate tax refund eligible to tourists at duty-free stores per purchase, per person has been raised to KRW 300,000 on Dec. 29, from the former KRW 200,000.

The Ministry of Strategy and Finance announced that the revisions regarding the tax refund for tourists were passed at a Cabinet meeting on Dec. 26.

Tourists can now get an immediate tax refund after shopping for items that cost less than KRW 300,000 per purchase at stores with "Tax Free" or "Tax Refund" signs.

The limit on the total amount of purchases in Korea per person is now KRW 1 million. Also, if a person purchases four clothing items that cost KRW 300,000 each, the tax refund only applies to three of them.
Korea.net