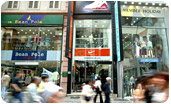 When you want to go shopping in Seoul, it is a good idea to start in Myeong-dong in central Seoul. Myeong-dong is well known for being a shopping mecca, as well as being a fashion trendsetting district. The narrow alleys are lined with mid to low-priced shops selling clothes, accessories and more. Also, large shopping malls including Avatar, Migliore and department stores like Shinsegae and Lotte Department Store are nearby.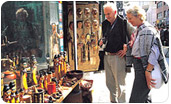 If traditional Korean souvenirs are on your mind, head to Insa-dong in central Seoul. A host of small shops and stalls there offer souvenirs, handmade paper and gift cards, exquisitely patterned celadon and classic white porcelain, as well as paintings, metal artwork, jewelry, wooden artifacts, traditional masks, earthenware and more.
Insa-dong is also home to dozens of art galleries, Korean restaurants and traditional teahouses and galleries. Its narrow alleys branch out into all directions from one main street. To explore the side alleys, get a map of Insa-dong at one of three Tourism Information Centers located at the center and the two ends of the main street.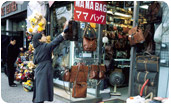 Itaewon is also a popular shopping area. It has attracted foreigners since the end of the Korean War, and shops in the district have naturally developed into a commercial area for people from overseas residing in Korea. The area's main street runs for about two kilometers and is lined with boutiques, stores, bars and restaurants. From Noksapyeong Station to Itaewon Station, the shops mostly sell clothes, shoes, and bags. From Itaewon Station to Hangangjin Station, the streets are mostly lined with antique shops, and furniture shops selling oriental furniture. Itaewon is an especially good place to buy plus-sized clothing, handbags, leather goods and suitcases, as well as custom-made suits and shoes.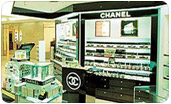 If you are up for high-end fashion, head to Apgujeong-dong and Cheongdam-dong in southern Seoul. The area is packed with luxurious brand-named boutiques, sumptuous restaurants, top of the line hair salons and high-class galleries. The imported luxury brand and major designer boutiques are mostly located between Galleria East and Cheongdam-dong intersection. If you visit these neighborhoods at the right time, you may be able to purchase luxury brand items at discount prices. While Apgujeong remains more of a magnet for trendsetters in their 20s, Cheongdam-dong appeals to those in their 30s and 40s.
Other than the areas introduced here, Namdaemun and Dongdaemun markets are also good places for shopping.