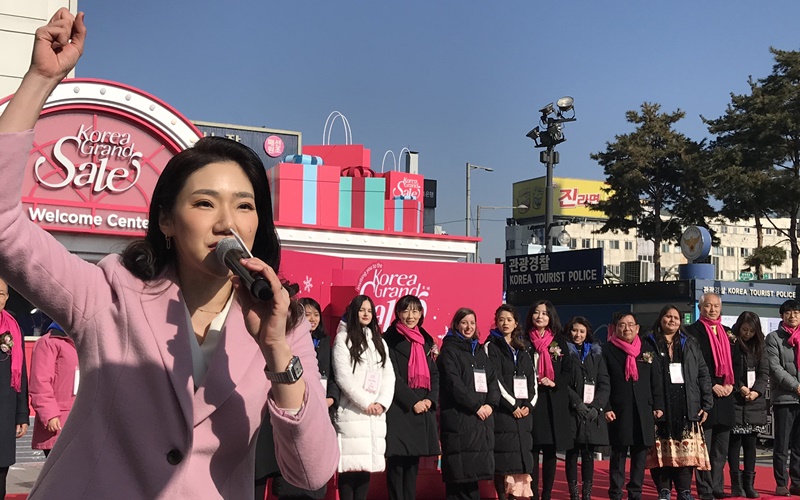 The opening ceremony and the first day of Korea Grand Sale 2020 was held on Jan. 16 at Seoul's Dongdaemun-gu District. This year marks the 10th anniversary of the event offering Hallyu and promotions utilizing diverse aspects of Korean culture like K-pop, beauty, food, heritage and winter.
The ceremony started at 11:30 a.m. and was followed by an opening performance by the group Dream Musical, who sang in Korean "Be Our Guest" from the famous Disney movie "Beauty and the Beast."
Hosted by the Ministry of Culture, Sports and Tourism and the Visit Korea Committee, the sale also had the committee and the Korean Culture and Information Service (KOCIS) invite ten people from abroad to Korea to promote the event. The ten comprised seven Honorary Reporters of Korea.net and three contestants from the competition "Talk Talk Korea 2019."

The sale targets foreign tourists in Korea. For beginners, the event is an integrated festival that offers discounts and promotions not only on shopping but also on a range of sectors like transportation, accommodations, flights, beauty and health, as well as interactive programs. For more information, visit the sale's official website (https://en.koreagrandsale.co.kr/index002).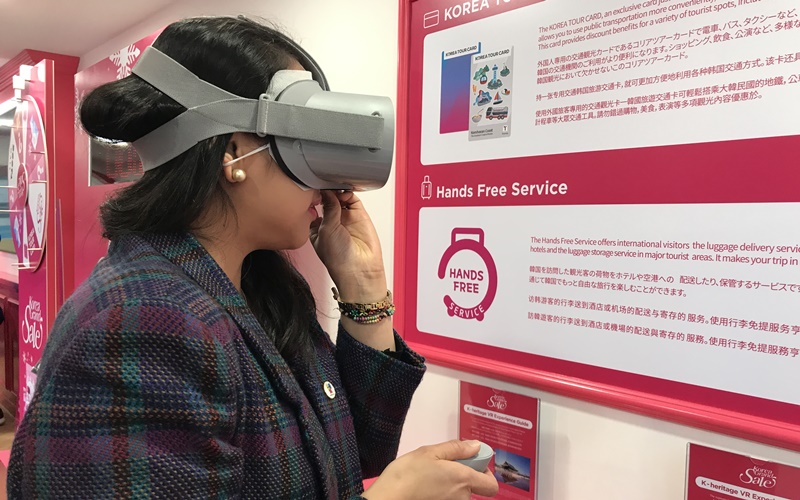 The sale's Welcome Center is in front of Doota Mall in Seoul and runs from noon to 8 p.m. daily during the event period. Inside the center, visitors can participate in two main events -- Lucky Roulette and Stopwatch -- to receive gifts and freebies.
The first of the sale's two Instagram events is "Take and Pick," in which a participant takes a picture with the frame and share it on his or her social media with three of the following hashtags: #KoreaGrandSale #KoreaTrip #Visitkorea #Kpop #Kbeauty #Kfood #KWinter and #Kheritage. The second event is "Visit and Post," in which one must visit two or more stores taking part in this sale and posting any pictures taken there on his or her social media.
Friendly locals are available to assist those who want to join the events, so don't be shy and give it a try.
Korea Grand Sale will run through Feb. 29.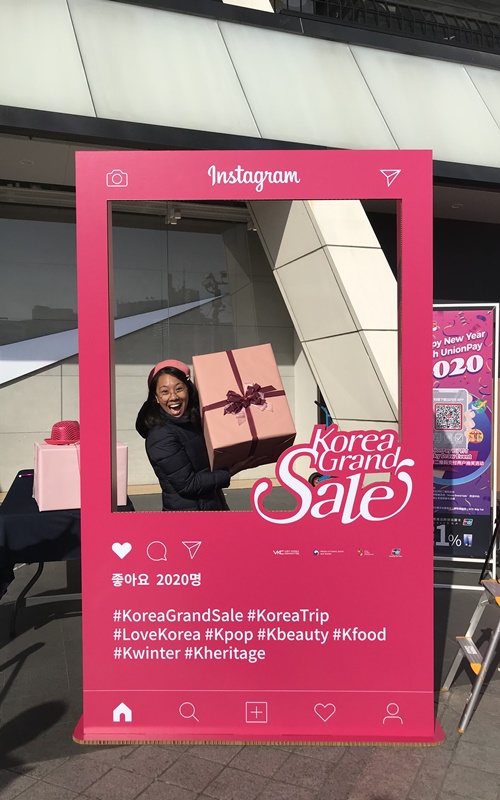 Korea.net