SEOUL, July 18 (Yonhap) – An updated Seoul guidebook will be published by the end of the year to reflect new tourist attractions and public transportation in the South Korean capital, a city official said Monday.
"We've placed an order to make 100,000 copies of the new 'Seoul Best 100' by spending 160 million won (US$140,000)," the source said.
The new 120-page guidebook will be printed in five languages -- Korean, English, simplified and traditional Chinese, and Japanese -- the official said.
"We'd like to help tourists visiting Seoul, especially those coming for the first time, get a comprehensive grasp of attractions in the 25 wards in our city with just a quick skim through of this book," the official said. "It's kind of a basic book to learn about Seoul."

There have been voices that the latest guidebook, published six years ago, does not reflect new attractions, including Dongdaemun Design Plaza, and new public transportation like Subway Line 9.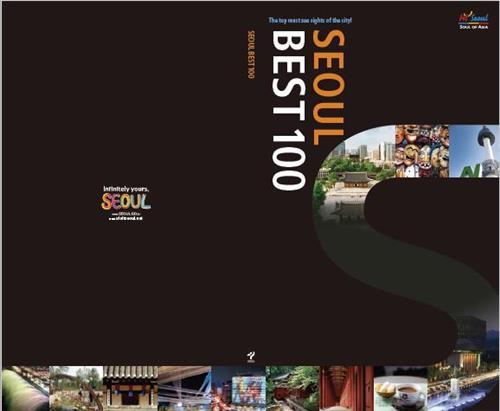 This is the "SEOUL Best 100" guidebook that the Seoul city government published in 2010. The city will publish an updated version by the end of 2016.
In making the new book, the city will launch a panel comprised of tour and promotion experts and foreigners residing in Seoul to find the city's top 100 attractions by October, the official said. Public opinions will also be reflected in the book via online surveys, he added.
The guidebook will contain information on contact numbers, addresses, transportation, operation times, fares and visitor opinions, as well as basic information about the attractions, the official said.
In particular, the city has decided to not copyright the book, enabling everyone to make use of its content.