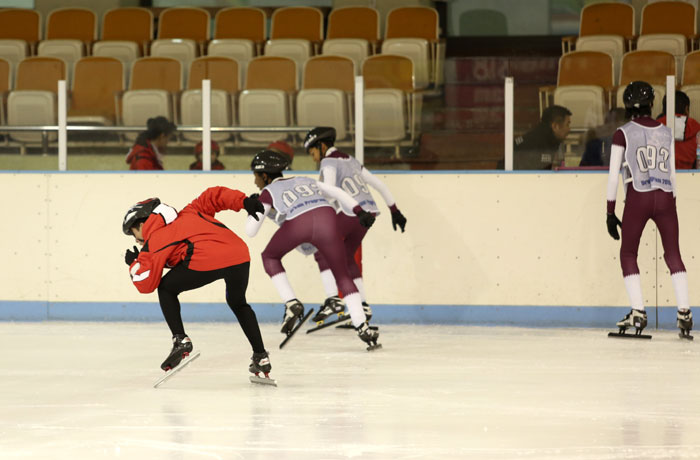 The town of Pyeongchang in Gangwon-do Province is now bustling with young athletes from around the world. They are there to participate in the Dream Program which will run from Jan. 18 to 29, under the theme this year of "We are Champs, We are Friends."A total of 175 aspiring athletes from 44 countries are taking part in this year's program.

The Dream Program invites to Pyeongchang youth from regions with little snow or from countries where winter sports are not widely known. Program participants will learn about and train in winter sports such as skiing or skating, and enjoy cultural experiences during their stay. Over the past 12 years, from 2004 to 2015, a total of 1,574 young athletes from 75 countries participated in the annual program. Among them, 166 went on to participate in international winter sports competitions. For this reason, the Dream Program receives good recognition from the International Olympic Committee, the International Ski Federation (FIS), the National Olympic Committees and from countries from all around the world.
Ahead of the upcoming Winter Olympics, Gangwon-do Province aims to further develop the Dream Program and to encourage participation from less-developed countries where winter sports are not widely practiced. The province also plans to invite North Korean youth to see the program first-hand.