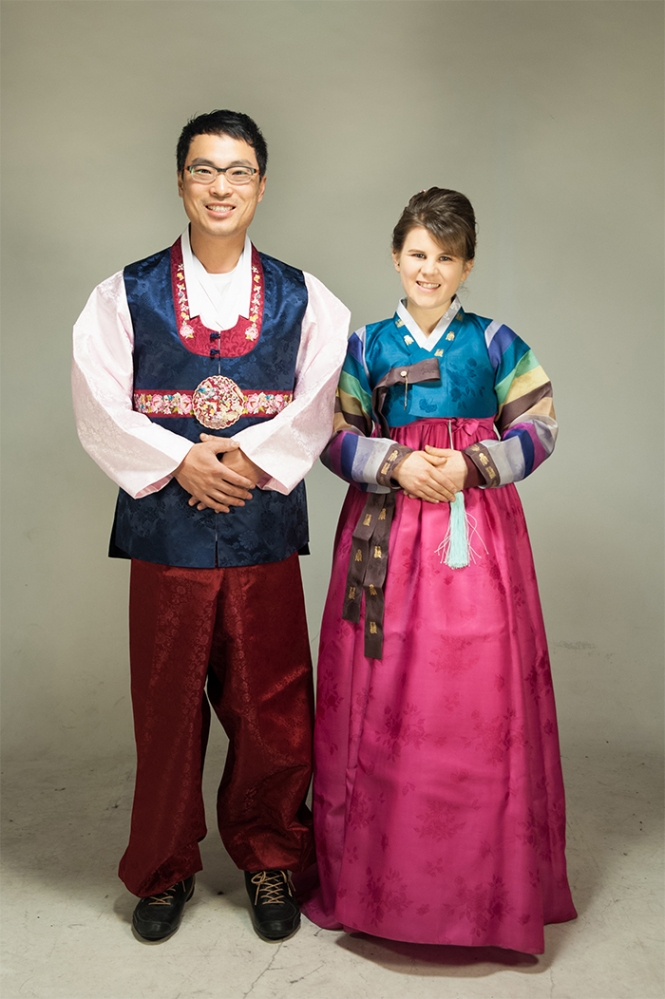 For my first Seollal Lunar New Year's as a married woman, I didn't really know what to expect from one of the biggest traditional holidays of the year. In order to get an understanding of that for which I might be in store, I asked my friends and students about what happens during the Lunar Seollal New Year's holiday. Their responses were all very similar, very busy and, for some, not much fun. For married women, the Seollal Lunar New Year's holiday is a busy time, they told me, and that they're in need of a vacation at the end of the holiday.

However, my experience was completely the opposite of that. Usually, the family should go to the oldest son's house for a memorial ceremony. This incurs lots of cooking and food preparation. The food is prepared for a ceremony performed in honor of elders that have passed. I got the chance to see one of these ceremonies a few years ago. The women of the family were busy cooking a selection of foods of which the deceased were fond. The men in the family would bow to pictures of the deceased, offering the prepared foods. My father-in-law's family live really far away, and so my father-in-law goes by himself to his older brother's house to take part in the ceremony. This leaves his family to celebrate Seollal Lunar New Year's in a more relaxed and carefree manner.

We specifically went to my in-laws' house the night before Seollal Lunar New Year's. Though they don't conduct the ceremony, it's still important to eat tteokguk rice cake soup together for breakfast (떡국). Eating rice cake soup is thought to grant those who eat it good luck in the new year, as well as adding a year to their age. I've lived in Korea for over four years and have tried this soup on many occasions, but my mother-in-law's recipe is my favourite so far.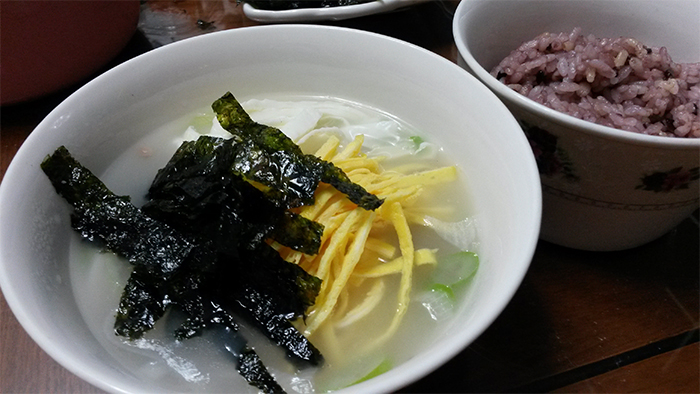 As well as eating rice cake soup, we also take part in the traditional sebae new year's ritual bow (세배). Each age group takes it in turns to bow to their elders as a sign of respect. The older you are, the more bows you receive. The younger you are, the more bows you will receive. For the younger members of the family, they receive money from their elders. Your grade at school determines how much money you receive. Men and women bow differently to each other. The men bow from a kneeling position. The women from a seated position. As a couple, we bow to our family members together. As it was my first time, my mother-in-law insisted I just copy my husband. So, like my husband, I bowed from a kneeling position.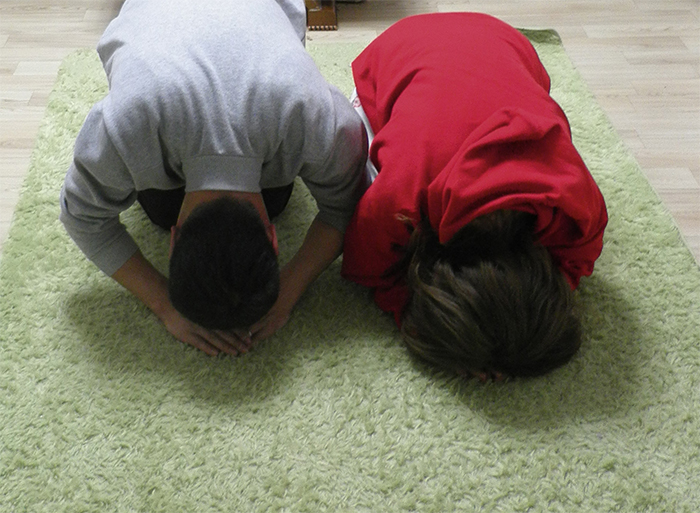 After the important things were over, we had the rest of the day to enjoy our time together. My mother-in-law went hiking alone. The kids -- including me, my husband and his siblings -- went out to a local café for a cup of coffee and a chat. My husband doesn't see his siblings very often, so he enjoyed catching up with them.

In Korean we say, "May you have much luck in the new year," or, "Saehae bok mani badeu-saeyo" (새해 복 많이 받으세요).

Happy Lunar New year!