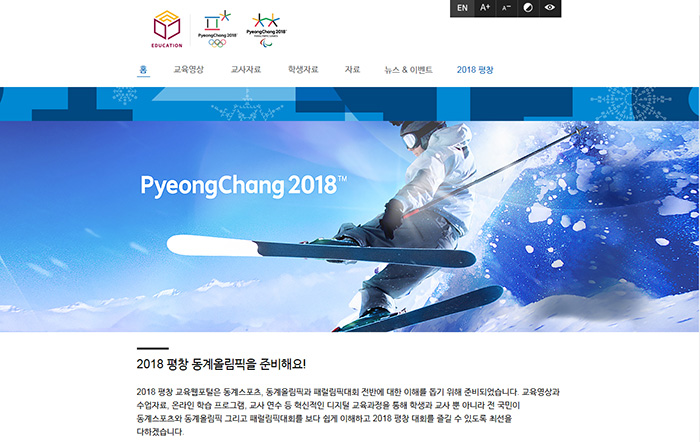 This captured image shows the educational website launched by the organizing committee for the 2018 PyeongChang Winter Games, offering information on Winter Olympics and Paralympics sports.

The organizers of the first Winter Games in South Korea said Tuesday they've launched an educational website on winter sports.

At www.pyeongchang2018.com/education, visitors can learn more about the histories of all Winter Olympic and Paralympic sports, their rules, venues and other details. Video clips are also available for each sport, and school teachers can access multimedia materials for their students.

Photos representing each sport are available for free download.

The site is also available in English.