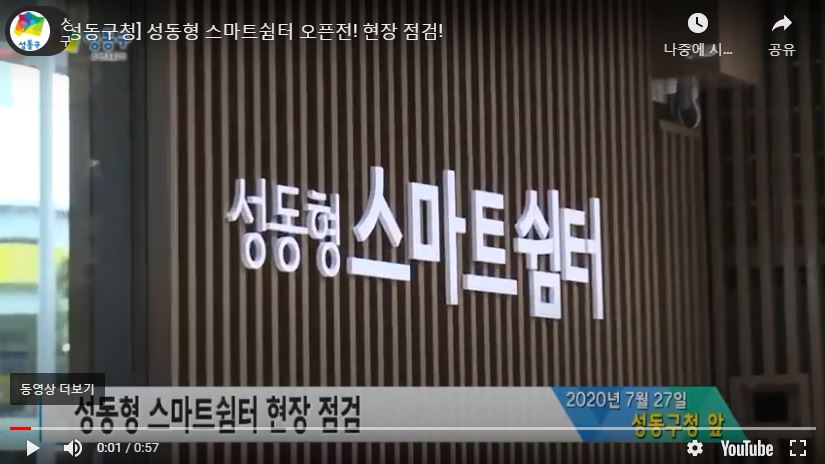 High-tech bus stops that can protect commuters from viruses and fine dust and shelter them from snow and rain have been launched in Seoul for the first time.

Seongdong-gu District Office on Aug. 10 said the ten "smart shelter" indoor bus stops within the district are covered with transparent tempered glass.
People can wait for their buses while enjoying cool and clean air inside a shelter, which is equipped with air conditioning and heating and an infrared air sterilizer.

The smart CCTV installed at the stop displays the arrival times of buses. An artificial intelligence system also prevents and reports crimes or accidents by sensing situations such as unusual behavior or screams in the surrounding area and alerting police or fire stations in the district.

All of a shelter's functions can be controlled 24 hours a day by Seongdong-gu's Smart City Comprehensive Control Center through the Internet of Things. The shelter can generate its own electricity through solar panels on the ceiling.

The district said, "This state-of-the-art shelter is unlike any others in existence for protecting against fine dust or cold wind in winter," adding, "This is an optimal service space for anyone regardless of gender or age to experience a smart daily routine."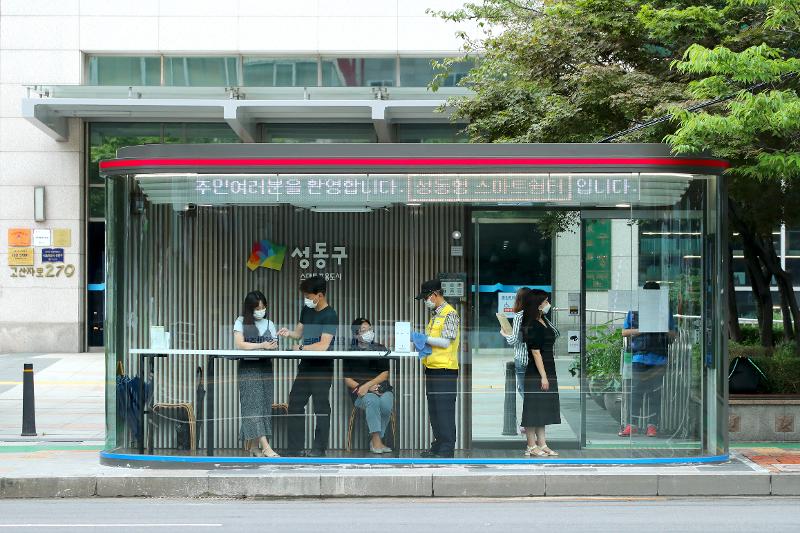 Commuters on Aug. 3 wait for buses at a "smart shelter" high-tech bus stop in Seongdong-gu District, Seoul. (Seongdong-gu District)
Korea.net