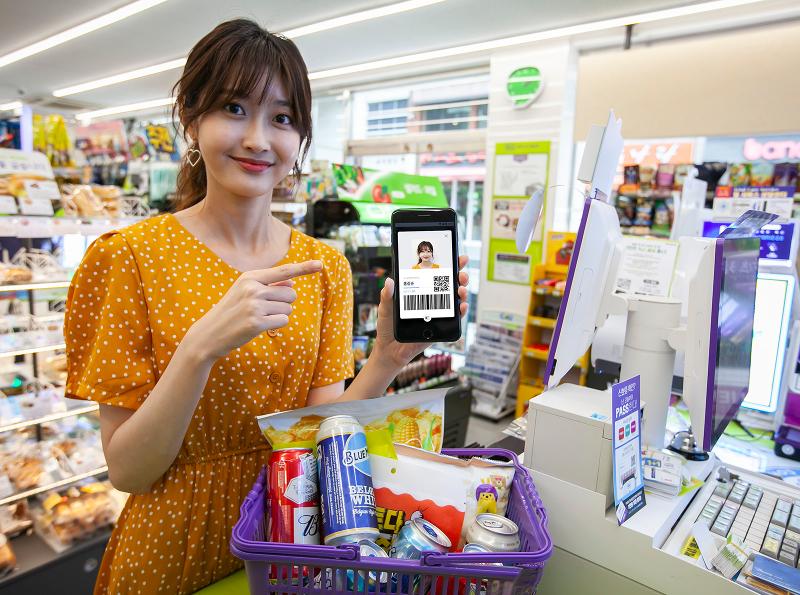 The country's three mobile service carriers -- SK Telecom, KT and LG Uplus – and the Korean National Police Agency on June 24 launched the app PASS, which allows online verification of a driver's license and identification. (KT)
Drivers can provide identification and their driver's licenses through their smartphones without needing to show their physical licenses.

The Korean National Police Agency (KNPA) on June 24 unveiled the mobile app PASS, which verifies a driver's license through a smartphone.

This is the country's first instance of commercializing official digital identification.

The service was jointly developed by the country's three mobile carriers – SK Telecom, KT and LG Uplus – and the KNPA using blockchain technology.

PASS requires self-identification techniques such as fingerprints and the uploading of a driver's license photo on a smartphone. The process of issuing this mobile license takes only a few minutes.

The app can be used only under one's own name, one smartphone and one mobile carrier. The screens showing the QR and the bar codes cannot be screen captured to protect personal information. The basic screen has just a driver's license photo and the two bar codes for authentication, minimizing unnecessary exposure of personal information.

Blockchain technology connects the app's service and the KNPA's driver's license system, and verifies in real time the license photo registered with the agency and the Korea Road Traffic Authority.
Nationwide branches of the convenience store chains CU and GS25 are using PASS to check the ages of adults and minors. From next month, the app can be used at 27 driver testing sites for license replacement or renewal.
Korea.net