UN Secretary General Ban Ki-moon became a source of inspiration for Korean students at a meeting he had in Chungju, Chungcheongbuk-do (North Chungcheong Province).

The UN chief gave a special lecture on August 25 on the theme of "Dream and hope toward the world" to about 500 Korean students of Chungju Middle and High Schools.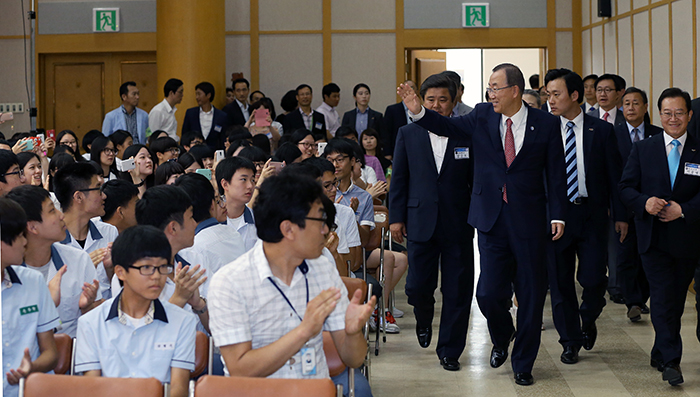 "You need to have passion as it is your privilege," said the UN head, stressing the importance of passion and compassion to the youths. "You also need to have compassion for others as compassion is equally important. By having both passion and compassion, you can grow up as a balanced human being."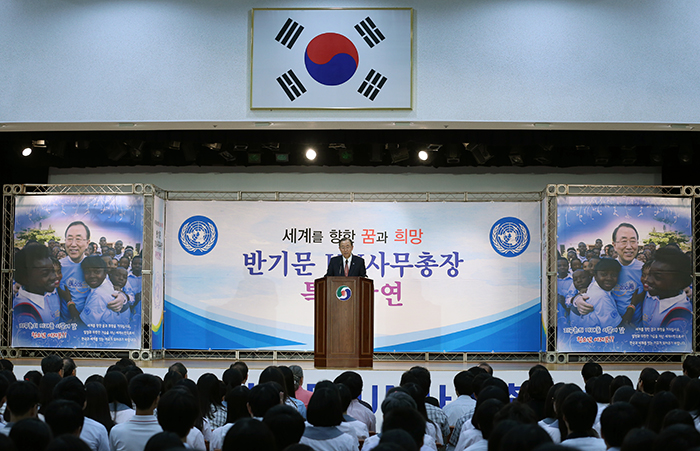 "You need to have a big dream -- the size of your dream depends on you," Ban said to his juniors in the school of his hometown. "I was told at the entrance ceremony of my middle school that you need to put your head in the clouds and stand firmly on the ground and go up to the stairs step by step. This means your head needs to dream big with an ideal while your legs need to have a sense of reality." Ban urged the students to make efforts to realize their dreams toward the world beyond Chungju, while remaining grounded in a sense of reality.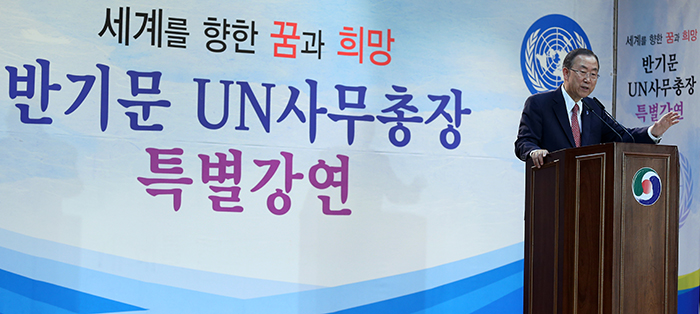 When asked by a student about the secret of passing the university entrance exam, Ban answered that studying early in the morning is more effective, quoting his mother's advice.

Sohn Hee-ju of Chungju Girls' High School said that the lecture made her proud to be a Chungju citizen. "The lecture impressed me when Mr. Ban said that you don't need to be conscious about what others think about your dreams," she added.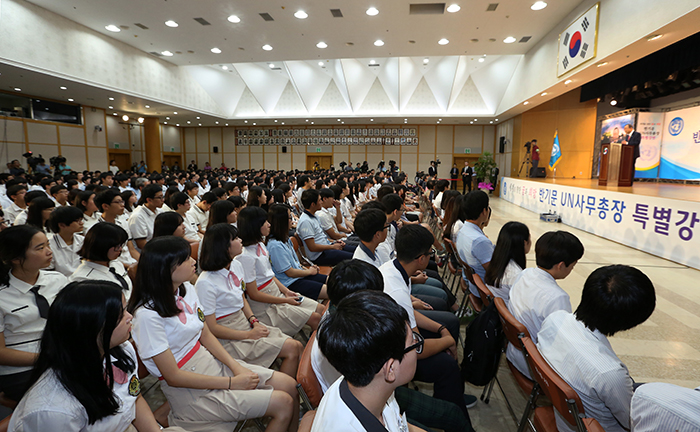 Members of the students' association composed of eleven high schools in Chungju said that they were all impressed by Ban and his lecture despite his extremely busy routine as a world leader and will strive for greatness like him in the future and deliver their own lectures for future youths.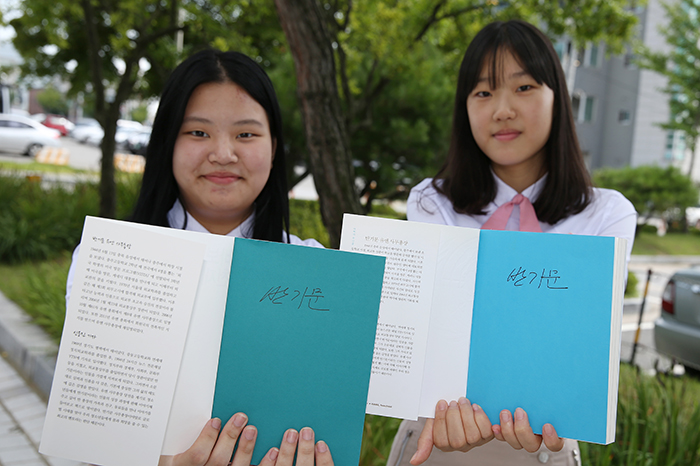 Prior to the lecture, Ban visited his hometown Eumseong to look around his birthplace and a memorial hall. He said to Eumseong residents that he appreciates the support of Korean people, expressing his will to protect peace and human dignity in order to create an international community where fairness and justice are realized.
[Source: Korea.net]