The stereotype that all fashion shows are only for expensive brands will be broken at a new style of fashion show in Dongdaemun, the spot well-known for shopping among fashionistas.

The Ministry of Culture, Sports and Tourism (MCST) and the Council of Fashion Designers of Korea (CFDK) are co-hosting a series of fashion shows every Saturday on the fifth floor of LOTTE FITIN.

Under the theme "Enjoy small luxury with fashion designers," this Saturday fashion parade will offer more than just new designs. This will be a good option for customers looking for something trendy but inexpensive to get the whole picture of Korea's fashion trends.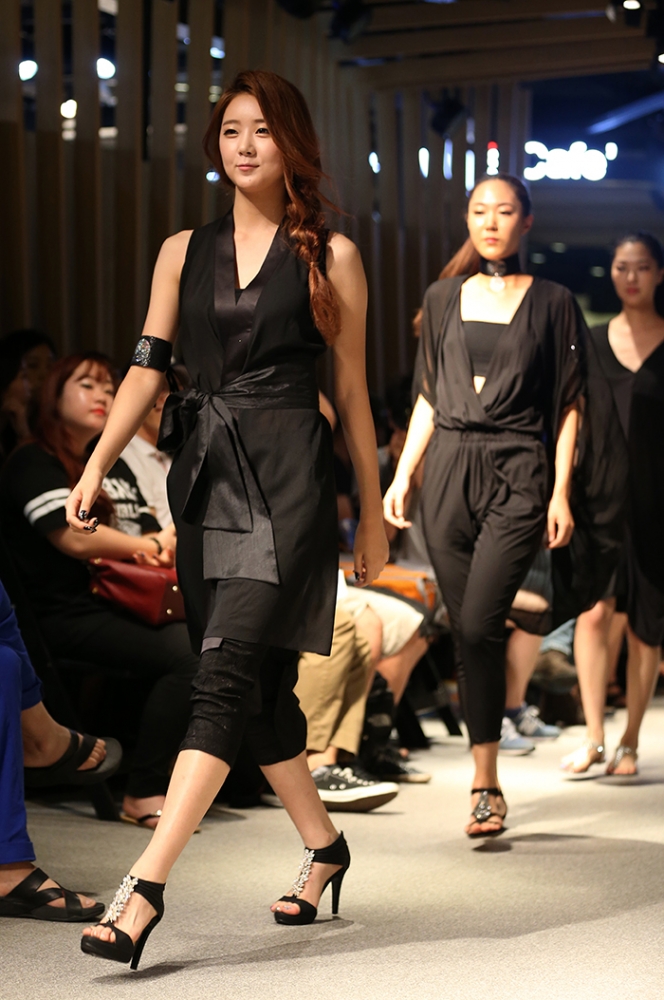 The designs shown on the catwalk on August 17 were not that fancy and flamboyant, but items people can wear in public places, such as at school, work, or on the street.

This may sound boring and uninteresting for those into household-name fashion designers featuring stunning, extravagant works.

However, this would be the best option to take a peek into today's fashion trends among ordinary people in Seoul, while it provides a chance for promising young designers to demonstrate their creative ideas and artistic talents at the same time.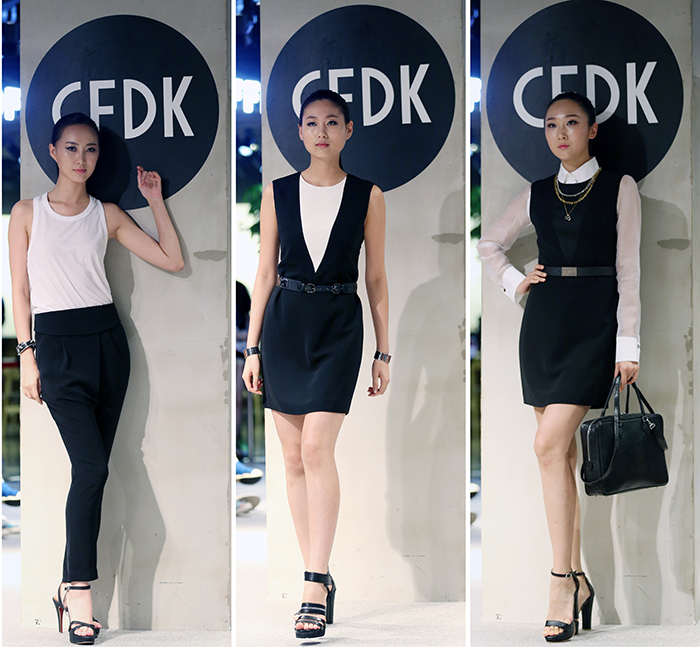 "This would be a great opportunity for up-and-coming designers," said designer Han Ji-sook who put her collection on the runway for the August 16 and 17 shows. "Many fashion-conscious foreign shoppers are coming to Dongdaemun for shopping. Some prefer clothes with high-quality fabric and fashionable design, while others just look for good bargains to get the best bang for their buck."

"Some people easily fall into the preconception that designer brands are expensive and unfit for public wear, but there is now a trend toward more affordable and suitable-for-everyday-wear designs like 'fast fashion,'" said Jang Yong-yun, an executive of EMERZENCY.

This Dongdaemun fashion show will continue every Saturday at 7:00 p.m. with no admission charge until January 2014. There will be a series of special events as well, including a show offering a glimpse of future trends which will catch on in upcoming seasons, a model contest for the public, and an exhibition displaying designers' sketches which will help fashion designers and consumers communicate with each other.
[Source: Korea.net]