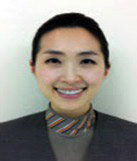 "All I could think about at the moment was to carry passengers off the plane as quickly as possible."

This is what cabin manager Lee Yun-hye had to say during a July 7 press conference.

The cabin manager aboard the ill-fated Boeing 777 Asiana Airlines Flight 214 that crashed into a sea wall at the edge of San Francisco International Airport on July 6 risked her life saving wounded passengers.

Regarding the endless attention and praise from the media and SNS channels, Lee responded, "I just did what I had to do."

Major U.S. media are praising the Korean crewmembers on board the plane for carrying the wounded passengers to safety, saying they had significantly brought down otherwise heavy casualties.

Lee helped carry first the wounded and the rest of the passengers one by one off the plane, and then went back to rescue her seven colleagues who had passed out from the crash impact.

She was the last person to leave the flaming plane.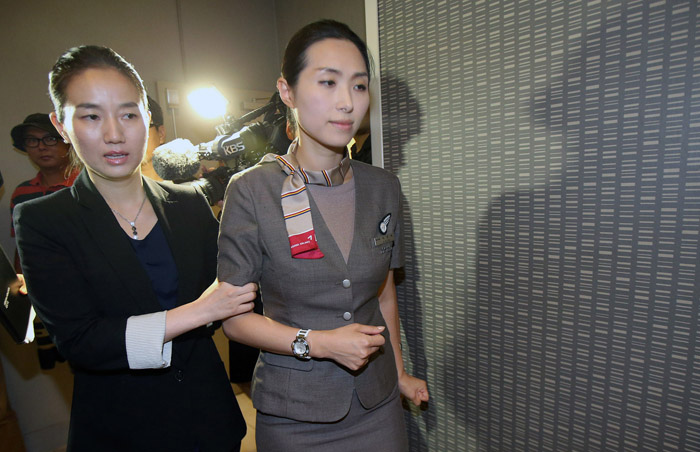 "Soon after the captain ordered an evacuation, we immediately went into emergency escape mode as we had been trained," said Lee in an interview with Korean reporters. "I made sure everyone got off to safety and put out some of the fire with the co-pilot, and then escaped at the last minute."

All Lee had in her mind was to "rescue as many as possible." Lee even didn't realize that she had broken her tailbone, a fact that she later found out when she was brought to a hospital.

One passenger was quoted on Twitter as saying "She (Lee) was the last on board, and only went to hospital at medics' insistence."

There were four other crew members like Lee -- Yoo Tae-sik, Kim Ji-yeon, Lee Jin-hee, and Han Woo-ri -- all of whom contributed to reducing casualties.

Amid the chaos, they remained calm and did what they had to do: carry passengers and the wounded to safety. Especially flight attendant Kim Ji-yeon is said to have run about 500 meters with an injured child on her back.

"This tiny little girl (Kim) was carrying passengers piggyback, running everywhere with tears running down her face," Eugene Anthony Rah, one of the passengers, told the Wall Street Journal. "She was crying, but she was still so calm and helping people."

On July 7, President Park Geun-hye expressed to her Chinese counterpart Xi Jinping her deep condolences to the victims of the crash.

"I would like to offer my words of deep consolation to the family members of the victims of the unexpected plane crash," said President Park. "All the Korean government ministries will make all-out efforts and provide all necessary support to resolve the case as soon as possible."

[Source: Korea.net]