During the Chuseok holiday, a variety of events catering to people of all ages are taking place at palaces, museums, and royal tombs around the country. Various performances and participatory events open to all will offer opportunities to learn about traditional Korean culture.

On the day of Chuseok on September 19, the palaces of Gyeongbokgung, Deoksugung, Changgyeonggung, and Changdeokgung and Jongmyo Shrine in central Seoul as well as Joseon Dynasty (1392-1910) royal tombs across the country will be open to visitors for free.

On September 18 and 20, those wearing Hanbok, or traditional Korean attire, will be given free admission to these places.


There are also various events for the delight of visitors. At 3 p.m. on September 19 and 20, Deoksugung will offer performances of traditional folk songs originating from Gyeonggi-do (Gyeonggi Province).
There is also something for children. Fusion traditional Korean musical performances themed on animation will be held in Deoksugung at 7:30 p.m. on September 21 and 22.
Visitors to royal tombs including Donggureung in Guri, Hongyureung and Gwangneung in Namyangju, Sejongdaewangneung in Yeoju, Chilbaekuichong in Geumsan, and Hyeonchungsa Temple in Asan, from September 18 to September 20, will be able to try traditional folk games including the game of yut and fire trench and drink traditional tea.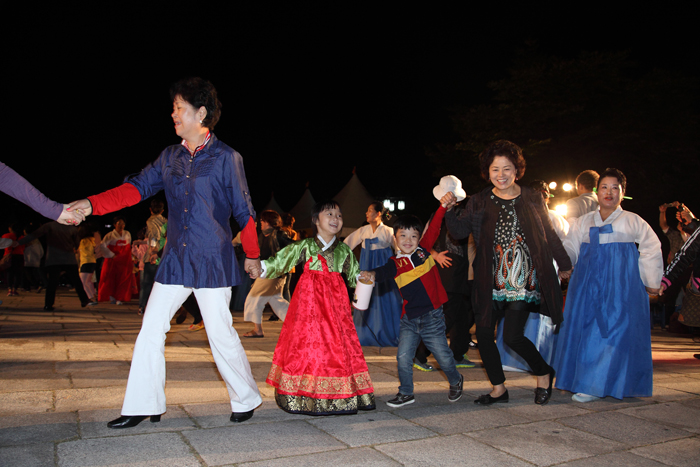 The National Folk Museum of Korea (NFMK) on the grounds of Gyeongbokgung will present a variety of participatory events from September 18 to September 22.
Visitors can take part in Arirang singing competitions (September 19, 20, 21), dance
ganggangsullae
, watch traditional folk song performances, eat Chuseok foods, wear Hanbok, and make traditional crafts.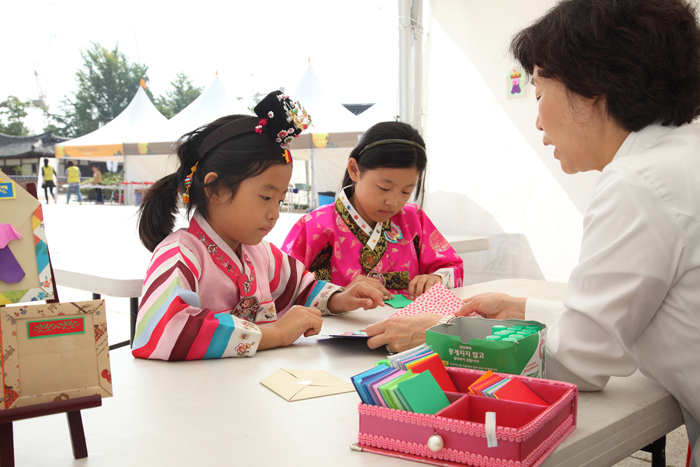 Visitors to the folk museum on September 19 and 20 can also taste songpyeon, a half-moon-shaped rice cake, and gabaeju, a traditional alcoholic drink, as well as other traditional Asian foods such as Chinese dumplings, Japanese ohagi, Vietnamese rice wraps, and Philippine lumpia.
From September 18 to September 22, young children can learn how to make traditional lion masks and do a lion dance. To participate in the event, make reservations at the museum's homepage (www.kidsnfm.go.kr) or call 02-3704-4505.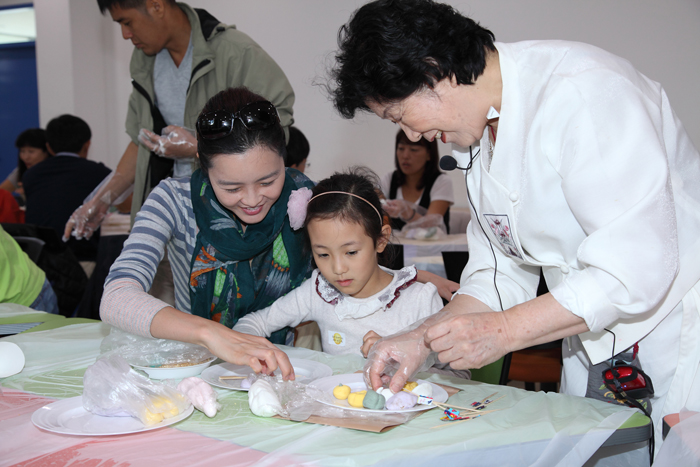 National and public museums including the National Museum of Korea in Yongsan District, Seoul and the National Museum of Modern and Contemporary Art in Gwacheon, Gyeonggi-do, will be open to the public during the holidays.
At the outdoor stage of the National Museum of Korea at 3 p.m. on September 20, there will be various traditional dance performances including ganggangsullae, fan dance, and salpuri (exorcism) dance as well as dances themed on spring snow or traditional appreciation of the arts.