A group of Ugandan public officials arrived in Korea on March 24 to study Korea's city and provincial government administration systems. A total of 15 Ugandan officials will take part in a three-week training program, the "Capacity Building Program on Local Administration (Uganda)," offered by the
Local Government Officials Development Institute
(LOGODI), an affiliate of the Ministry of Public Administration and Security.
According to the LOGODI, on the request of the Ugandan government, the participants are scheduled to visit a number of organizations and take part in lectures to learn about Korean provincial and city government's autonomous administration and financial systems, the development of the
Saemaul Undong
, or New Community Movement, a rural development program, and the strategies that brought about development in the farming industry.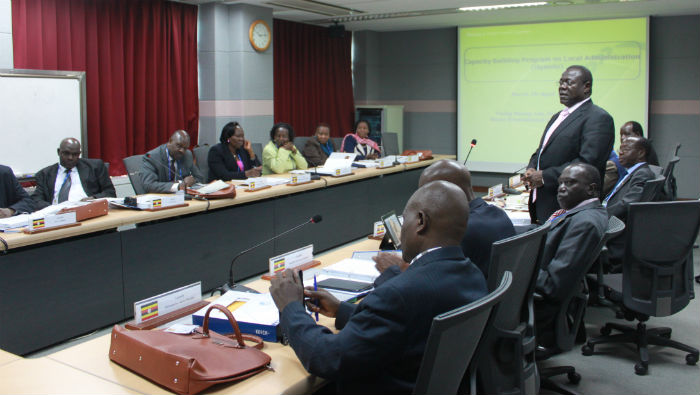 This year's program includes two special discussion sessions, each concerning local autonomy and local financial management, two topics of interest to the visiting officials. The sessions will be attended by experts, professors and government officials, and all participants are expected to exchange information and have in-depth discussions.
The Ugandan officials have shown a keen interest in the Local Food Cooperative Union in Wando County in Jeollanam-do (South Jeolla Province), a program which has contributed to the growth of the rural economy. The agricultural cooperative was created by the joint investment of nearly 1,000 farmers and investors. All agricultural commodities produced by the farmers go through a real-name and certification system at the farmer's market, a way to promote transparent and fair trades. A range of people can profit from the system. Consumers are able to get safe and secure food while growers can benefit from the value of their commodities being priced fairly and enjoy a simplified distribution system. The Ugandan group will visit the cooperative in Wando to get a glimpse of the whole market process, including trades that occur online.
Over the course of their stay, they are also set to make a stop at
Gamcheon Village in Busan
. The area, often dubbed the "Santorini of Korea," is known for its regional efforts at urban restoration. In addition, the group will visit Pohang, Gyeongsangbuk-do (North Gyeongsang Province), to learn about the development of the
Saemaul Undong
.
David Naluwairo, head of the delegation, said that he had a lot of questions about Korea's development. "Korea and Uganda have a similar background of wars and poverty. However, despite the fact that Uganda had more natural resources, Korea's rate of development is far ahead of Uganda's. That made me wonder why, and so I came here to share Korea's experience and secrets behind economic development," continued Naluwairo. "These types of programs would also help strengthen the partnership between the two countries," he added.
More information about the training program can be obtained at the website of the Korea International Cooperation Agency (KOICA). (www.koica.go.kr)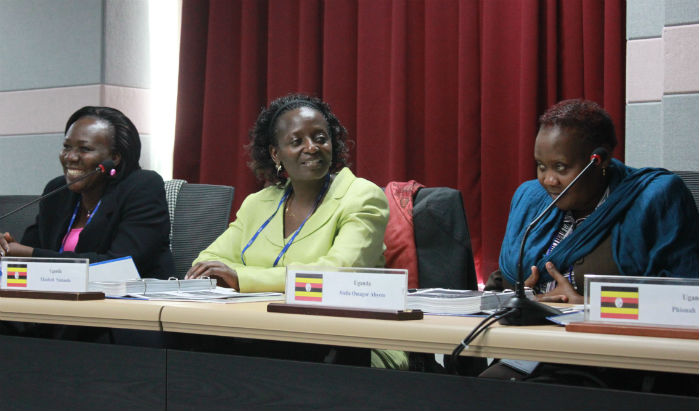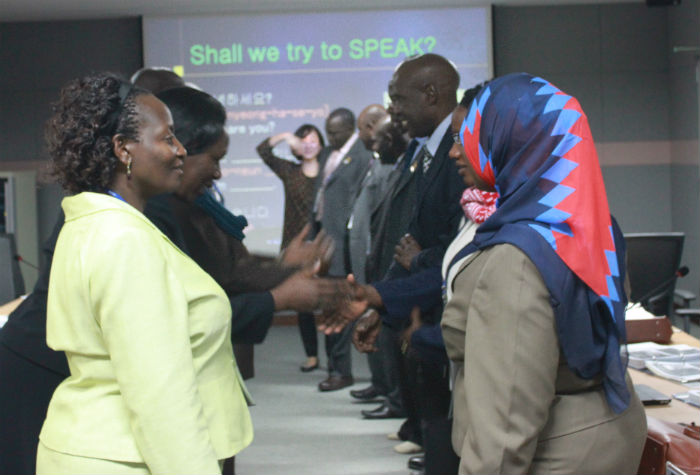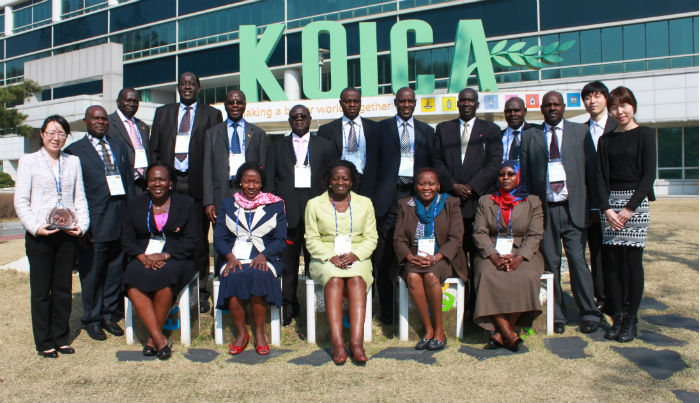 (All photos courtesy of KOICA)

By Lee Seung-ah
Korea.net Staff Writer
slee27@korea.kr
[Source : korea.net]