The plaza in front of City Hall in downtown Seoul was twinkling with festive cheer last Saturday night as the lights on the 18 meter Christmas tree were switched on.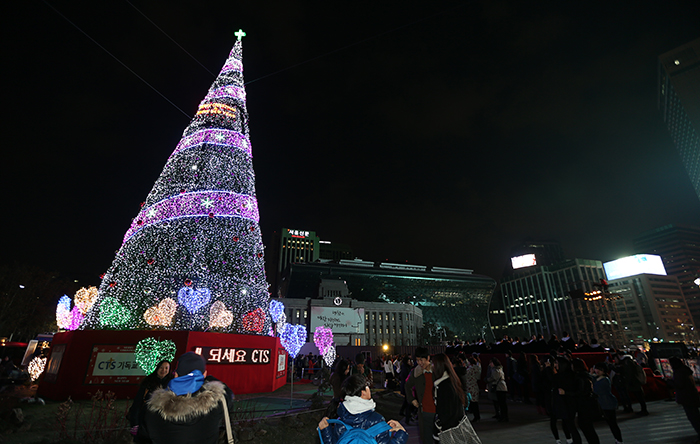 On November 30, citizens collect holiday memories at the giant Christmas tree in the square in front of Seoul City Hall, taking pictures of loved ones and themselves against the festive backdrop. (photo: Jeon Han)
Part of the 12th Korea Christmas Festival, the lighting ceremony took place on November 30. People gathered to see the giant tree illuminated with colorful decorative lights. The switch-on event was co-hosted by the Yoido Full Gospel Church and Good People, an international relief organization.

Amongst those gathered for the celebratory event included Minister of Culture, Sports and Tourism Yoo Jinryong, Seoul Mayor Park Won-soon, senior pastor Lee Young-hoon from the Yoido Full Gospel Church, multicultural families and representatives from the military, police and firefighters.

During their addresses, participants called for better care to be taken of underprivileged families, as they can be easily marginalized from society, especially toward the end of the year.

The giant Christmas tree will continue to emit its lights in various colors and shapes until January 4 next year.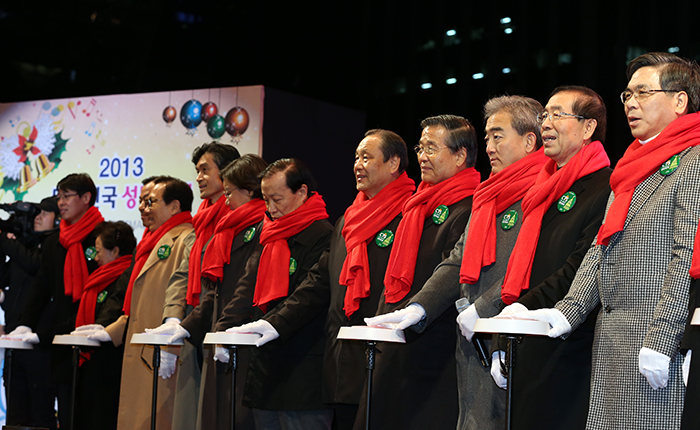 Minister of Culture, Sports and Tourism Yoo Jinryong (third from right), Seoul Mayor Park Won-soon (second from right) and other representatives switch on the Seoul City Hall Christmas tree lights during a lighting ceremony on November 30. (photo: Jeon Han)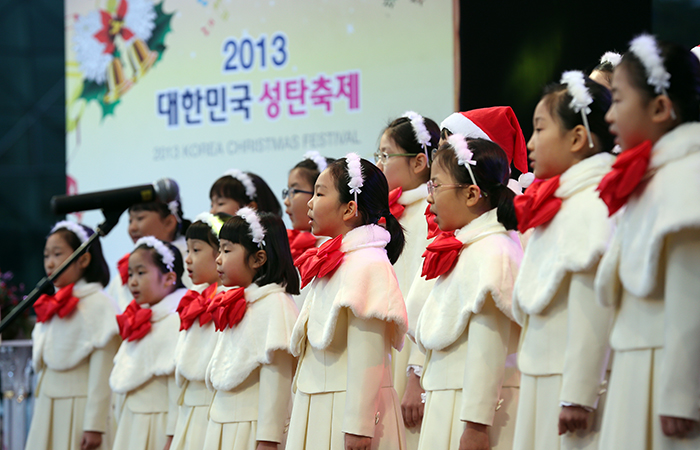 During the lighting ceremony on November 30, a children's choir sings a Christmas carol. (photo: Jeon Han)
[Source: Korea.net]