Foreign ambassadors in Korea for the first time have paid a visit to Baengnyeongdo (Baengnyeong Island), the country's northernmost point in the Yellow Sea.
Located in Incheon's Ongjin-gun (Ongjin County), the island was visited June 14-15 by Konstantin V. Vnukov of Russia, Dato Ramlan Ibrahim of Malaysia, Vasyl Marmazov of Ukraine, Calin Fabian of Romania, Dusan Bella of Slovakia and Mohammad Yunos Farman of Afghanistan as well as foreign media correspondents from ITAR-TASS of Russia, Xinhua of China, AFP, Reuters and Bloomberg.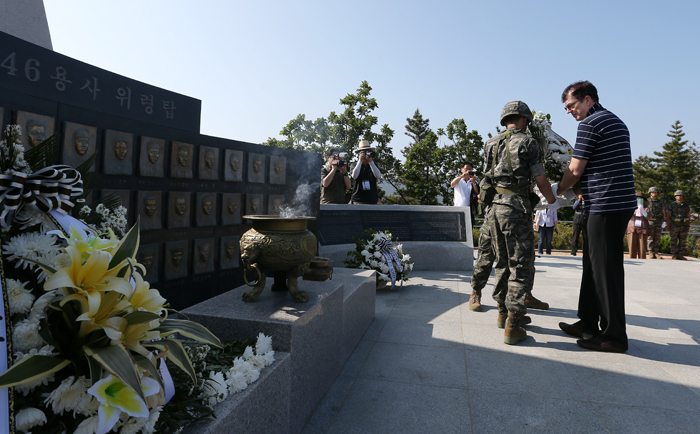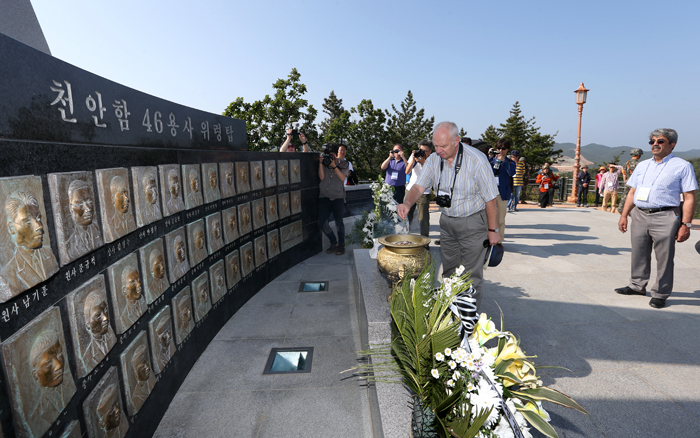 The trip was organized as part of a Korea Tourism Supporters program by Korea Tourism Organization (KTO). The delegation visited the Cheonan 46 Warriors Memorial Tower in the island village of Yeonhwa-ri to offer incense and honor the 46 seamen who died in the 2010 sinking of the naval corvette Cheonan.
Before going to the tower, the ambassadors and correspondents also visited the sixth Marine Brigade, which is responsible for defending the Yellow Sea, to learn about the historical background of the region and encourage soldiers.
The sinking of the Cheonan occurred on March 26, 2010, when the South Korean naval corvette carrying 104 personnel sank near Baengnyeongdo (Baengnyeong Island) in the Yellow Sea, killing 46 seamen.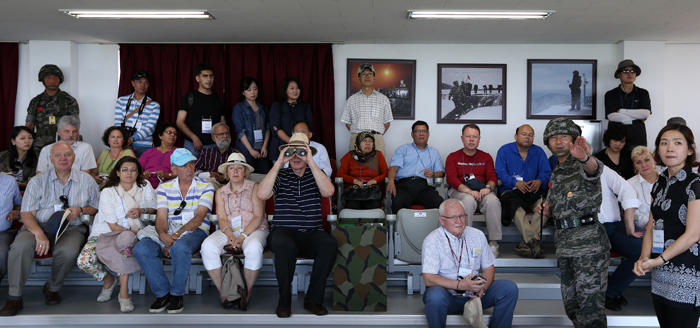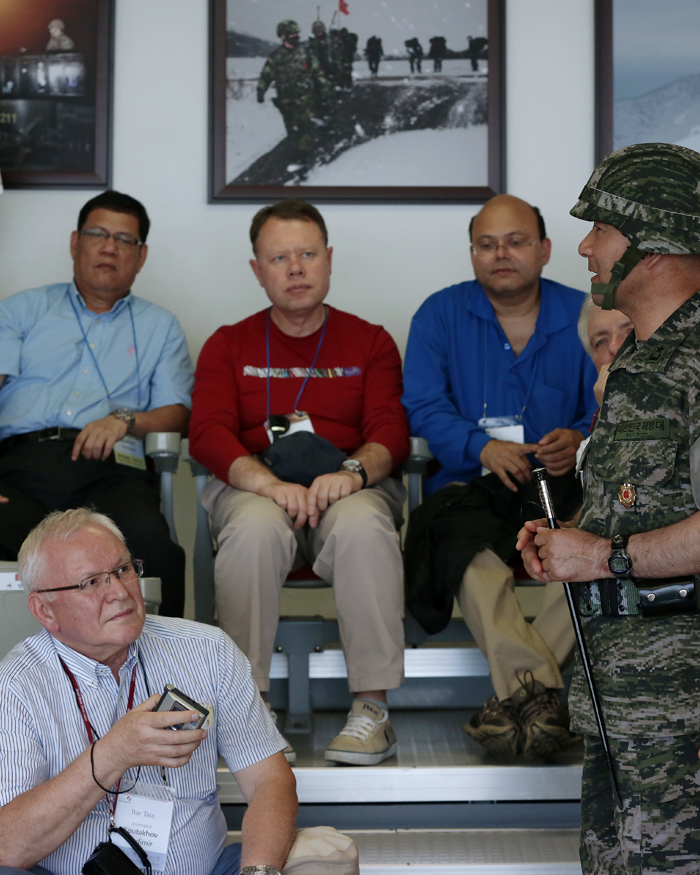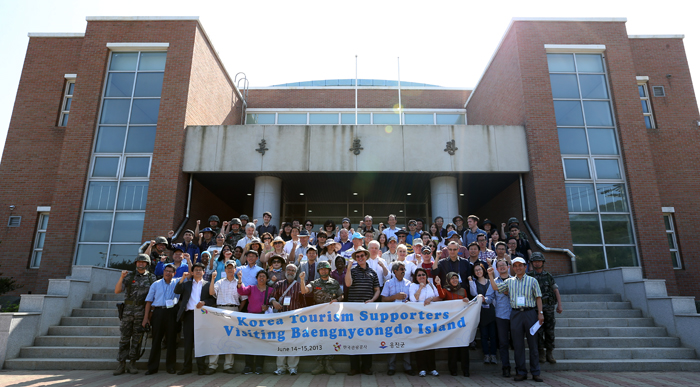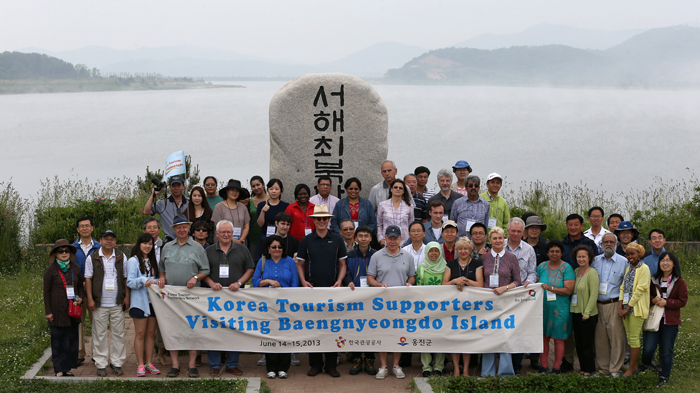 [Source: Korea.net