The sweet and sour hallabong, a type of tangerine, is similar to standard oranges in appearance. The fruit, mainly produced, at least in Korea, on Jeju Island, has a high sugar content, a soft texture and is very juicy, making it very popular. Now, for the first time, it will soon also be available in the U.S.
According to the Ministry of Agriculture, Food and Rural Affairs, for the first time ever a shipment of the fruit was loaded onto a ship on March 3 for export to the U.S. The shipment is a result of new export quarantine guidelines established in February for two types of large Korean tangerines, the hallabong and the cheonhyehyang. The fruit will be sterilized on the surface, go through quarantine and then be sold on shelves across the Los Angeles area.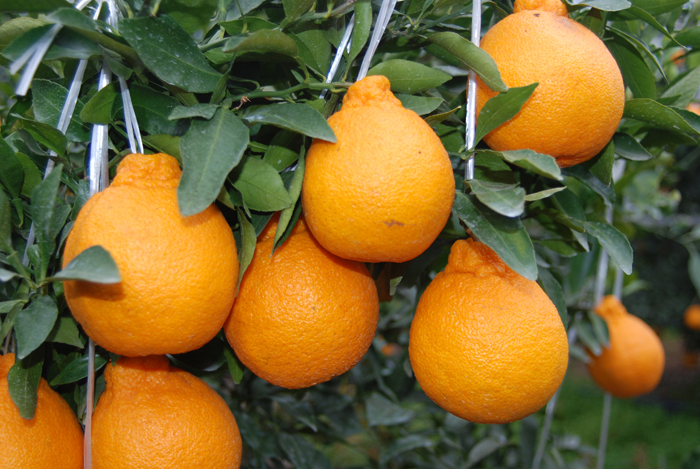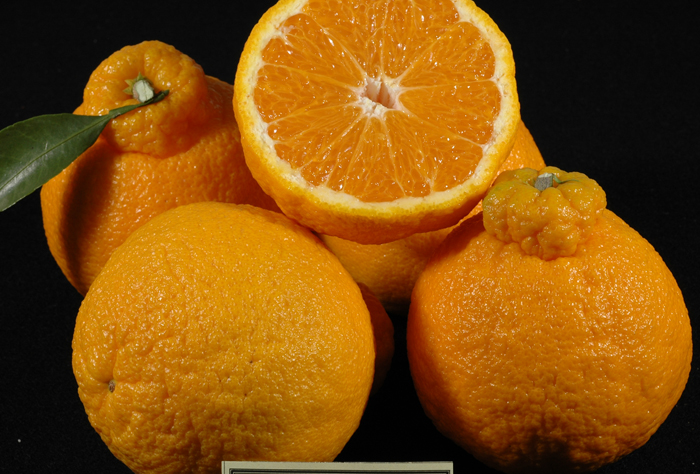 Both hallabongs and cheonhyehyangs have thick rinds which help preserve the flesh of the fruit. They are also both considered to be high-quality fruits. One hallabong can weigh 200 to 300 grams and come in various round shapes with or without a protruding bump at the stem. Hallabongs are light green at first and start to change color in mid-October. The fruit turns orange in early December and is completely ripe by February or March.