The beauty of gugak, Korea's traditional style of music, and the classical blue and white porcelain of the Joseon kingdom will be showcased at the National Museum of Korea on October 19.
The traditional music performance will be co-organized by the National Gugak Center and the Cultural Foundation of the National Museum of Korea. It will feature the 56 musicians in the center's Contemporary Gugak Orchestra. The theme is, "Enjoy the Cultural Feast With International Visitors."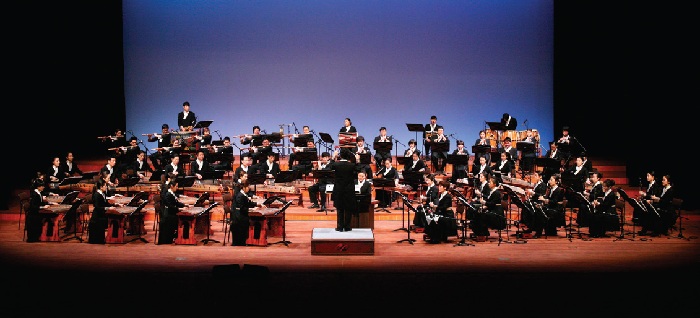 The performance will open with "Namdo Arirang" and "Ensemble No. 1," two folk songs. Gugak is a range of traditional music genres that is generally played on traditional instruments, such as the 12-stringed zither, or
gayageum
, the 6-stringed zither, or
geomungo
, the 7-stringed zither, or
ajaeng
, the 2-stringed violin-like
haegeum
, the bamboo flute, or
daegeum
, and the double-reeded oboe-like
piri
. "Ensemble No. 1" will offer the audience a chance to experience the musical harmony of traditional gugak with a contemporary feel.
The stage will feature a range of performances. There will be: the
Samgeori
story "Jang Taryung," as performed by Kim Yong-woo and Chae Su-hyun; the "Arirang Yeongok," which is a reinterpretation of pansori, a particular type of gugak; the "Song of a Bow," a
haegeum
ensemble; and, finally, a
taepyeongso
performance by Hwang Se-won. A
taepyeongso
is a wind instrument similar to the oboe or to the
piri
.
The performance will be directed by Art Director Ryu Hyung-seon of the Contemporary Gugak Orchestra and conducted by Professor Kim Kyong-hee of Sukmyung Women's University. Professor Kim Hee-sun of Kookmin University will be the moderator, providing explanations in both Korean and English.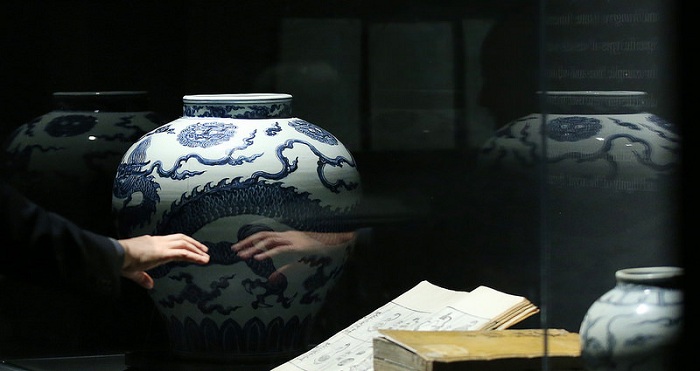 Concerning the art exhibition, people who bring their passport with them on October 19 will receive a 20 percent discount off their admission fee at the special exhibition "Blue and White Porcelain of the Joseon Dynasty." The exhibition gives visitors a chance to learn about the variety of ancient porcelain, its beauty, how porcelain styles developed over the passage of time and the way in which these ancient craftworks strike an aesthetic balance between the traditional and the modern.
o Date: October 19, 2014. 15:00
o Venue: Open Plaza in the National Museum of Korea
o Website: http://www.museum.go.kr
o Click here for more details in Korean, English, Chinese and Japanese