Kimchi and kimchi-making culture is likely to be listed by UNESCO as one of humanity's intangible cultural heritage items, it was announced on October 23.

According to the Cultural Heritage Administration (CHA), a subsidiary body of the UNESCO Intangible Heritage Committee has recommended that "Kimjang: Making and Sharing Kimchi" be inscribed as an intangible heritage item. The recommendation is mostly likely to result in its addition to the heritage list.

The final decision is slated for the eighth Intangible Heritage Committee meeting to be held from December 2 to 7 in Baku, Azerbaijan. If kimchi makes it onto the list, Korea will have 16 items inscribed as intangible heritage items, including its royal ancestral ritual at the Jongmyo shrine and the music associated with it (inscribed in 2001), the dance Ganggangsullae (2009), the martial art Taekkyeon (2011) and the song Arirang (2012).

UNESCO took into account that kimchi, an iconic Korean food made of fermented cabbage, has a long history and that it is an important cultural asset that has served to nurture the Korean people's identity. In particular, it acknowledged that kimchi making, known as kimjang, has reinforced the solidarity and the spirit of sharing among Koreans throughout the generations.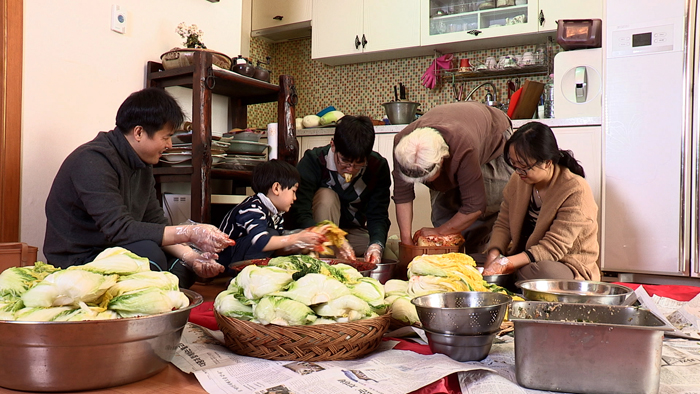 A family comes together to make kimchi. (photo courtesy of the CHA)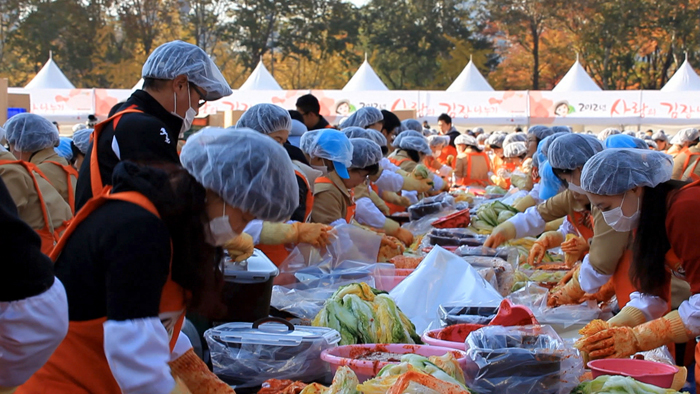 People make kimchi in large groups. (photo courtesy of the CHA)
In late November and early December, Koreans make enough kimchi to last through the winter. When doing so, relatives and neighbors gather to give a helping hand. According to a 2011 survey by the CHA, 95 percent of Koreans eat kimchi everyday and 64 percent answered that they eat the side dish with every meal.

The health benefits of kimchi are proven. It is full of lactic acid bacteria, fiber and vitamins. Many believe it is effective in helping cure diabetes, heart disease and obesity and in preventing stomach and colorectal cancers. Kimchi is exported to 52 countries around the world as it has become loved by many.

When severe acute respiratory syndrome (SARS) spread from China in 2003, some believed Koreans were safe from SARS because of their kimchi and the pickled cabbage dish became hugely popular. U.S. First Lady Michelle Obama also posted a photo of some kimchi she personally made, and the recipe, on her Twitter feed.

Health magazine selected kimchi as one of the world's five healthy foods in 2006.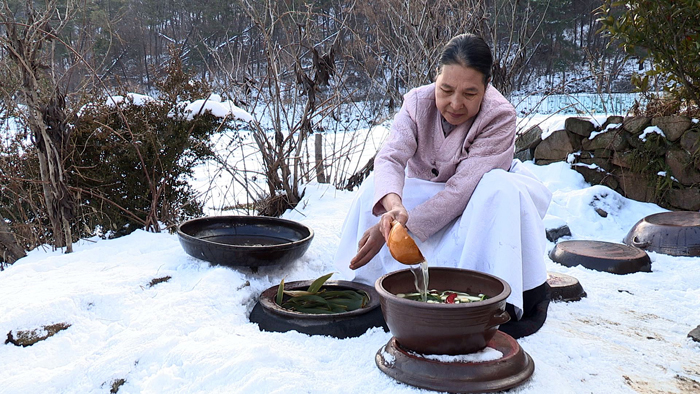 A woman collects her kimchi from large underground winter storage jars. (photo courtesy of the CHA)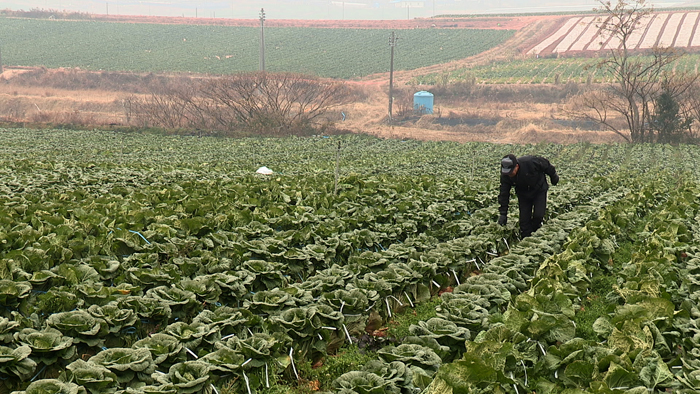 A field of napa cabbage, the main ingredient for kimchi (photo courtesy of the CHA)
[Source: Korea.net]