Downtown Seoul will transform into a festival stage from October 2 to 6 with the 11th Hi Seoul Festival 2013. The festival will take place at Seoul, Cheonggye, and Gwanghwamun squares under the theme "Let's play on the streets," offering a total of 162 street performances throughout the festival.

The festival will kick off at 8 p.m. on October 2 with the opening program titled Byeol Byeol Fantasy at Seoul Plaza in front of Seoul City Hall. The opening program is a joint performance featuring a handful of theater groups including D3-Lab, Voala Project, and Hwarang Art Pyrotechnics.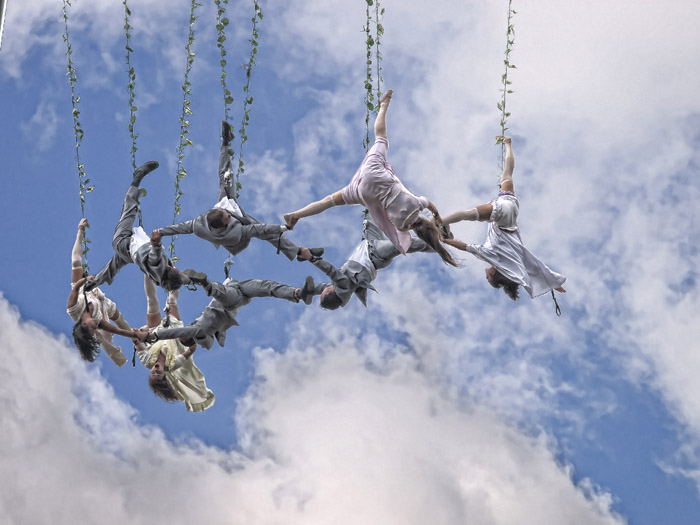 Voala by Voala Project (photo courtesy of Seoul City)
There will be 53 performances including 20 by Korean theater groups such as Theatre Momggol, Project Nalda, and D3-Lab and nine performances by six overseas groups from countries including France, Argentina, and Spain.

Among overseas performances, Korean Bike Tour by Generik Vapeur based in France will show people racing on the streets and riding bikes while hanging in the air. Atempo CIRC of Spain will stage a passionate performance titled Atempo with vivid live music, dynamic choreography, and high-level modern circus techniques with a circus musical performance. Voala by Voala Project of Argentina will showcase acrobatics with people hanging in the air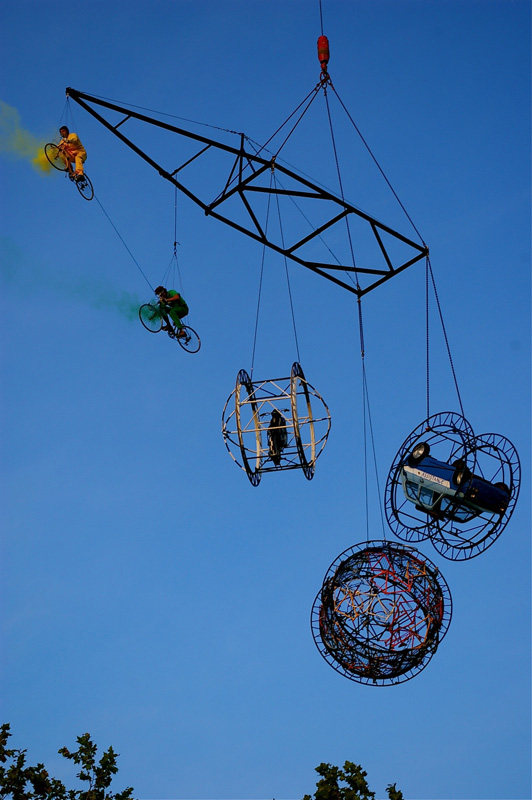 Generik Vapeur'a Korean Bike Tour (photo courtesy of Seoul City)
Among the Korean performances, Theatre Momggol will showcase a piece titled The Wheel, using heavy construction equipment and objects symbolizing the urban environment. D3-Lab will present a media art performance on the façade of Seoul Metropolitan Library in a work titled Memories of Seoul 2013.

Project Nalda's Magic Forest is an interpretation of Shakespeare's A Midsummer Night's Dream in a huge play involving acrobatic performances high above the ground.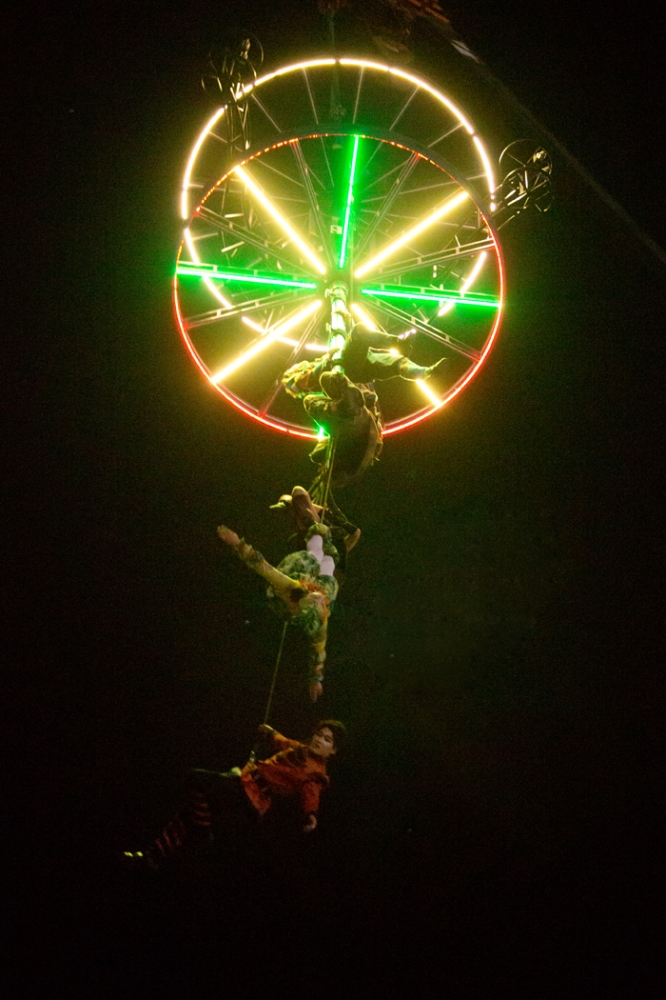 Project Nalda's Magic Forest, an adaptation of A Midsummer Night's Dream by William Shakespeare (photo courtesy of Seoul City)
On the last day of the festival on Sunday, September 6, there will be a closing program titled Byeol Byeol Nanjangpan, offering street performances by various groups including Generik Vapeur, Atempo CIRC, and Voala Project on Tapyeong-no Street from 3 p.m. to 10 p.m. The street between Cheonggye and Seoul squares will be closed to cars from 7 a.m. to 10 p.m. on that day.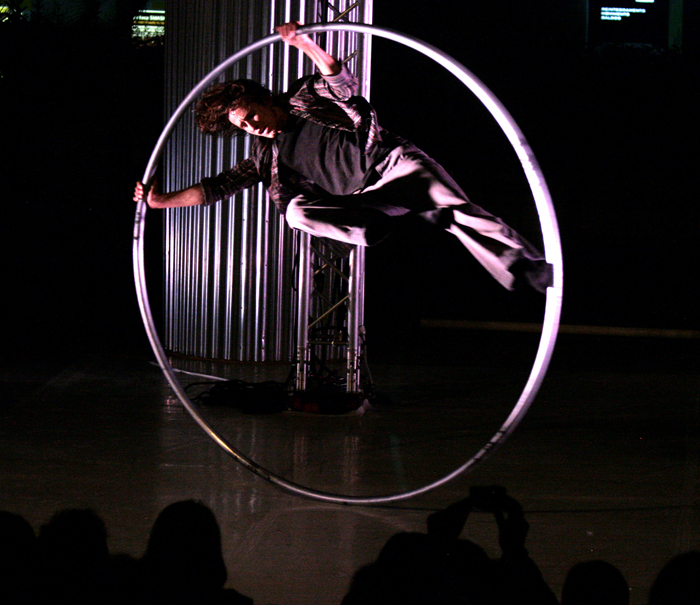 The modern circus Atempo by Atempo CIRC (photo courtesy of Seoul City)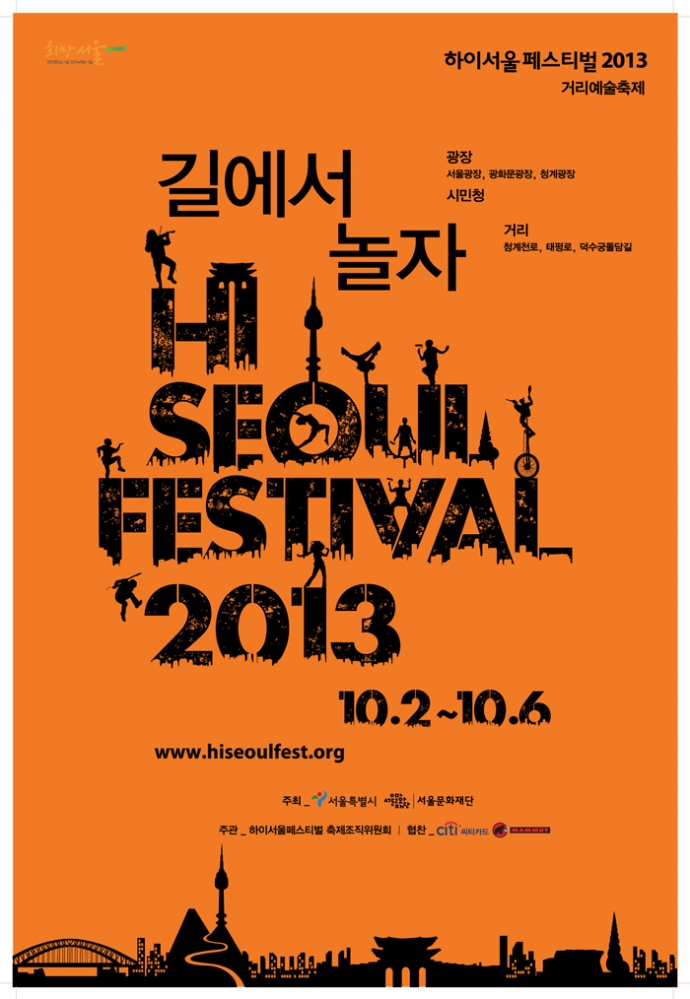 Hi Seoul Festival Poster (photo courtesy of Seoul City)
[Source: Korea.net]