The Asia Content & Entertainment Fair 2015 (ACE) closed on Sep. 20 after a four-day run in Gwangju in southwestern Korea.

About 400 companies from the broadcasting, media, animation, video gaming and "edutainment" industries, including U.S. movie production company Shoreline Entertainment, and about 200 content buyers, such as the BBC and the Chinese CCTV Animation Channel, attended this year's ACE.
Many domestic companies and institutes joined this year's fair and presented a range of new inventions. Cutting-edge technologies such as panoramic 360-degrees aerial drone cameras and 3-D mask printers for movie and theater special effects were introduced.

"This year's ACE Fair was a great opportunity to catch up on evolving cultural content technologies and to observe trends in the culture industry," said a representative from the Ministry of Culture, Sports and Tourism (MCT), organizer of the event.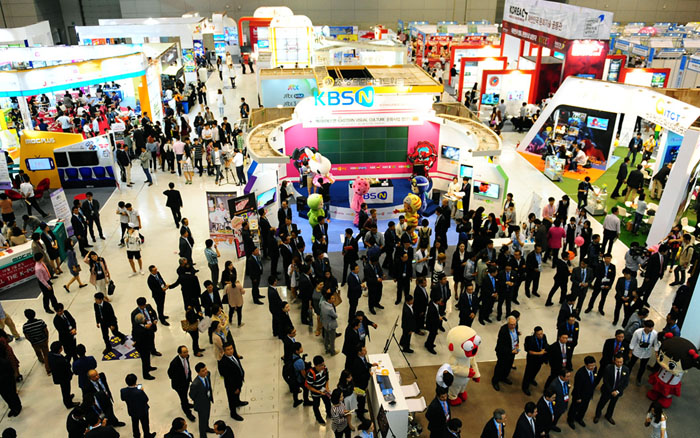 Visitors to ACE Fair 2015 look around the exhibition hall on opening day, Sep. 17, at the Kimdaejung Convention Center in Gwangju.