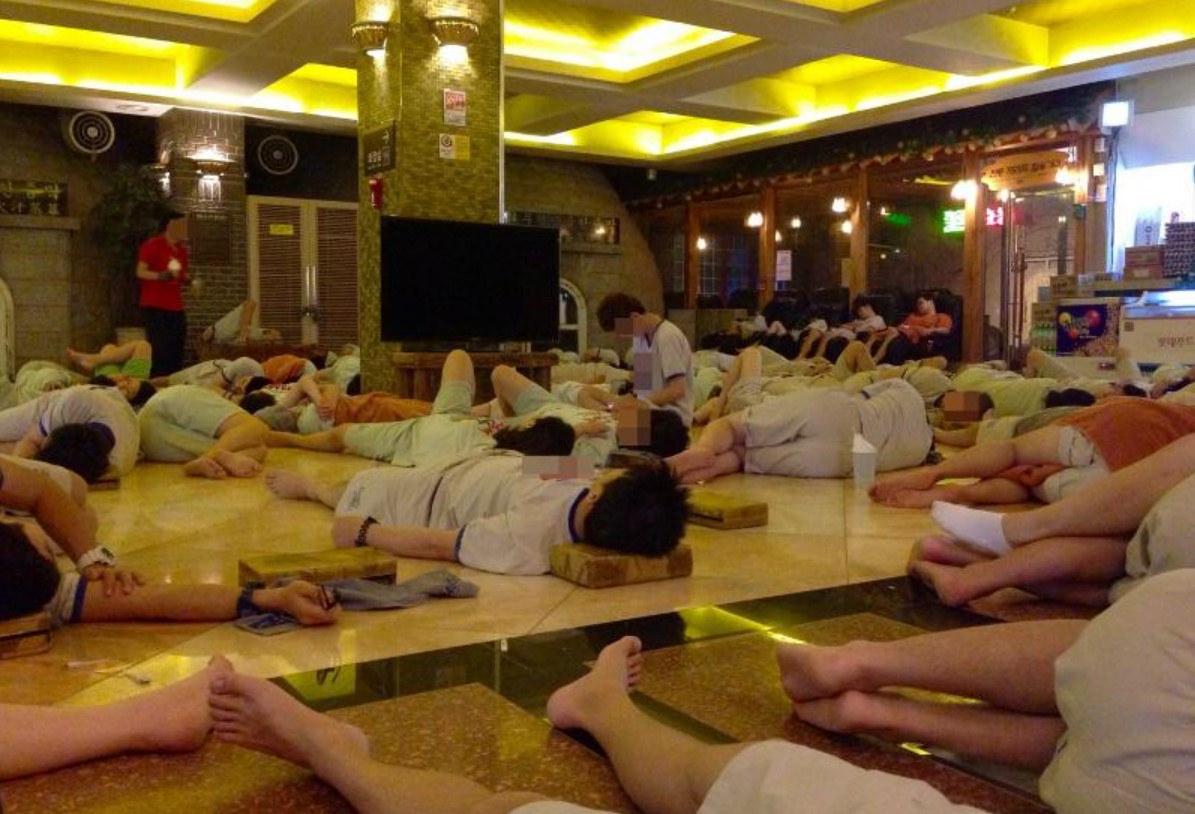 The Washington Post in a July 31 article selected a jjimjilbang (pictured), a Korean spa and sauna, as one of six ways to beat the heat.
Amid a record-breaking global heat wave, the U.S. daily Washington Post has named the jjimjilbang, or a Korean sauna and spa, as a way to beat the heat.
The newspaper on July 31 proposed spending a day at a jjimjilbang to avoid scorching temperatures in its article headlined "Korean spas, candied bacon ice cream and 6 other ways to beat the heat."
Introducing the methods Post columnists use to stay cool, the story focused on the "cold room" of the facility.
Saying the room is "basically a freezer," the article described the experience of one of its columnists at a jjimjilbang in Dallas, Texas, who spent an "inordinate amount of time" in the cold room. Alternating between the cold room and a warm bath improves both mood and sleep, it added.
Having to enter the bath naked is another characteristic of a jjimjilbang, The Post said.
"Though guests are given pajamas to wear for the pool rooms, you have to strip naked," it added. "I've actually made some new friends in the baths... And it's even better than bonding with sweaty strangers as we leave an air-conditioned safe space for triple-digit heat."
The story said visitors can use other rooms like for dry sauna, infrared light and salt and a super-heated sudatorium, or sweating room.
"You can pay extra to get massages, facials and other beauty treatments. You can also order Korean beef and rice, and drinks from the bar and restaurant," it added. "A South Korean bathhouse experience is a chance to escape to another country."
Other methods the daily proposed to stave off the heat included teaching a child to swim, making ice cream at home, putting one's head into a freezer and relying on air conditioners.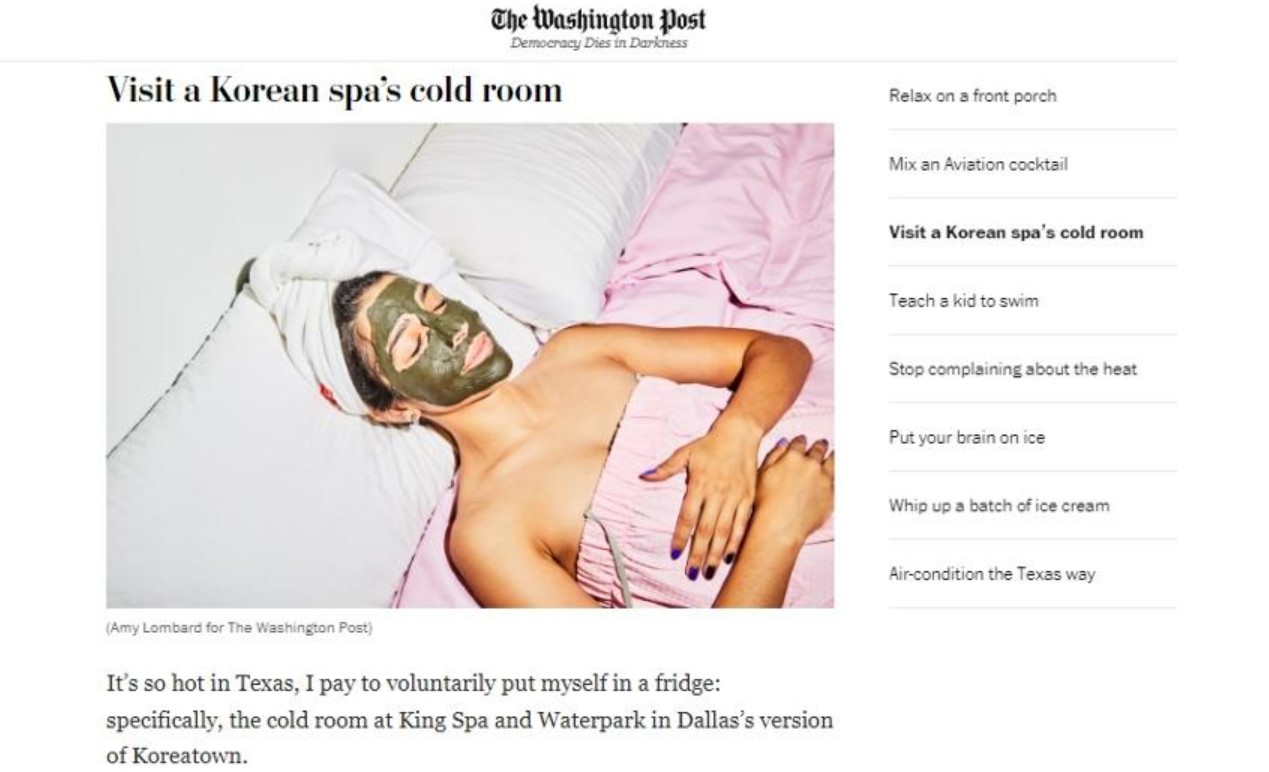 The Washington Post on July 31 named the jjimjilbang (Korean sauna and spa) as one of six ways to beat the heat.
Korea.net