The government will ease regulations on foreign direct investment (FDI) in order to improve business conditions in Korea, lessening the number of procedures required for foreign investors to invest in Korea, and it will simplify regulations in Free Economic Zones (FEZs) and Free Trade Zones (FTZs).
The Ministry of Trade, Industry and Energy (MOTIE) held its third hearing on deregulation, in Seoul on May 19, focused on regulations in FEZs and FTZs. The hearing was attended by staff from related public and private organizations and representatives from academia. Hearing participants agreed to abolish up to 17 regulations and to improve 11 of them, out of the total of 58 regulations that oversee foreign direct investors, FEZs and FTZs. Earlier, on May 11, the ministry decided to abolish 19 regulations and to improve 10 of them, among the total of 62 regulations that oversee trade and foreign investment.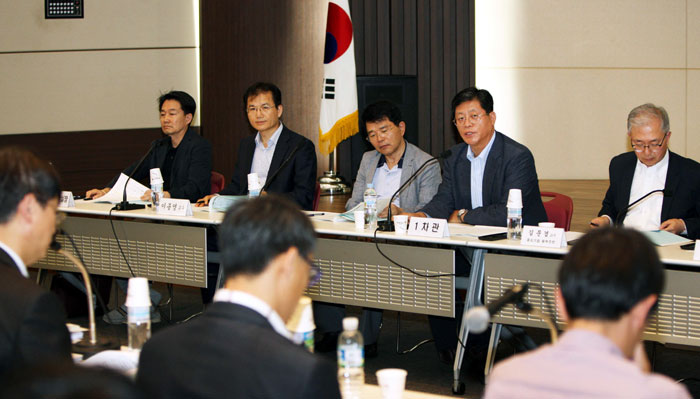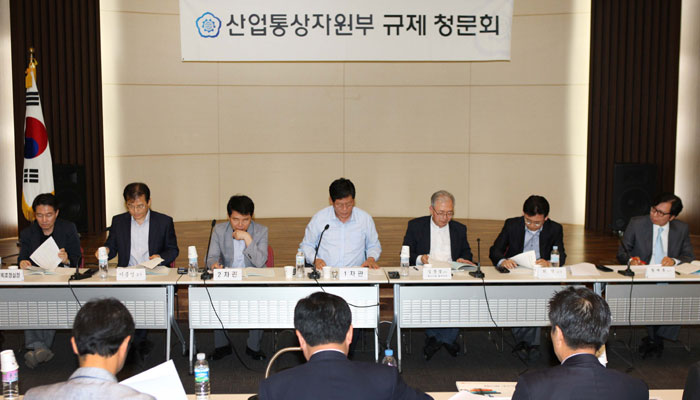 Fewer documents needed to register FDI
Thanks to the cut in red tape, existing notification and registration procedures for FDI will be shortened, requiring fewer documents. In the past, when foreign investors hoped to invest in Korea, they were required to report their investment to the Korean government beforehand. When they received tax favors or incentives from the government, they again were required to report to the government, undergoing the registration procedure twice.
The trade ministry further decided to automatically cancel business registrations when an FDI firm shuts down its business and reports the closure to the tax office, shortening the existing cancellation time. The ministry will reduce the number of existing reports and change the registration procedure when an FDI firm transfers stock from its business.
The ministry also agreed to abolish the capital goods registration system, which, under the special tax treatment control law and customs law, entitled a tax reduction for ex post facto management. It will also abolish its "technology introduction notification system" as it has almost no benefit in reducing taxes. Under the current system, FDI firms are required to report when they dispose of such capital goods within five years.
The government also decided to ease the current notification and reporting procedures related to new technologies by removing the notification process when businesses sign a contract on new technologies in the aerospace or defense sectors.
Gov't to ease regulations in FEZs
The ministry decided to adopt a so-called "negative system" in regard to regulations at eight FEZs, including the one in Incheon. In the past, FDI businesses were required to get specific permission from the ministry whenever they wanted to change their development plan or start a new project, unless it was some minor issue. Thanks to the newest decision, however, such firms will be able to receive permission from the mayor or governor of the related city or province, instead of from the ministry directly, except on some crucial projects that require government funding.
To turn Korea's FEZs into hubs that create high added-value services, the MOTIE said it will improve regulations and limitations concerning education, tourism, medical services and other sectors related to FDI firms, by consulting with related government organizations, if said sectors prohibit a foreign investor's entry into this market.
To promote trade, the government decided to abolish the "move-in permit system" in 13 FTZs built around industrial complexes, airports or container terminals. Businesses that wish to move into the zones can now sign contracts with the FTZ authority, as long as it meets certain requirements. In the past, such businesses were required to receive permission from the government, which first screened and approved each applicant.
By Yoon Sojung
Korea.net Staff Writer
arete@korea.kr