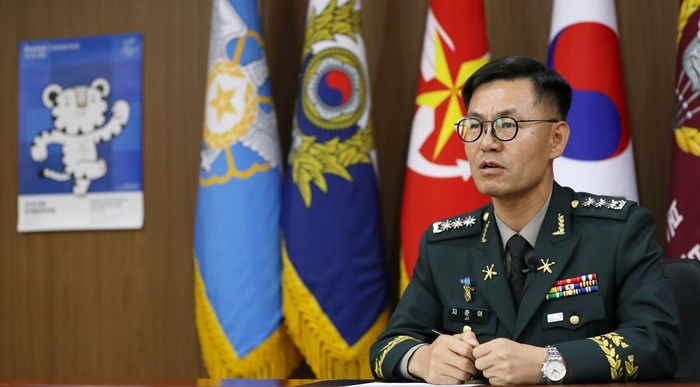 By
Cho A-la
,
Sohn JiAe
and
Lee Hana
Photos =
Jeon Han
Seoul | Nov. 17, 2017
"During the PyeongChang 2018 Olympic and Paralympic Winter Games, you'll be able to spot military personnel in uniform at every major venue."
Colonel Jee Joon Yi, head of the PyeongChang 2018 Task Force (TF), said that his team is taking an active stance to ensure the success and safety of the PyeongChang 2018 Olympic and Paralympic Winter Games.
"A large network of military personnel will be present at the venue, even in places unnoticeable to the public," he stressed.
The PyeongChang 2018 TF was launched this past July and is charged with the responsibility of delegating duties to and commanding different regiments during the Olympic period.
The task force also supports the PyeongChang Organizing Committee for the 2018 Olympic and Paralympic Winter Games (POCOG), providing armed forces, material resources, and administrative and financial assistance when needed.
Korea.net met with Colonel Jee at the Ministry of National Defense on Nov. 17 to find out more about the specific roles and tasks of the PyeongChang 2018 TF.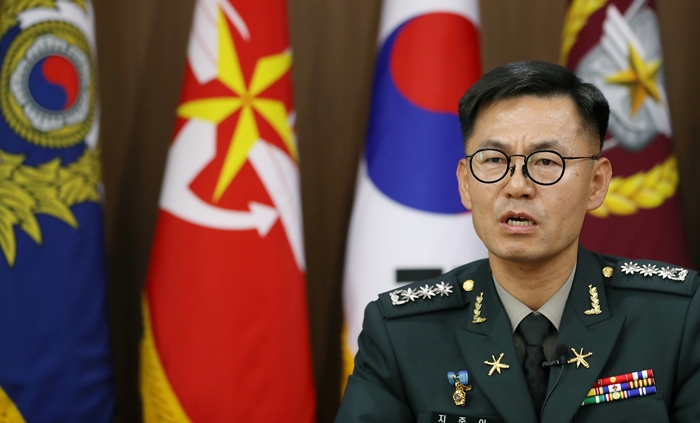 - How many troops will be allocated to the Olympic venues and surrounding areas?

Between 6,000 and 7,000 military and non-military personnel, each, will be allocated to the PyeongChang Games.

Non-military personnel will be tasked with administrative aspects of all the competitions. The 13 sub-sections include transportation, medical support, communications, facility management, and property protection.

Given that Gangwon-do is a snowy province, we will be providing snow equipment and teams of trained personnel.

For the convenience of overseas visitors, we will be allocating interpreters at every major sporting venue, as well.

- In how many languages can these interpreters provide assistance? How can visitors recognize them in a crowd?

We expect to station around 200 soldiers who are able to speak eight different languages: English, Japanese, Mandarin, French, Italian, Czech, German and Russian.

They will be wearing uniforms provided by the POCOG with badges indicating their language. You'll be able to find these soldiers at the airport and at train stations.

-What kinds of services will the military personnel provide?

Our military personnel will be in charge of two main areas, security and counterterrorism.

On the ground, our troops will be allocated inside and outside major venues. Our aviation team will be patrolling the skies, while the marine forces will be patrolling the maritime boundaries.

Meanwhile, the counterterrorism unit is comprised of a group of the country's most elite special forces. These troops will monitor the Games around the clock to ensure safety and to eliminate any possible sources of terrorism. Should an event occur on-site, this unit is prepared to resolve the issue without any delay.

- Some countries have voiced concerns about North Korea's continued provocations. What's the Ministry of National Defense doing to address these concerns?

It's true that some countries are concerned about the possibility of North Korean provocations during the PyeongChang Olympic period. What I want to stress is that the Korean military is on the alert at all times, tracking and monitoring North Korean activity. We are prepared for every kind of scenario.

Moreover, we maintain a strong alliance with the U.S. and we're ready to face any kind of provocation from Pyongyang. You can place your trust in the Korean armed forces.

- Is there anything you'd like to say to those planning to come to the PyeongChang Olympics?

The Korean armed forces are working hard to ensure that the PyeongChang 2018 Olympic and Paralympic Winter Games will be both safe and successful. During the PyeongChang 2018 Olympic Winter Games, you'll be able to spot military personnel in uniform at every major venue. We appreciate your support and words of encouragement.

I hope that many people will partake in the upcoming Olympics, a festival the entire world can enjoy together.
Korea.net