Leading U.S. sports channel ESPN has selected Son Heung-min of Bayer Leverkusen as its top Asian footballer of 2013. The Korean soccer player played a central role in his team's third-place finish this year by scoring seven goals in the 2012-2013 season of the Bundesliga, Germany's top football league. He transferred to Leverkusen in the summer last year, after playing four years for Hamburger SV.

"It has been quite a year for the South Korean attacker," wrote John Duerden of ESPN FC. The ESPN reporter valued Son's transfer to Leverkusen by saying that, "He chose Bayer Leverkusen following in the footsteps of legendary compatriot Cha Bum-kun." Cha Bum-kun is the former Korean national soccer team manager and player who received the title of "Best Asian Player of the Century" from FIFA's history and statistics department. The ESPN writer said of Son that he, "has a habit of scoring against Borussia Dortmund," mentioning the match between Leverkusen and Dortmund last November where Son scored a hat-trick.

Dubbing his winning performances as being a "Sonsation," Duerden said that Son started to,"make a difference for the national team." "A vital winner in the 96th minute in March against Qatar kept Korea on the road to Brazil and he is blossoming under new coach Hong Myung-bo."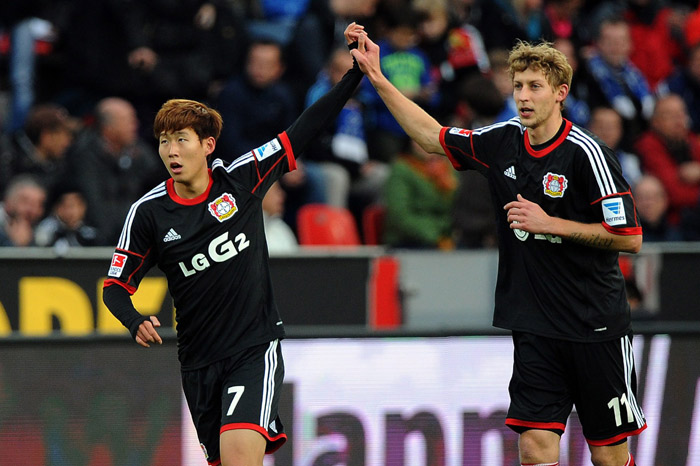 Leverkusen's Son Heung-min (left) high-fives teammate Stefan Kiessling after Son's goal during the match between Bayer Leverkusen and Hamburger SV in Germany on November 9, 2013. (Photo: Yonhap News)

In the same article, Duerden also listed in sixth place Korea's Kim Young-gwon who plays for Guangzhou Evergrande in China. The ESPN reporter quoted Guangzhou coach Marcello Lippi who praised Kim as being "good enough for Manchester United." "Kim was the best central defender in the Asian Champions League as Guangzhou captured the title," wrote Duerden. Kim led his team's victory in both the Chinese Super League in 2013 and the Asian Football Confederation (AFC) Champions League 2013.

Meanwhile, Son was described as one of the best rising players of 2013, as recently unveiled at the Bundesliga's official homepage. He was ranked eighth in the list of the top 20 players who showed excellent performances after transferring to a new team for the 2012-2013 season.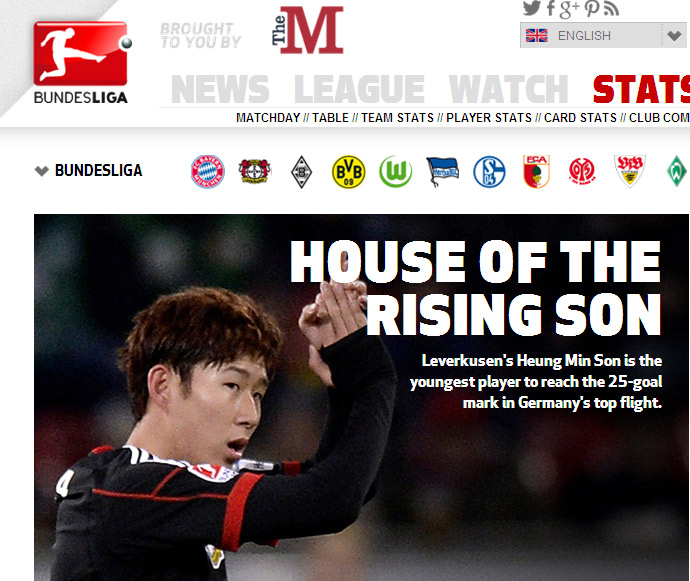 The Bundesliga reports on Son joining the 25-goal club on its official homepage.
Mentioning Son's 25th and 26th goals during the match against Nürnberg, the Bundesliga wrote, "At the age of just 21 years, 4 months and 22 days, Son became the youngest player since Olaf Thon in 1987 to reach 25 goals."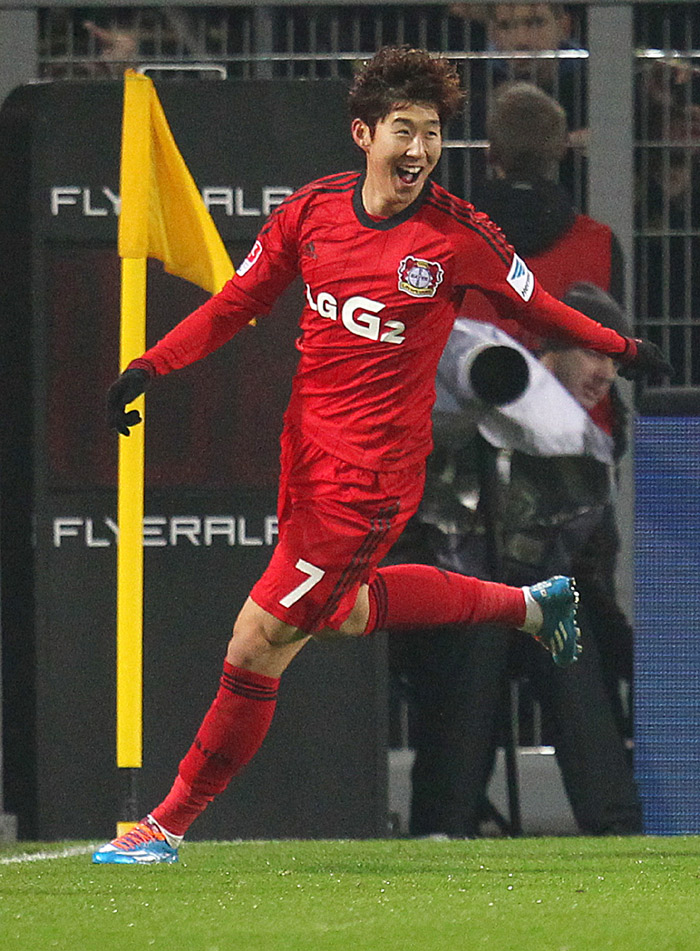 Leverkusen's Son Heung-min celebrates a goal during a Bundesliga match between Borussia Dortmund and Bayer Leverkusen in Dortmund, Germany, on December 7, 2013. (Photo: Yonhap News)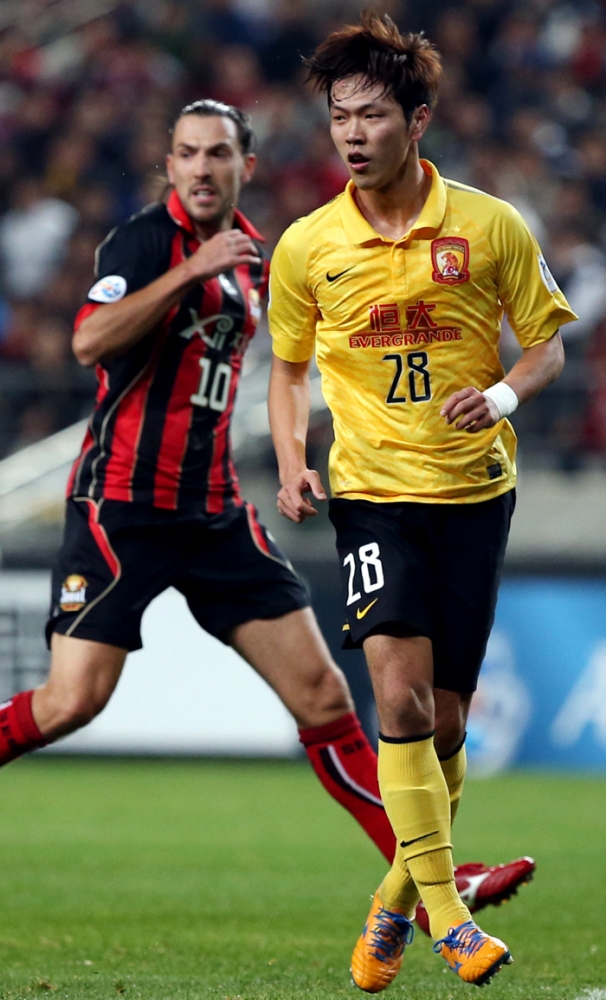 Kim Young-gwon (right) of Guangzhou Evergrande, China, during a friendly match between FC Seoul and Guangzhou Evergrande on October 26 in Seoul. (Photo: Yonhap News)
[Source: Korea.net]