Sixty-three years on, modern Korea has remembered some of the 700 fallen soldiers of a British regiment who sacrificed their lives during the Korean War. The soldiers belonged to the Gloucestershire Regiment, the "Glorious Glosters," the British Army infantry regiment to which they dedicated their youth.
On April 23 this year, an opening ceremony was held for the Gloster Hill Memorial Park in Gyeonggi-do, where a commemorative statue was also unveiled amidst the attendance of 64 Commonwealth veterans and relatives from the U.K., Canada, Australia and New Zealand. The 7,831-square meter park has a commemorative wall with the names engraved of the U.K. soldiers who fell during the Battle of the Imjingang River (April 1951), during the second year of the Korean War (1950-1953).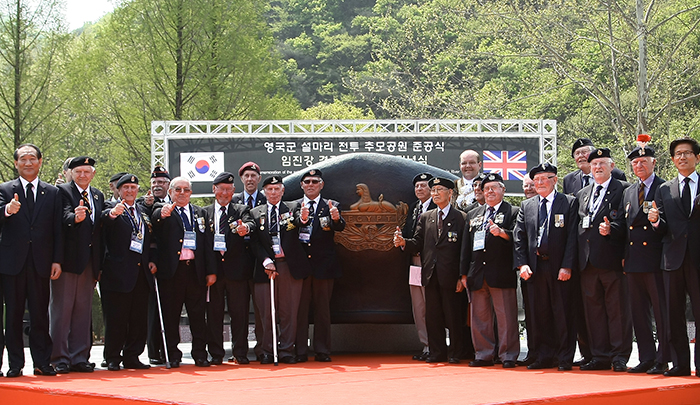 The Battle of the Imjingang River, called the Battle of Seolma-ri Village in Korean, occurred between April 22 and 25 in 1951 when nearly 5,700 U.K. soldiers from the newly joined 29th Infantry Brigade stopped the Chinese troops as they tried to move southward. Out of nearly 750 soldiers of the Gloucestershire Regiment, part of the 29th Infantry Brigade, as many as 622 soldiers sacrificed their lives or were injured.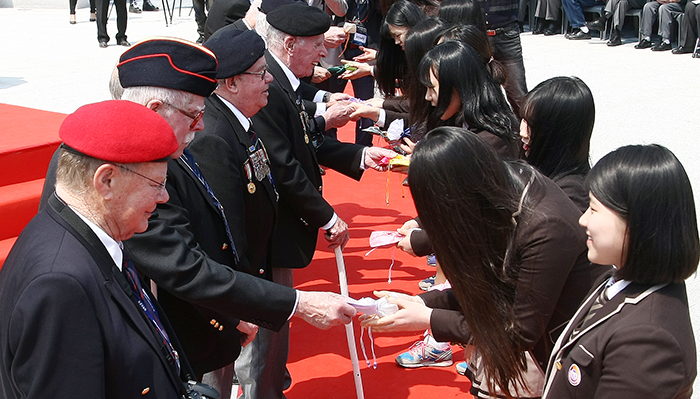 Arriving in Korea upon the invitation of the Ministry of Patriots' and Veterans' Affairs, the Commonwealth veterans from the four nations visited commemorative statutes and monuments on April 24 in Gapyeong, Gyeonggi-do. There, they remembered the fallen and revered the noble sacrifices made by their brethren during the fierce battle.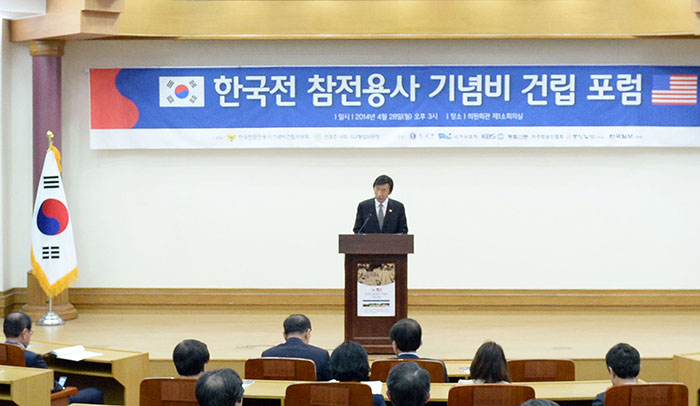 During a related forum on April 28 in Seoul, held to celebrate and unveil the commemorative statue, Minister of Foreign Affairs Yun Byung-se said, " Korea remembers the 730,000 soldiers who gathered from all across the world in response to a request from the U.N. They fought for the peace of a nation they barely knew and for the freedom of a people who they had never met. The Korean War is not a 'forgotten war.' It is remembered as a war that, thanks to the peace advocates who fought and won, brought victory to the side of freedom, peace, democracy and human dignity."
Yun also added that, "This is why we have erected these commemorative monuments across 230 countries: to remember and express our gratitude for their noble sacrifices."
By Jeon Han, Lee Seung-ah
Korea.net Staff Writers
hanjeon@korea.kr