This festival takes place at Busan's beautiful Haeundae Beach, an extremely popular summer vacation spot.
The festival's program is full of events inspired by the beach's beautiful white sand. One of the highlights of the festival is the hot sand bath (beneficial for health and beauty), where visitors are buried in the sand from head to toe. Other events include a beach volleyball competition, an exhibition of different types of sand from around the world, and a marathon race.
The festival continues into the night with spectacular fireworks displays, concerts, and other entertainment events.
Popular tourist destinations such as the Jagalchi Market, Gwangalli, and Taejongdae are all located nearby. Visitors can also stop by one of the many restaurants along the coast to sample the sushi for which Busan is famous for.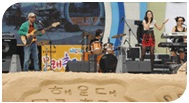 • World of Fantastic Sand Sculptures
• Show to commemorate opening and performance on stage
• Sand Festival Parade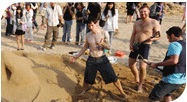 • Challenge! I am also a sand artist
• Challenge! Sand Guinness
• Program to experience the maritime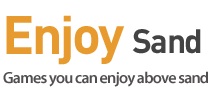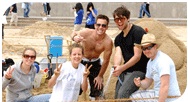 • Children's Sand Olympics
• Walking on the Haeundae along the sand road
• program for social club members (beach volleyball, youth beach soccer etc.)

·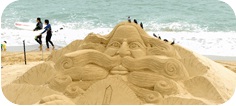 * Date : Jun. 03, 2011 - Jun. 06, 2011
· * Venue: Haeundae Beach
· * Transportation:

From Seoul Station take the train(KTX) to Busan Station
(Runs 05:30 ~ 23:00 / Intervals: 10-20min / Travel time: 2hr 40min)
>> >> From Busan Station, take the Busan Subway to Haeundae Station
>> Go out Exit #3 or #5 and you will see Haeundae Beach right in front of you.
· * Contact: +82-51-749-4064