Queen of figure skating Kim Yu-na met with the sensational musical
Les Miserables
on the ice, creating a moving and unforgettable "musical ice show."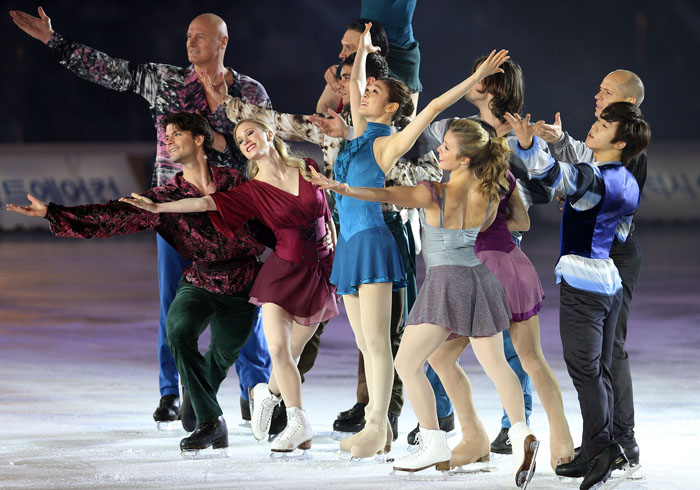 The
Les Miserables
-themed musical ice show All That Skate 2013 took place on June 21 at a specially installed ice rink in the Olympic Gymnastics Stadium.
As the 2010 Olympic figure skating champion appeared on the ice along with world-class international figure skaters, performing to the musical's famous songs, "Look Down" and "I Dreamed a Dream," the cold ice rink heated up with cheering from more than 10,000 fans.
The top-class figure skater-studded ice show was an occasion for the 23-year-old Korean sports star to unveil her new gala program "Imagine." Using as background music a famous song of the same title sung by John Lennon, the new program was designed to send a message of "anti-war and world peace."
Kim Yu-na came on the ice, clad in a pure-white dress befitting the intended pure message, and presented her signature graceful, touching moves and unparalleled facial expressions. The biggest wow moment was when she did three rounds of jumps without a hitch, which immediately drove almost all 10,000 viewers to give standing ovations in unison.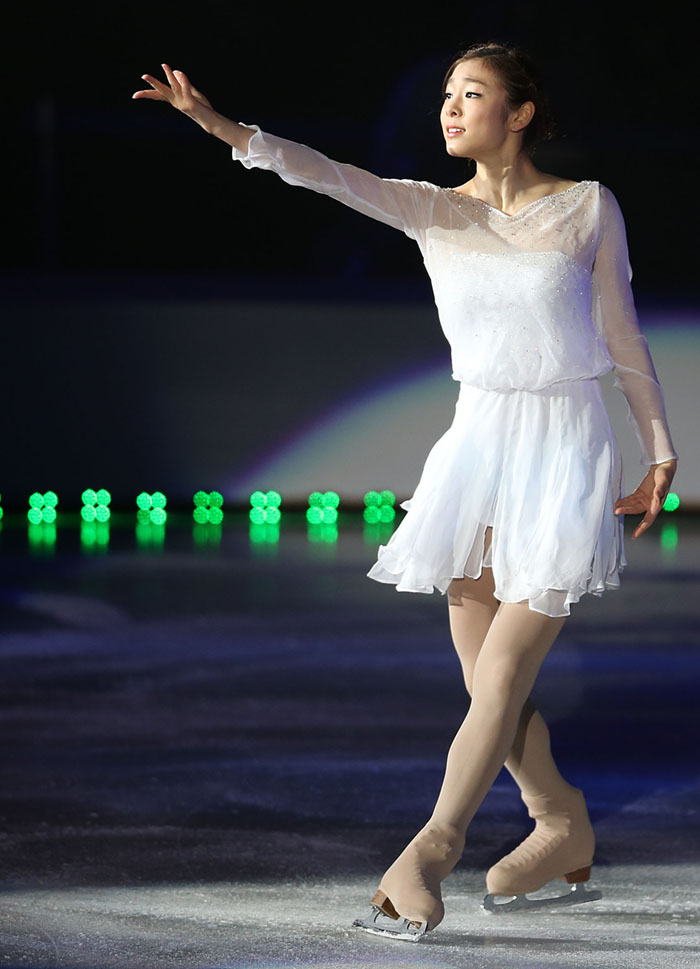 Kim ended the second session of the show with her solo performance from
Les Miserables.
The repertoire was from the 2013 ISU World Figure Skating Competition free skating program with which she defeated other competitors by a big margin.
With the same program, the figure skating performed flawlessly to grand songs from the musical and her final spins brought down the house once again.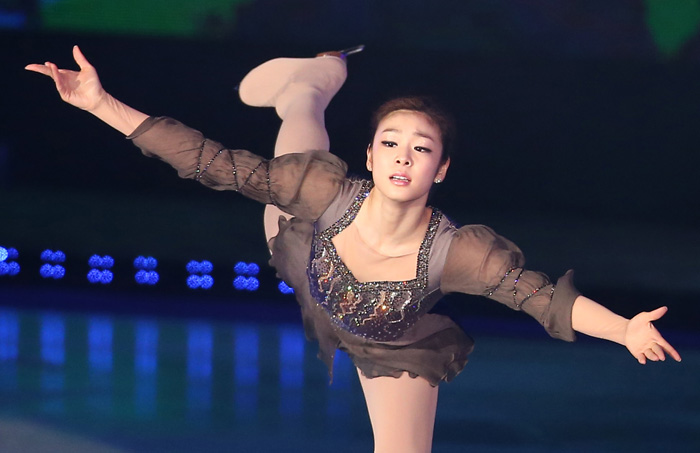 "It's been really fun putting this show together with Les Miserables, and it was fun to be able to use other music from the musical we could put in Yu-na's program," said Kim's long-time choreographer David Wilson in an interview with Korea.net.

Wilson choreographed the Korean skater's whole program for this ice show including the opening and finale.

"We worked hard and it was not easy because it was high pressure and a fast situation… and we had not much rehearsal. But it was a lot of fun," he added, smiling.

He also said that he tried hard to come up with choreography with outstanding organization and completeness which would beautifully deliver a heartfelt message of peace and love to the audience.

The musical ice show All That Skate 2013 opened on June 21 for a three-day run.

Attended by the world's top international figure skaters including ISU World Figure Skating Championships four-time champion Kurt Browning and 2012 Four Continents Figure Skating Championships gold medalist Ashley Wagner, this show featured a series of figure skating performances lasting two hours and 40 minutes.
[Source: Korea.net]