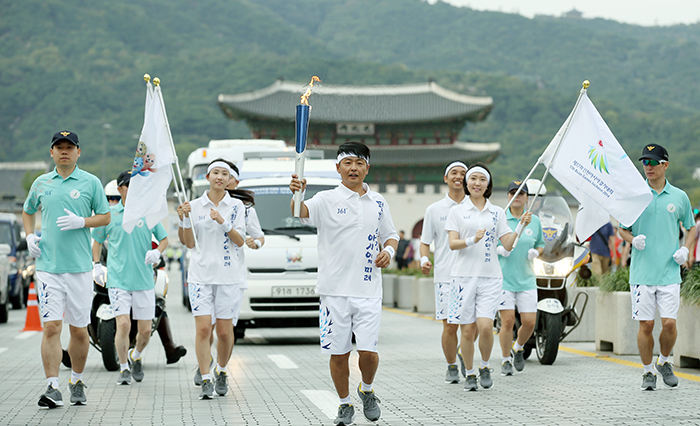 The torch for the Incheon Asian Games 2014 arrived in Seoul on September 16, three days ahead of the games' opening ceremony. The torch relay crossed 17 Korean provinces and cities and was finally handed over to film director Lee Min-yong, the first bearer in Seoul, at Sinchon Railway Station.
From there, Lee ran about 500 meters toward the intersection in front of Yonsei University. The flame then traveled through Gwanghwamun, Jongno, Myeongdong and Sogongdong, before arriving at Seoul Plaza in front of City Hall.
Around Gwanghwamun, the torch relay sparked the interest of many passers-by and drivers. Enthusiastic citizens took out their phones to take a picture of the meaningful moment.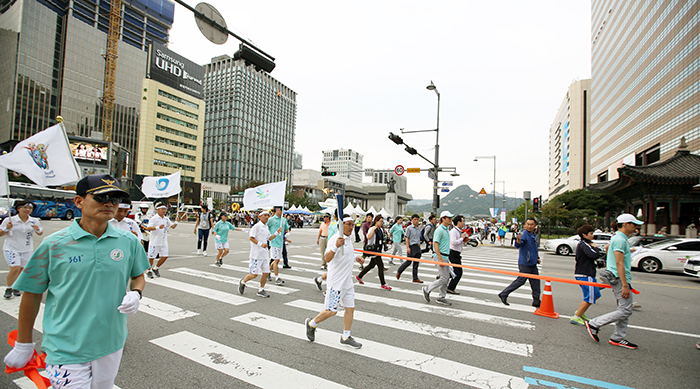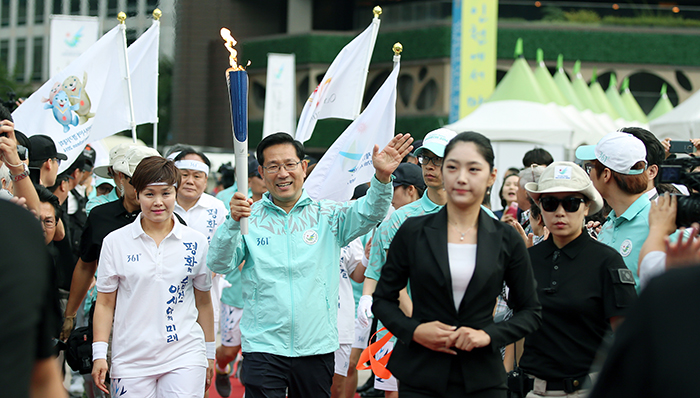 As the torch toured downtown Seoul, it was finally handed over to the last torch bearer, Park Seon-kyu, leader of the relay, who stood alongside handball coach Lim Oh-kyung in front of City Hall. The torch was welcomed by roars, cheers and camera flashes as it was passed over to Seoul Mayor Park Wonsoon. A stationary flame was then lit in front of City Hall.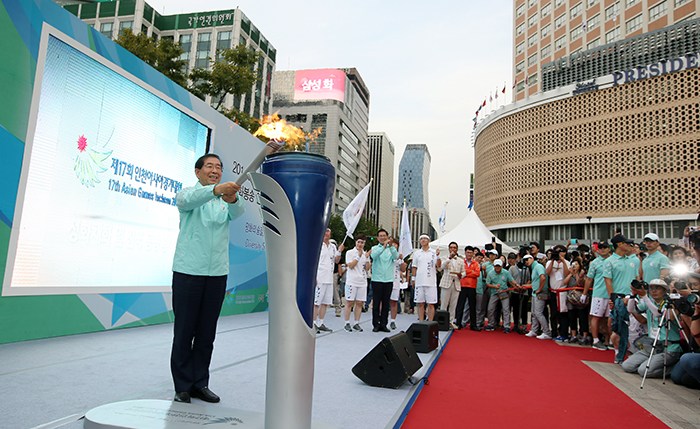 The torch is set to arrive in Songdo in southern Incheon on September 17 via Gangnam-gu District in southern Seoul. It will arrive in Incheon proper on the 18th and will finally, at the opening ceremony, celebrate the beginning of one of the biggest sporting festivals across Asia on the 19th.