K-pop is rocking both American continents.
On March 27, fans went crazy for hip-hop team Dynamic Duo as their music rocked the Millennium Stage at the John F. Kennedy Center for the Performing Arts in Washington, D.C.
Showered with exclamations and cheers, the musical pair has long been loved by hip-hop fans in their home country, and are now making waves in the U.S., winning over the hearts of local fans.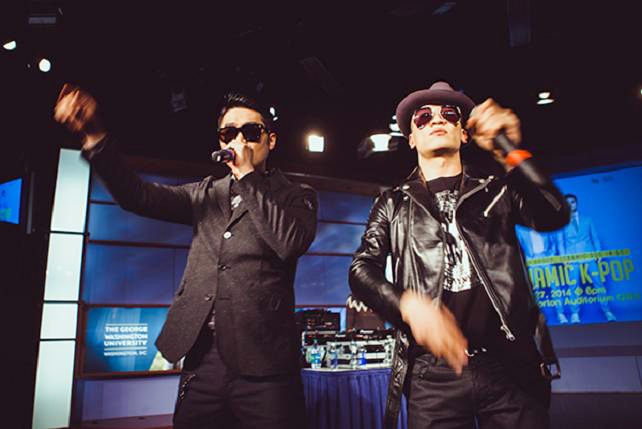 The pair was part of the "One Mic: Hip Hop Culture Worldwide" festival, and they put on a one-hour concert, "Dynamic K-Pop, Dynamic Duo in D.C.," in front of more than 600 fans. They have now become the first Korean hip-hop group to be invited to such a festival.
Keen interest among D.C. fans in the Asian hip-hop group became palpable when tickets were sold out two weeks prior to the concert.
After enjoying Dynamic Duo's show, fans were able to have after-concert talks with the singers. They asked numerous questions about the duo itself, but also about ways in which K-pop could further tap overseas markets and what features of K-pop have made it so popular.
The hip-hop duo's rare participation in this festival, the region's largest series of hip-hop concerts, drew attention from U.S. daily The Washington Post (WP), as well. A recent WP article featured all the participating world-renowned singers at the festival, including NAS and Russell Simmons, among whom the Korean hip-hop singers proudly stood.
"It's such an honor to have been part of this megastar-studded festival," said a representative from Amoeba Culture, the duo's agency. "It was really a great opportunity to show off to Washington, D.C., fans what 'K-hip-hop,' as well as K-pop, looks like."
Beyond the U.S., it is obvious that the popularity of K-pop is still unwavering elsewhere in the Americas.
Recently, the five-member band SHINee held a tour across Latin America, starting off in Mexico, and then moving onward to Chile and Argentina. A series of sold-out concerts have proved that Onew, Jonghyun, Key, Minho and Taemin are real heartthrobs for tens of thousands of their fans.
SHINee entertained tens of thousands of their fans with a series of hit songs, including "Lucifer," "Dream Girl" and "Everybody." Many of the fans were singing along in Korean, holding up Korean placards that read, "Argentina Loves SHINee!"
"We are taken aback by how many fans have come here to see us," said the group during an interview after one of their concerts with local press. "We really had a great time here and felt the personal, strong energy of Latin America. We are so grateful for our fans cheering and supporting us, despite this only being our first visit here. We hope to come again, if we're given the chance," the group said.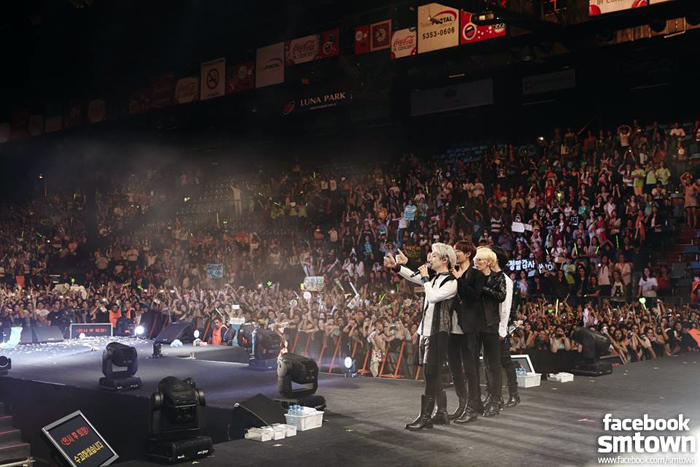 By Sohn JiAe
Korea.net Staff Writer
jiae5853@korea.kr
[Source: Korea.net]