Foreign direct investment (FDI) coming into Korea exceeded USD 20 billion for the first time this year.

The Ministry of Trade, Industry and Energy (MOTIE) said on Dec. 23 that FDI will reach a declared amount of USD 20.43 billion in 2015 as of Dec. 22, an 11.2 percent increase from last year's total of USD 19 billion. FDI already received for this year has totaled USD 15.19 billion, a 28.6 percent rise from last year's total of USD 11.52 billion.

This year's FDI increase is attributed to the government's policies to improve the financial environment for foreign investors in order to attract more investment, the ratification of the Korea-China free trade agreement (FTA), which is taking effect at the end of 2015, and is also a result of international summit diplomacy, according to the government. Some especially remarkable factors noted were the extended investment from Middle Eastern countries and the effects of the Korea-China FTA.

The Middle Eastern countries were some of the main target regions of Korea's summit diplomacy this year. Thanks to the growing number of large-scale projects in which the construction and petrochemical sectors that Korean companies have been involved, the accumulated FDI from the Middle East into Korea this year had reached USD 1.38 billion as of Dec. 22, a 526 percent increase over the USD 225 million logged last year. These projects included? the acquisition of POSCO shares by the Public Investment Fund, from Saudi Arabia, which invested USD 1.13 billion, and the acquisition of shares of Ssangyong Engineering & Construction by the Investment Corporation of Dubai, in the U.A.E., which invested USD 160 million.

China invested USD 1.97 billion in Korea, focusing mainly on the financial industry, a sector that uses 'Hallyu', or the 'Korean wave', the export of Korean culture to other countries in approximately the last decade, as well as many popular Korean-brand companies. This is a 70 percent increase from China's investment in Korea last year of USD 1.18 billion.

Another significant factor in the increase of FDI in Korea this year that was noted by the government was the effect of the Korea-China FTA, which has already led to increased investment from China and companies from other developing nations into Korea. Japan's Sumitomo Chemicals invested USD 50 million to build a plant for the production of highly absorbable resin, a source material for diapers. The other example is the investment of USD 100 million by EMP Belstar of the U.S. to build a logistics center in Pyeongtaek, located in Gyeonggi-do Province.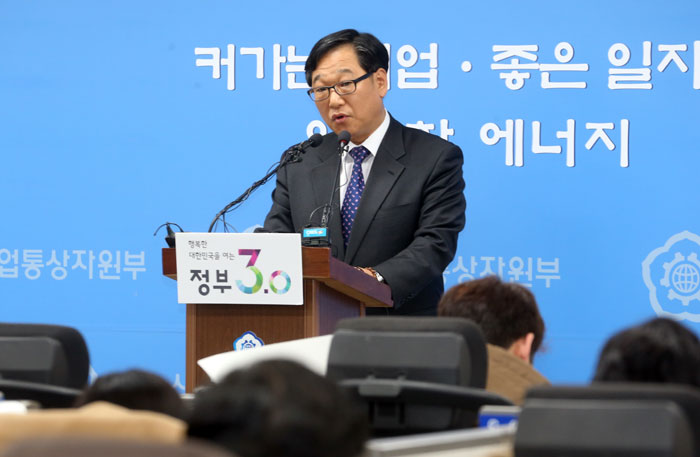 The U.S. was the country that has made the largest investment into Korea this year, injecting USD 5.46 billion, mainly into the IT and logistics sectors.
Meanwhile, Japan's investment in Korea declined this year, due to the low value of the Japanese yen. The country invested USD 1.16 billion in Korea's materials and parts sectors, which are technologically very competitive.

Kim Young-sam, Director General of the Investment Policy Department at MOTIE, said, "The low FDI into Korea earlier this year was lifted by the effects of the Korea-China FTA and outcomes of summit diplomacy. FDI reached USD 20 billion for the first time, as a result of the government's policies to advance the environment for foreign investors, and saw increased FDI from China and Middle Eastern countries, again as consequences of both summit diplomacy and the FTA."