Veterans of the Korean War (1950-1953) from four Commonwealth countries -- Australia, Canada, New Zealand, and Britain -- set foot on Korean soil for the first time in six decades.
What brought them back to Korea was an invitation by the Ministry of National Defense as a celebration of the 60th anniversary of Commonwealth participation in the Korean War. Nearly 300 veterans of the Korean War and bereaved families, including 84 from Britain, 63 from Canada, 22 from Australia, and 20 from New Zealand, were invited to South Korea to commemorate the 60th anniversary of their serving in the war and honor their fallen comrades.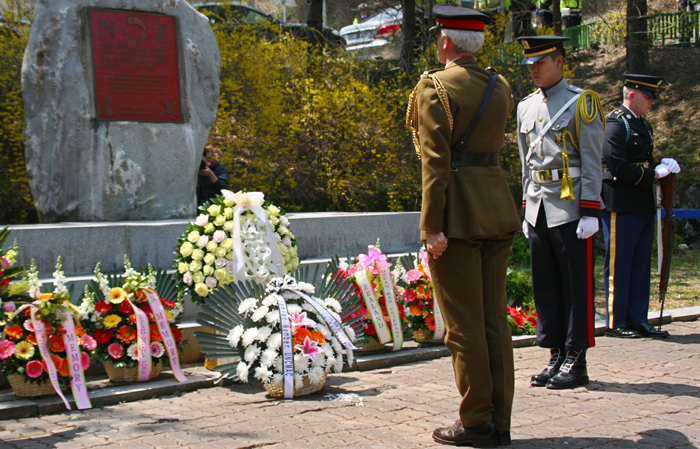 British veterans were invited to participate in the event commemorating the 62th anniversary of the Battle of the Imjin River of 1951 held at the Korean War Veteran Memorial on April 23. They paid respects to their fallen comrades. Joining the British heroes at the event were foreign ambassadors to South Korea representing Britain, Ireland, and Belgium, and Mayor Lee In-jae of Paju.
The ceremony started off with a parade of the invited veterans and the color guard, followed by the playing of the national anthems of South Korea and Britain. Britain's Ambassador to South Korea Scott Wightman conveyed a message from Queen Elizabeth II to the veterans.
On April 24, veterans from Canada, Australia, and New Zealand visited Gapyeong, Gyeonggi-do (Gyeonggi Province), where they laid flowers and paid their respects to the souls of all the fallen heros who sacrificed their lives six decades ago at their respective Korean War memorial for the veterans of their own country.
A group of Irish veterans revisited the memorial of the Battle of Happy Valley where they fiercely fought for the Republic of Korea 62 years ago. Marking the 30th anniversary of diplomatic relationship between South Korea and Ireland, the commemoration offered a meaningful opportunity for them to remember their fallen comrades and their noble sacrifices.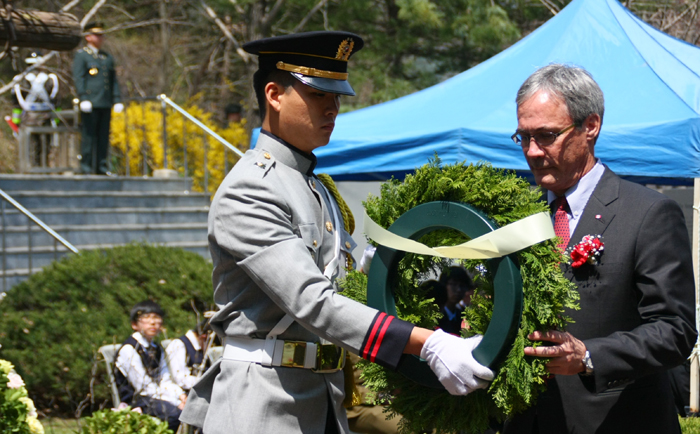 Korean Minister of Patriots and Veteran Affairs Park Sung-choon also took part in a dedication of the memorial to those who risked their lives fighting for the nation six decades ago. He expressed his deep gratitude to the veterans on behalf of the South Korean government.
[Source: Korea.net]