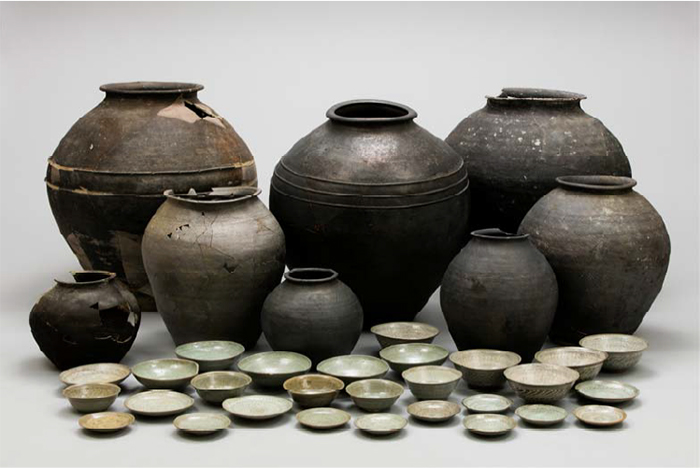 An archaeological report about the sunken ship Taean Mado No. 4 (태안 마도4호선), the first ancient Joseon cargo vessel to be unearthed, has been published by the National Research Institute of Maritime Cultural Heritage.

The sunken ship was found along the coast of Mado Island in Taean-gun County, a body of water known as a "repository of cultural assets" due to the number ancient shipwrecks that have been discovered there. Three ships from Goryeo (918-1392) were excavated in these waters, but the Taean Mado No. 4 is so far the only Joseon vessel to have been excavated.

The report covers the results of the excavation conducted on-site from April to October 2015, detailing the dimensions of the ancient vessel. It provides information about some 386 historical artifacts discovered onboard the ship, including a wide selection of grey-blue buncheong celadon pieces (분청사기), wooden tablets, government-issued grain and personal items of the ship's crew. The report also explains the significance of finding a sunken Joseon ship, and the hidden meanings behind some of the treasures uncovered onboard.

The Taean Mado No. 4 is a Joseon cargo vessel dating to the 1400s. It transported grain taxes collected from the countryside to government storage facilities in Seoul. Researchers estimate the ship sank sometime between 1417 and 1420, during the reign of either King Taejong or King Sejong, Joseon's third and fourth monarchs. The discovery of three celadon pieces marked with ""Naeseom" (내섬, 內贍), the name of the administrative offices of the Joseon government, suggests this time period, as the practice of labeling tributes began in 1417 during King Taejong's 17th year on the throne.

Wooden tablets found onboard, marked Naju Gwangheungchang (나주광흥창, 羅州廣興倉) tells us that the cargo was being sent from Naju, Jeollanam-do Province, to Gwangheungchang in Seoul, the neighborhood of the central administration office where stipends were handed out to government officials.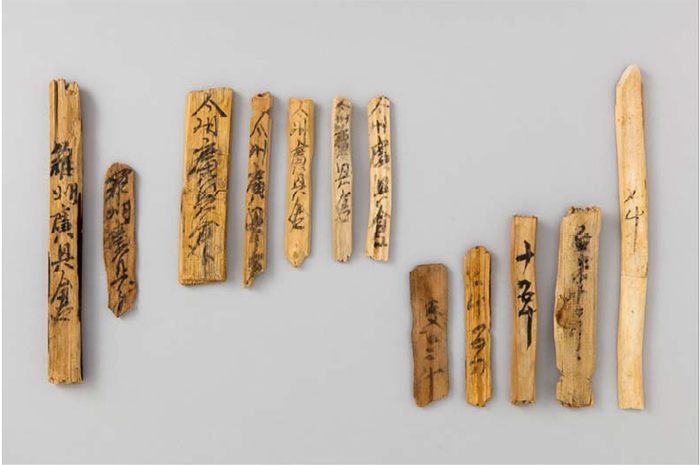 "The report on the Taean Mado No. 4 provides information about Joseon shipbuilding methods, and takes a look at the country's economic and cultural history, " said a researcher at the National Research Institute of Maritime Cultural Heritage. "By comparing the Joseon vessel with the three Goryeo cargo vessels found in the same waters, we can trace shipbuilding developments across the ages. We can also learn about the different methods used to restore artifacts that have been submerged underwater for several centuries."

The report will soon be distributed to public libraries, universities and cultural heritage research institutions across the country. It can also be found online at the National Research Institute of Maritime Cultural Heritage website below.

www.seamuse.go.kr