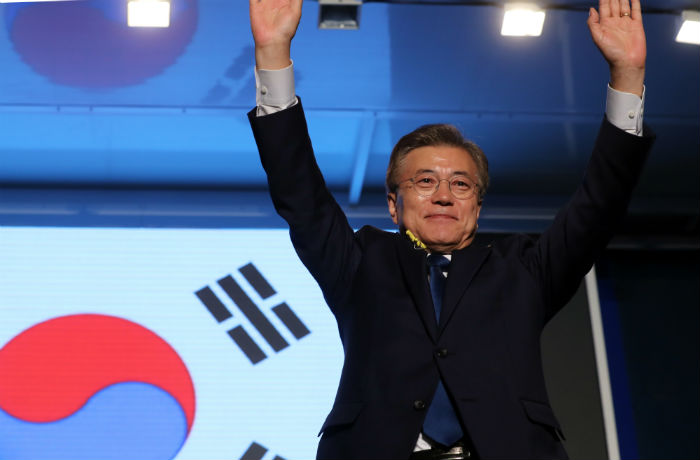 Democratic Party of Korea candidate Moon Jae-in raises his hands to his supporters on the evening of May 9 after he was declared the winner of the presidential election. (Yonhap News)
Moon Jae-in of the Democratic Party of Korea became the next leader of the Republic of Korea on May 9, to serve the people throughout the nation's 19th presidential term.

According to the National Election Commission (NEC) early on May 10, Moon won 13,423,800 votes, accounting for 41.1 percent of the total number of votes cast. He surpassed his rivals, particularly second place candidate Hong Jun-pyo of the Liberal Korea Party, by a margin of 5,570,951 votes, the highest such "turnout gap" in the history of Korean presidential elections.