"We're all ready to serve during next year's Olympic Games."

Kim Sunyeol runs Hwangtae Hoegwan (황태회관), one of the time-honored hwangtae (황태) restaurants in Pyeongchang, Gangwon-do Province. The town of Pyeongchang is one of the three host cities for next year's 2018 PyeongChang 2018 Olympic and Paralympic Winter Games, along with Gangneung and Jeongseon.

Hwangtae is yellow-colored dried pollack, and it's one of the most delicious dishes that one should taste in Pyeongchang. Countless numbers of foodies stream in and out of dried pollack restaurants, from early in the morning until late at night.

The province is known as one of the largest hwangtae producing areas in the nation. The rural neighborhood of Hoenggye-ri, in Doam-myeon, Pyeongchang, located along the slopes of the mountainous Daegwallyeong region some 700 meters above sea level, receives heavy snowfall most winters and has a huge daily temperature variance in the winters, too. The weather conditions here are the most optimal for drying pollack.

Pollack is hung and dried in wooden structures known as deokjang (덕장). After undergoing freezing and unfreezing between day and night, the fish turns somewhat yellowish in color and the texture gets tender.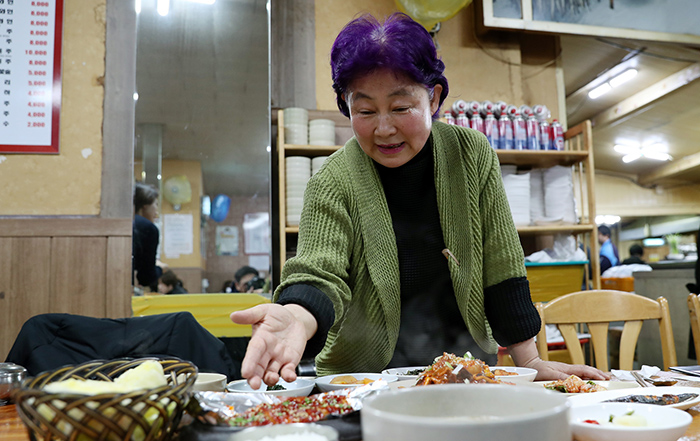 Kim Sunyeol, who has run a hwangtae restaurant in Pyeongchang, Gangwon-do Province, for 33 years, introduces several hwangtae dishes from the menu.
"I promise that the pollack from the Daegwallyeong range is the most premium in this area, better than the others," said the restaurant owner. "Hwangtae haejangguk (황태 해장국), a soup based on pollack that underwent the freezing-unfreezing process, and which has been dried in a deokjang, is beloved by everyone, not only Koreans, but non-Koreans, as well," she said. "We sometimes have as many as 30 buses bringing non-Korean tourists here every day," the owner said. "They love how the dried pollack tastes."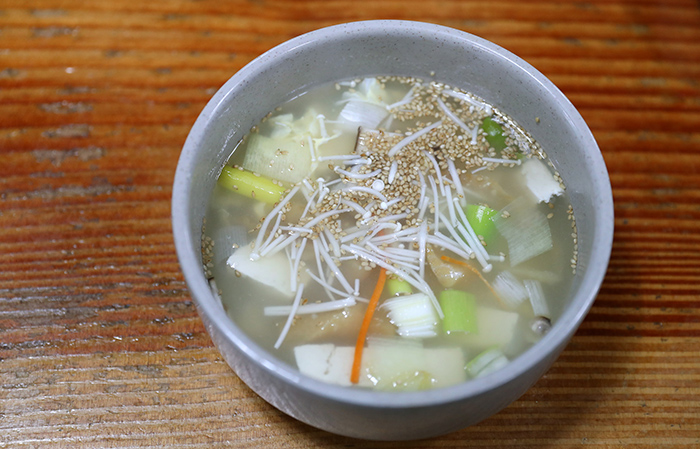 One of the must-eat dishes in Pyeongchang, Gangwon-do Province, is dried pollack, known as hwangtae, a natural ingredient made after a series of freezes and thaws. The most-beloved dish made of dried pollack is pollock soup, or hwangtae haejangguk.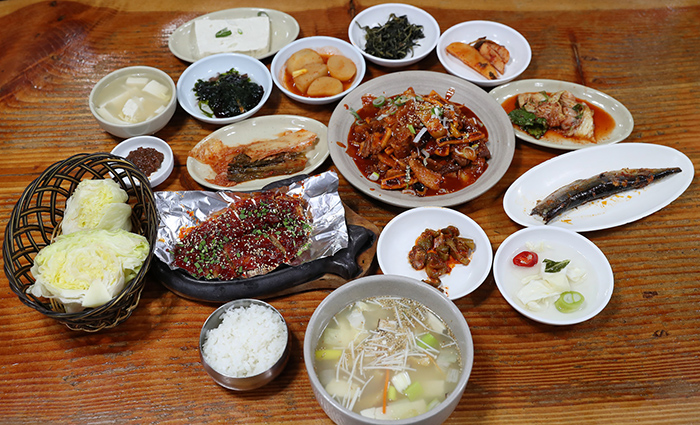 Various kinds of pollack dishes are served in Pyeongchang, Gagnwon-do Province, such as hwangtae haejangguk, grilled pollack and steamed pollack with a spicy sauce, to name just a few.

"Since the province won its bid to host the Olympic Winter Games next year, we've seen a rise in the number of customers. Before the Games, we plan to develop new food items and to remodel the restaurant to make it look cleaner and better, probably by October this year," Kim said.

The restaurateur has already developed two special dishes for non-Korean Olympic athletes and tourists: a hwangtae cutlet and a hwangtae burger, where the meat patty is replaced with a delicious slice of dried pollack.

There are also grilled and steamed versions of dried pollack dishes especially for spicy food lovers. If you want to enjoy the pure taste of dried pollack and vegetables, hwangtae jeongol hot pot is the way to go, for sure.

"I'd love to serve as many non-Korean tourists as I can with a wide range of dried pollack dishes here in Pyeongchang," the owner said with a smile.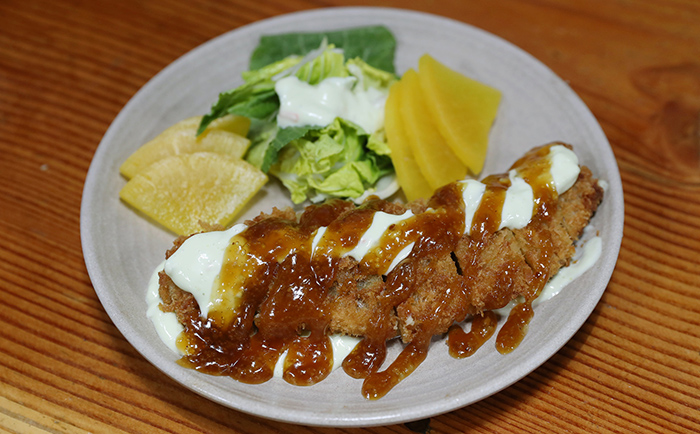 The restaurant Hwangtae Hoegwan, which serves a wide range of dried pollack dishes in Pyeongchang, Gangwon-do Province, has added new food items to its menu. They include a hwangtae cutlet, invented to capture the taste buds of non-Korean eaters who will come to dine during next year's PyeongChang Olympic Winter Games.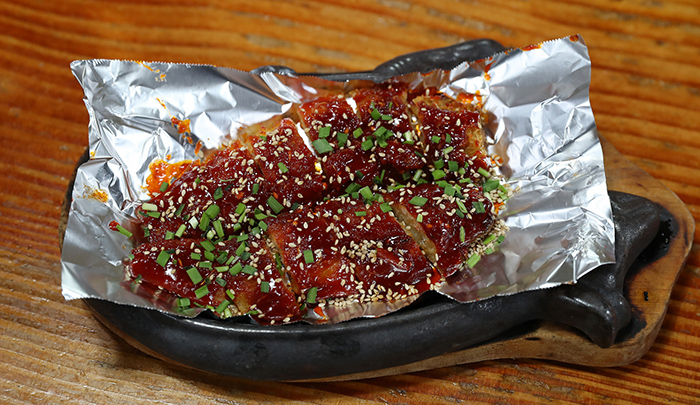 Grilled hwangtae with a spicy seasoning is among the most-beloved items made from dried pollack.