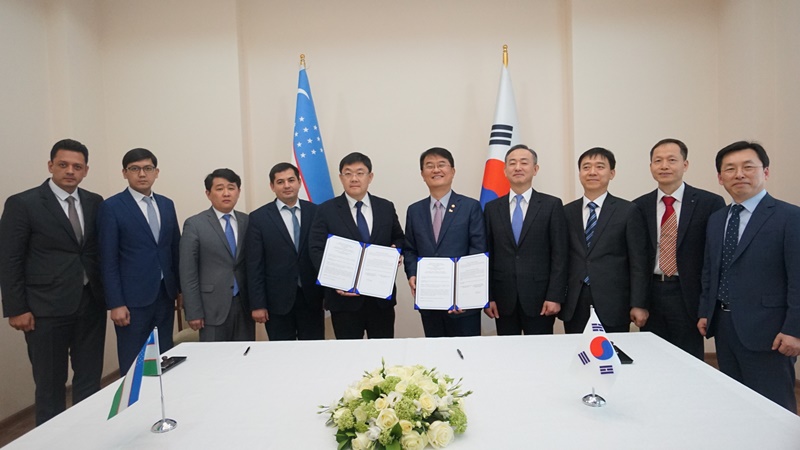 Korea on Jan. 30 opened a new e-government cooperation center in Tashkent, Uzbekistan. Pictured here are government officials from both countries on March 19, 2019, after the signing a memorandum of understanding on expanding bilateral cooperation in e-government.
A newly opened center in Uzbekistan will help spread Korea's e-government and digital economy knowhow.
The Ministry of the Interior and Safety on Jan. 30 announced that the opening ceremony was held the same day for the Korea-Uzbekistan e-government and digital economy cooperation center in Tashkent.

In April last year, President Moon Jae-in and Uzbek President Shavkat Miromonovich Mirziyoyev agreed to expand cooperation in public administration in their summit, and the center is apparently one result of their agreement.

Through 2022, the center will provide support in areas such as e-government consulting, setup of information systems and expansion of cooperation with related businesses.
"The e-government cooperation center is an established model for providing official development assistance, and we plan on further expanding this project," said Vice Minister of Interior and Safety Yoon Jong-in.
The ministry will set up more of these centers by the end of the year in countries like Serbia, Tunisia and Paraguay.
korea.net