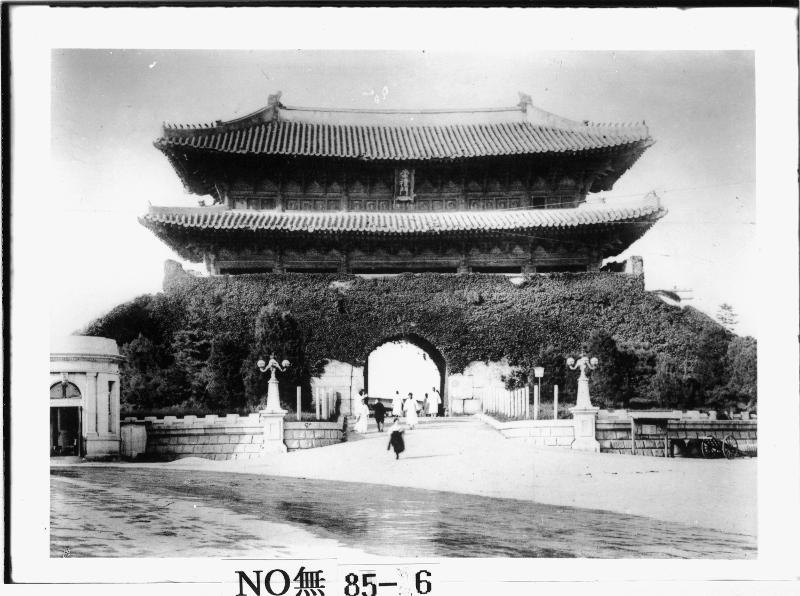 This is a photo taken by the Japanese colonial government in Korea of Sungnyemun (Namdaemun) Gate when it was covered with ivy.
Photos of the country taken by Japan's Government-General of Korea during the Japanese occupation era (1910-45) have been unveiled.

The National Museum of Korea on Dec. 11 announced that the photographic plates of around 38,000 photos taken during the period were digitized and that the images were posted on its online museum (www.emuseum.go.kr).
Gelatin dry plate, a kind of film, is a glass plate coated with emulsion of silver bromide gelatin and was broadly used in the early 20th century. During Japanese occupation, the colonial government recorded and studied Korean cultural heritage, folklore and buildings.

Also released were numerous photos showing the physical measurements of Koreans taken by the colonial government on the pretense of anthropological research.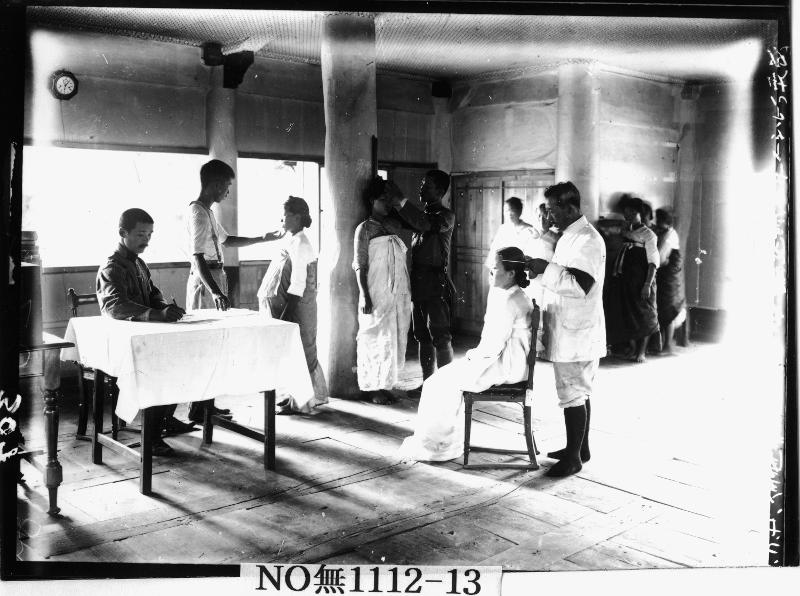 This photo shows physical measurements being taken at Hwasun-gun County, Jeollanam-do Province. The man standing on the right measures the size of a woman's head and the man sitting on the far left records the figures.
Since 2017, the museum has released photos from and basic information on its collection on its e-museum and its official website. The images are in high definition and can be used free like photos in the museum's collection; they can also be downloaded immediately after purpose of use is indicated.
"For the people's right to know, academic research and the brisk commercial use of cultural content, we are pushing as a mid- to long-term project making information and materials from the collection high definition and high quality," the museum said. "Based on this, we will continuously and actively release materials."
Korea.net