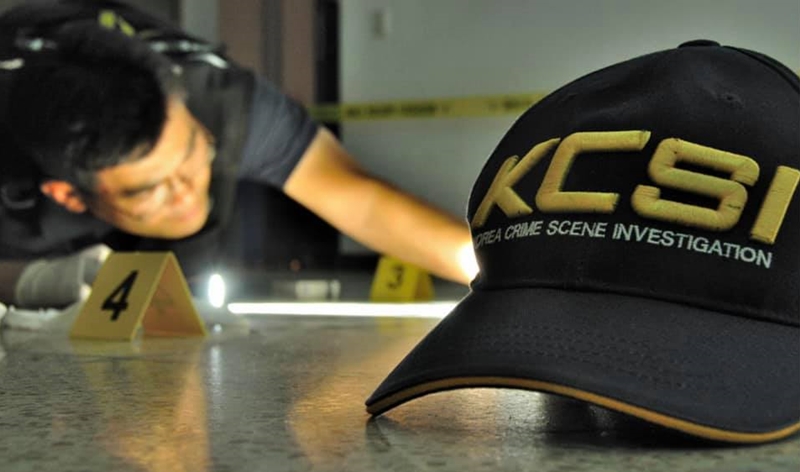 Domestic forensics has made huge advances thanks to state-of-the-art techniques and high-tech equipment. (Korean National Police Agency)
Between 1986 and 1991, nine women were brutally murdered in the nation's most infamous serial killer case, known as the Hwaseong murders, as the country trembled with fear.

It took over 30 years of searching and even a film being made about these killings before the suspect was finally identified last month, causing another media frenzy. The key to solving this decades-old cold case was undeniably Korea's advanced forensics technology.

At the time of the serial murders, it was impossible to identify the suspect due to lack of technology. Thanks to rapidly developed DNA forensics techniques, however, police can now trace astronomically small particles of DNA weighing 0.5 nanograms from old pieces of evidence to bring criminals to justice.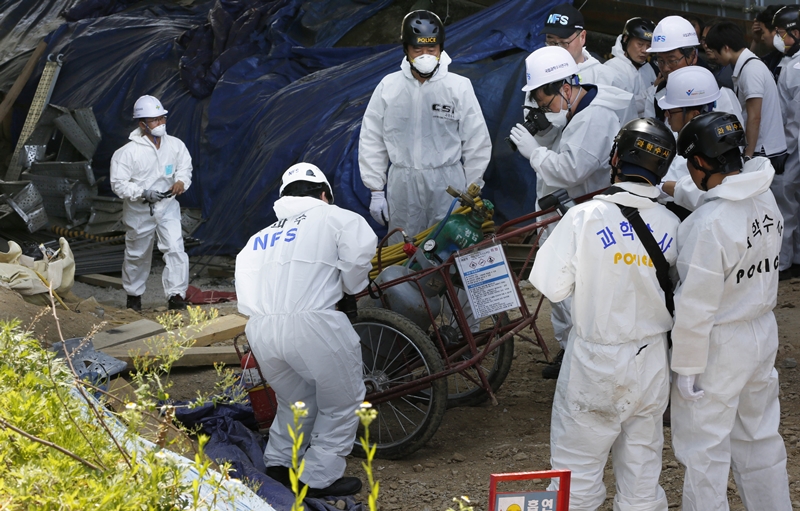 The National Forensic Service oversees forensic medicine, biology and criminal psychology while the Korean National Police Agency's forensics department handles fingerprints, footprints, lie detection, facial composites and surveillance TV analysis. (Yonhap News)
The nation's forensics has continued to make progress every year. In 2017 alone, the National Forensic Service (NFS) took on some 570,000 cases, meaning one of every five crime cases was solved through this science.

As a result, Korea's crime detection rate has risen annually, with the detection rate of murder cases averaging 96% over the last 15 years, which is higher than those in countries like the U.S. and the U.K. based on Interpol statistics on crime rates.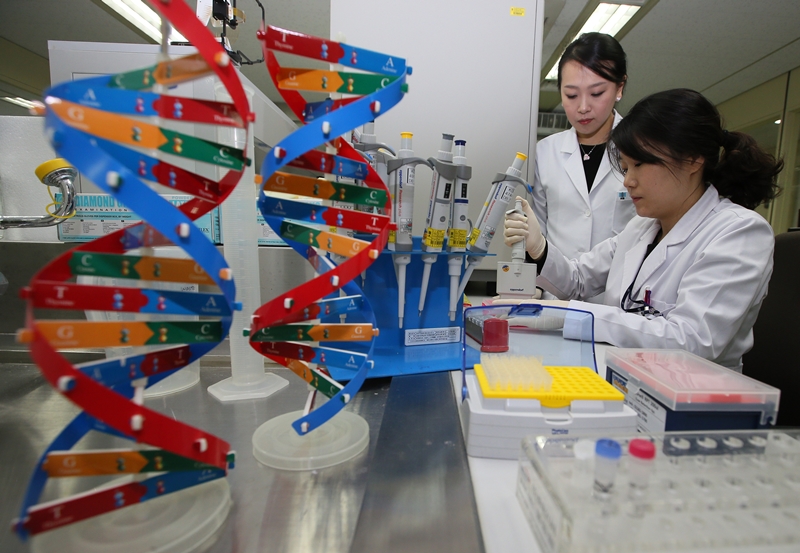 DNA forensics and fingerprint scanning in Korea are among the most common techniques used in criminal investigations. DNA forensics played a major part in cracking the Hwaseong serial murder case.
Korea's DNA forensics proved particularly useful in solving the murder of a French child living in Seoraemaeul, the so-called French Town in Seoul's Seocho-gu neighborhood, back in 2006. When the NFS found DNA on a toothbrush and an ear pick, both the French public and media claimed that such evidence could not be trusted. Eventually, however, the Korean police's DNA investigation was proven accurate, leading the French media to apologize.

In addition to DNA forensics, Korean knowhow in fingerprint scanning is considered top-notch, and has been recognized by the U.S. Federal Bureau of Investigation. Such technology proved especially useful in when a tsunami hit Southeast Asia in December 2004, as a Korean police forensics team identified corpses faster than those from other countries by scanning fingerprints using hot air.

More recently in Hungary, the Korean National Police Agency's (KNPA) forensics department identified the bodies of the victims of the Danube boat accident in one hour, surprising both the Hungarian police and media.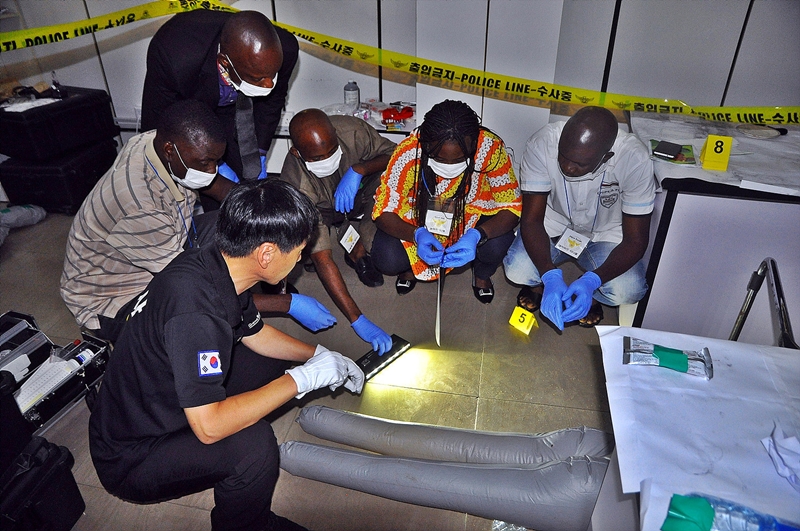 Korea is sharing its forensic technology with other countries, with its knowhow helping to solve a murder in Guatemala and a terrorist incident in Sri Lanka. (National Police Agency)
Korea is sharing its forensics technology with other parts of the world. Forensics experts have shared their experience and knowhow with their counterparts in Indonesia, Sri Lanka, Nigeria and Guatemala as part of developmental cooperation projects. Police officers and forensics teams from abroad have also visited Korea for training.

KNPA Superintendent Joe Dae-hee said, "We're continuing to develop techniques in 3D facial recognition and voice print analysis using artificial intelligence. These techniques will eventually be incorporated into our forensics technologies."

Law enforcement organizations like the KNPA and the NFS are thus helping make a crime-free Korea and world thanks to advanced techniques and knowhow in forensics investigation.
Korea.net