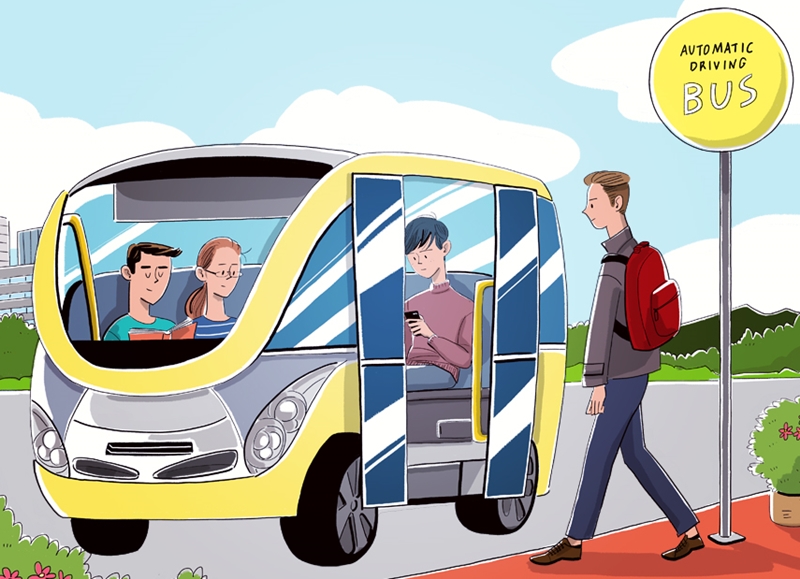 The nation's administrative capital of Sejong will start offering self-driving bus service from 2021.
The country's administrative capital of Sejong from 2021 will be the first region in the country to run self-driving buses thanks to the city's designation as a special zone for self-driving and its roads being compatible with the bus rapid transit (BRT) system.

The government on July 24 held a meeting in the Haeundae-gu district of Busan on regulation-free special zones to propel province-led innovative growth. Seven areas outside of the Seoul metropolitan area were designated as such zones including Sejong and Busan.

The zones are part of a campaign to spur industrial and technological development by governments in non-capital regions by deferring or exempting regional regulations. The policy was implemented in April this year to promote balanced national development through regulatory innovation.

The self-driving buses will have 5G network technology installed to continuously share transportation data. Each vehicle will also have a precision map updated in real time, the ability to recognize traffic lights and a vehicle-to-vehicle communication system to ultimately ensure efficient traffic flow.

Sejong from 2021 will first hold trial runs of 20 self-driving buses on roads, residential complexes and city areas, with the number to expand to 200 by 2033.

Sejong Mayor Lee Choon-hee said, "Sejong will correct its lack of sufficient parking lots and create a more efficient structure for public transportation," adding, "We'll strive to inspect safety and promote the self-driving vehicle industry."
Korea.net