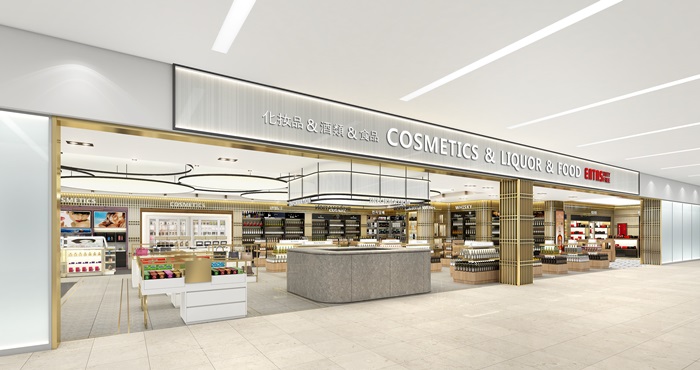 Duty-free shops at the arrival halls of Incheon International Airport will open on May 31. Pictured is an artist's conception of the Entas Duty-Free shop at the airport's Arrival Hall 2. (Incheon International Airport Corp.)


Incoming passengers at Incheon International Airport from May 31 can shop at duty-free stores at arrival areas.

The Korea Customs Service said the duty-free chains SM and Entas will open such shops at 2 p.m. that day in the baggage claim areas of the arrival halls at Terminal 1 and 2.

Such stores will offer ten product types including cosmetics, perfume, alcohol, electronic appliances, music albums and souvenirs. Excluded are items with a high rate of tax exemption such as cigarettes or those that require quarantine such as fruits or processed meat.

More than 20 percent of the store areas will display goods from small or mid-size Korean companies to aid their growth and create added value.

Each person, whether Korean or foreign national, can buy up to USD 600 worth of stuff. The duty-free items they purchased abroad will also be included within that limit.

The duty-free shopping at the Incheon airport's arrival halls is part of a government effort to ease the traveler inconvenience of carrying purchased goods when leaving the country, in addition to attracting more foreign spending in the country and creating jobs.

From next year, more such stores could be opened at other major domestic airports such as Gimpo International Airport based on the trial run at the Incheon airport.

Korea.net