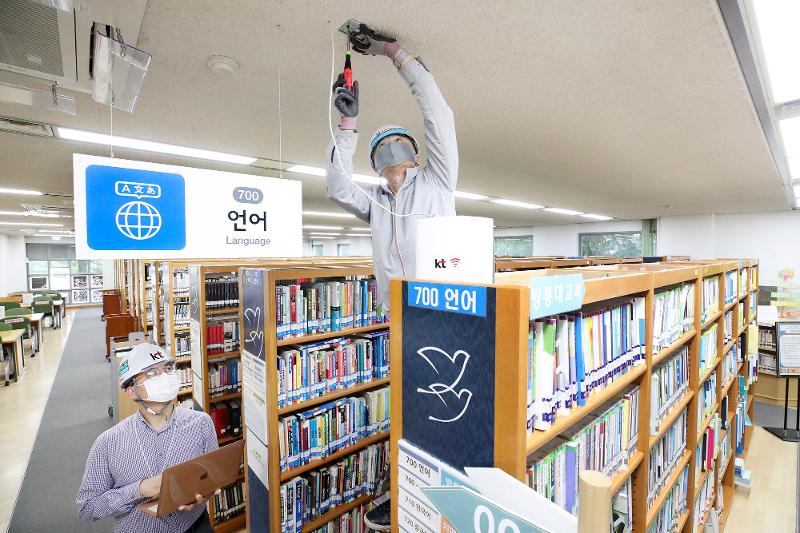 The Ministry of Science and ICT on Aug. 20 said that by year's end, it will install free Wi-Fi at an additional 10,000 public facilities such as libraries and bus stops. The photo above is of a KT technician installing public Wi-Fi at the public library in Seoul's Eunpyeong-gu District. (KT)
The number of public places with free Wi-Fi nationwide such as libraries, bus stops and parks is skyrocketing.

The Ministry of Science and ICT on Aug. 20 said that as part of its Digital New Deal, it will add free Wi-Fi at 10,000 more public places by year's end.

The objective is to add free Wi-Fi at 41,000 public places by 2022.

The ministry offers free Wi-Fi at 18,000 public places in the country.

Since this year, the ministry has broken away from its emphasis on free Wi-Fi at indoor facilities and has sought to offer it at more outdoor places like bus stops, small regional parks and sports and exercise spots.

The 18,000 public Wi-Fi access points installed before 2014 will be replaced with the latest Wi-Fi 6 gear to greatly enhance service quality.

The ministry said, "We will foster an environment where people can use data as freely as they want at any public facility they use daily."
Korea.net