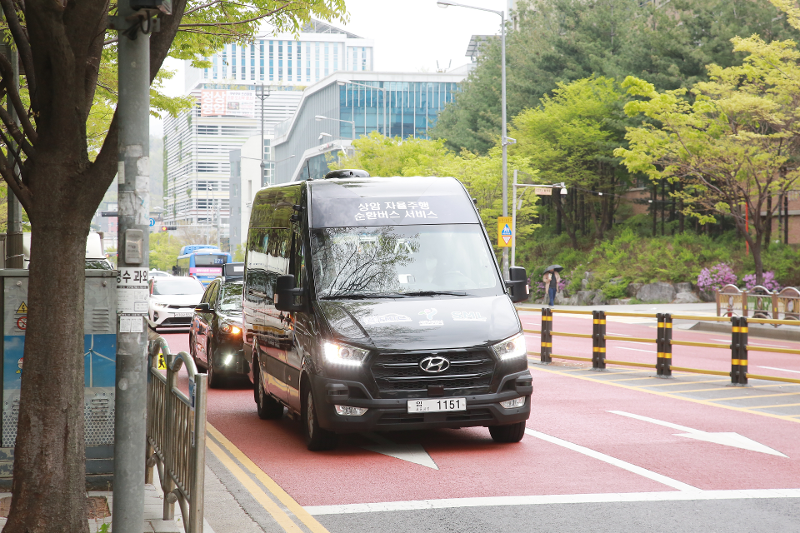 Self-driving vehicles like buses and taxis from October will run in downtown Seoul. Shown here is a self-driving shuttle bus in the Sangam-dong neighborhood of Seoul's Mapo-gu District.
Self-driving vehicles including buses and taxis from October will roam the streets of downtown Seoul.

The Seoul Metropolitan Government on July 20 began implementation of a bill on pilot operations of and support for such vehicles.

The passage of the bill enables the public to pay fares and use a variety of commercial self-driving services as public transportation around the Sangam-dong neighborhood of Seoul's Mapo-gu District.

After recruiting private service operators at the end of this month, the city from October will offer self-driving shuttle buses in Sangam-dong, a self-driving transportation service to call such vehicles driving in designated lanes through an app and special services for passengers in wheelchairs.

Through public-private cooperation, the city government will also implement a mobility platform that can call every self-driving vehicle in the neighborhood through a single mobile app.

Baek Ho, head of the municipal government's City Transportation Bureau, said, "We will advance the commercialization of self-driving mobility and make Seoul an innovative city of future transportation where global companies come and complete their self-driving technologies."
Korea.net