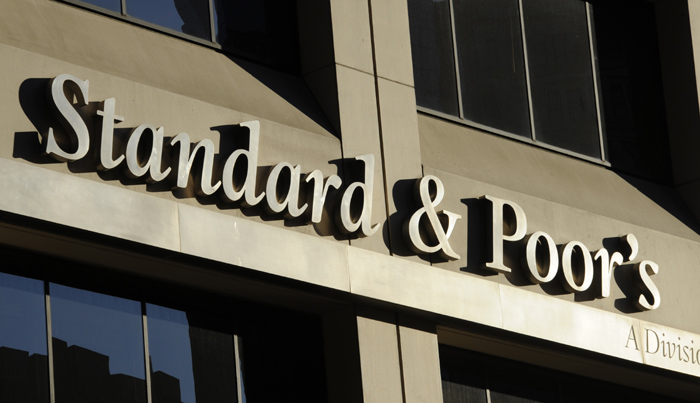 On Aug. 8, Korea's credit rating was increased one level to AA by Standard & Poor's, the agency's third-highest possible rating.
On Aug. 8, Standard & Poor's raised Korea's sovereign credit rating from AA- to AA with a stable outlook, the agency's third-highest possible rating.
This is the first time that Korea has received a credit rating of AA from S&P. The news came 11 months after the global credit appraiser upgraded the country's credit rating in September last year.
Korea now has the same S&P rating as the U.K. and France, and a higher rating than neighboring China (AA-) and Japan (A+).
S&P said Monday that the upgrade reflects the assessment that in recent years South Korea has shown stronger economic indicators than most other high-income economies. The agency estimated Korea's real per capita GDP growth to be 2.6 percent, higher than the typical 0.3 percent to 1.5 percent range seen in most high-income countries. It also projected that South Korea's average GDP per capita would rise to above USD 30,000 by 2019.
Other reasons cited for the upgrade included Korea's favorable policy environment, sound fiscal position and net external creditor position. Korea's monetary policy was also seen to provide strong support for sustainable economic growth.
Moreover, the agency predicted that Korea's rating would remain unchanged for the next two years, stating that long-standing geopolitical risks would not escalate to the point of damaging Korea's credit metrics. It pointed to economic performance through continued growth, as well as market stability, as key factors for future rating upgrades.
"The upgrade in S&P credit ratings, especially in times of uncertainty, will play a major part in differentiating Korea's economy," said an official at the Ministry of Strategy and Finance. "In the midst of global economic changes like Brexit, U.S. monetary policy and a possible slowdown of the Chinese economy, Korea's higher credit rating will contribute to stabilizing the market."